The New Zealand Search and Rescue Council Awards were held at Parliament tonight. The Herald spoke to winners of the Gold Award for operational activity. Here, we detail the amazing rescue that won them the award.
As darkness descended and the wind-chill reached -20C in a snowy national park, two tourists - one in jeans - started to worry.
Extreme winds and heavy snowfall were due and the inexperienced trampers weren't dressed for the conditions. Hypothermia was setting in.
They needed help to get off Robert Ridge in the Nelson Lakes National Park - and they needed it quickly.
At 5pm on a September night, they got a signal on their cellphones and called police.
Three hours later, Nelson-based Land Search and Rescue volunteers Richard Walker, Silvano Lorandi and Dr Mika Verheul began the 15km journey on foot to find the pair.
Equipped with survival and shelter gear, and a medical kit, the trio trudged through snow in whiteout conditions.
Hourly weather reports from the team back to base got worse. The fourth one stated: "This is atrocious ... it doesn't get any worse."
Adding to the complexity of the rescue was a GPS system on the tourists' cellphone which placed them 1100m from where they were initially believed to be. And they were so hypothermic, they were unable to call out to rescuers.
"It was a very dark and black night," Mr Walker told the Herald.
"We were walking in wet night-time conditions and we nearly walked past them."
The trio reached the trampers - an Irish woman and Latvian man - about 4am, eight hours after they set off, after seeing a flicker from a flashlight.
Mr Walker said one of the tourists was non-responsive and both were "very cold and very hypothermic".
The pair didn't have a tent, as they had planned to stay in a hut, and had very poor wet weather gear.
"The guy was in jeans, so of course they got wet and frozen and he was wearing light weight tramping boots which you shouldn't be wearing in those conditions," Mr Walker said.
"He felt more uncomfortable with his frozen footwear so he had taken them off and put his feet into his [back]pack."
That caused the man's body temperature to drop faster and his jeans had frozen solid.
The rescuers pitched two tents and the pair were "carefully warmed up".
The area only had limited cellphone reception, so the pair were "very lucky to be alive".
"It's really what saved them," Mr Walker said.
"There's only a few parts in area where you can get cellphone reception and they happened to be at the right place.
"If they didn't call for help, they would have been well dead before anyone knew they were missing."
Conditions improved about 1pm and a rescue helicopter was able to reach the group.
The pair were told by a paramedic they didn't need to be hospitalised and were taken home.
Mr Walker said Nelson police checked on them a few months later.
"She said they were both fine and had no problems at all."
The New Zealand Search and Rescue Council praised the group.
"The professional team work, with excellent role definition, was key to the successful outcome.
"Allowing the team doctor to provide outstanding care, including slowly warming the male, and the sound decisions made throughout were critical as conditions did not improve enough to evacuate by helicopter until the following afternoon."
Search and Rescue award winners
Gold Award, operations
Nelson-based Land Search and Rescue Volunteers Richard Walker, Silvano Lorandi and doctor Mika Verheul tramped for eight hours through the night in freezing conditions to rescue a pair of walkers stuck on Robert Ridge in Nelson Lakes National Park.

Gold Award, support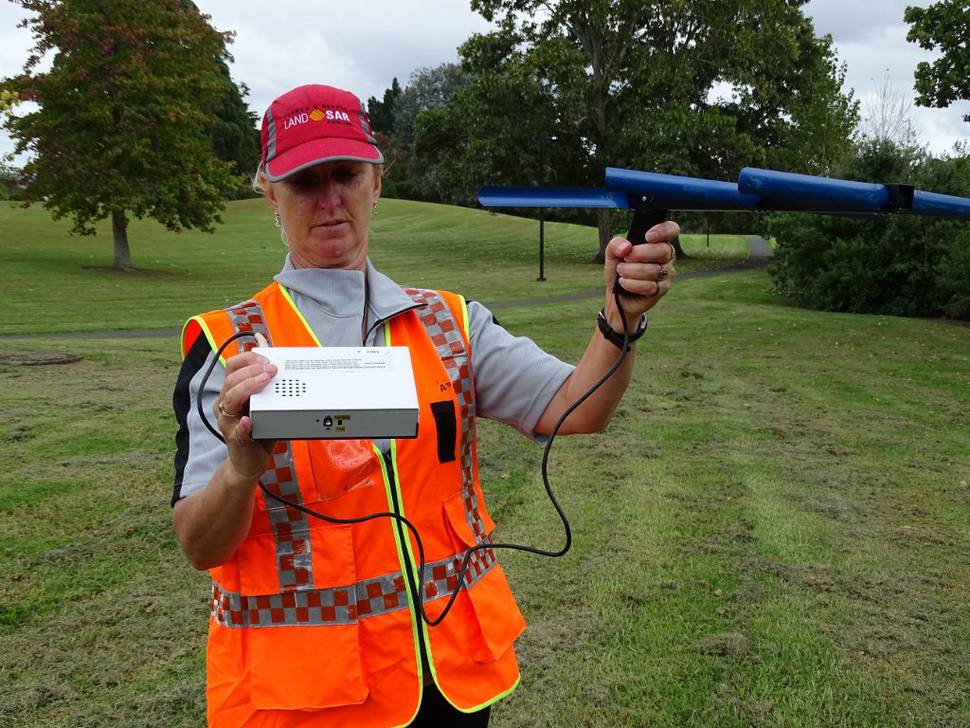 A 20-year member of Auckland's Land Search and Rescue (LandSAR), Delanie Halton helped establish standards for equipment and research that is being reviewed by Wandersearch - a program which uses a radio frequency tracking system for people living with a cognitive impairment who have the potential to wander. She has also researched wanderers to establish patterns in New Zealand.

Certificate of Achievement, operations
Emma Milburn and her dog Dart from LandSAR search dogs searched for more than 50 hours over five days to locate a 79-year-old man near Balclutha in July last year. Ms Milburn was often the last person to return from the field and was thorough and provided excellent briefs while searching for the man, who was found dead. She completed 360 hours of search and rescue operations in 2015.