A young teacher lived "in constant fear" for months while the principal of her school was lurking in her garden late at night.
Former Dargaville High School principal David Kenneth Bargh, 59, was this week convicted and fined for loitering at the young teacher's home and unlawfully being in an enclosed yard.
In her harrowing victim impact statement -- much of it reported here for the first time -- Jessica McPherson, 28, tells of the affect his "prolonged" and "calculated" stalking had on her, and her attempts to protect herself from an unknown and unseen prowler.
"I was, and still am, forever flinching at every noise, knocks at the door and constantly looking behind myself both in and outside," she said.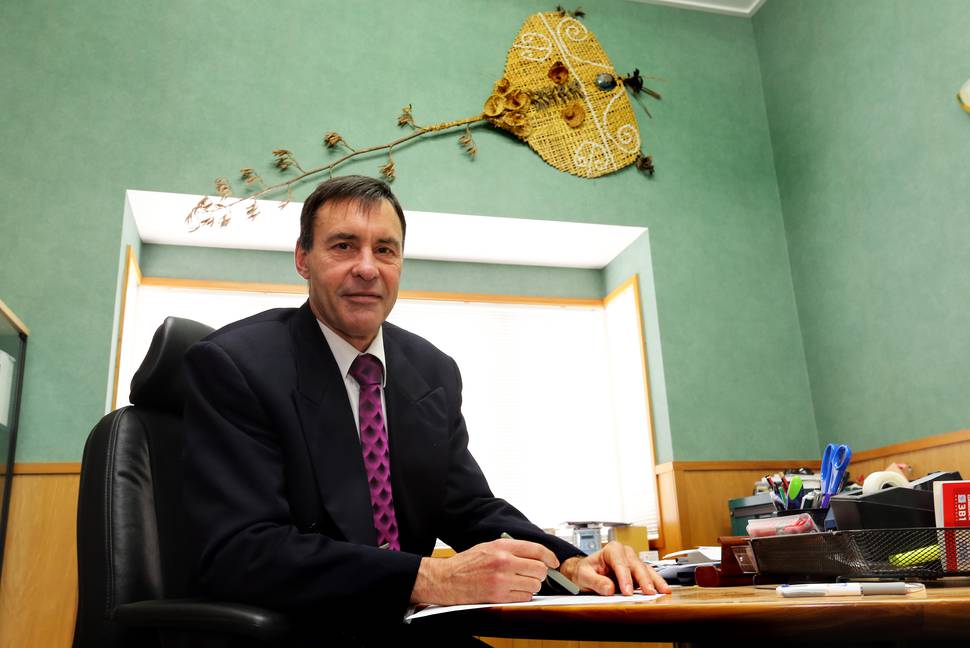 "I felt and continue to feel anxious and violated. I have been living in constant fear. I have been a prisoner in my own home."
Ms McPherson, who lived alone, spoke of the abuse of trust she felt by Bargh, refusing to speak his name in court, calling him only "the principal" or "the offender".
"The work place is somewhere I should feel safe and secure, when in reality I was being prowled upon," she said in the statement which she read out in court.
"The principal abused access to confidential and personal information by obtaining my address, and used it to his advantage and to fulfil his perverted fetish."
From conversations she believed were innocent, she said he was able to "gauge when and where I was coming and going", and have knowledge of her work schedule and extra-curricular interests. She continued to have "flashbacks" of such conversations, she said, including one "excessively long" meeting where he questioned her about her address and her parents' address.
Ms McPherson spoke of how she would lie awake at night unable to sleep, knowing there was someone outside, and how she would avoid turning lights on at night so anyone looking in would not be able to see her.
"I ensured I showered before it got dark as I feared the light in the bathroom would enable someone outside to see in through the frosted glass," she said. "I was also scared that I would not hear or see anything if I showered at night.
"I did not turn the toilet light on ... when using it at night for the same reasons."
She kept track of the time and date she heard noises as a record for police, but said she felt powerless to report it as she had no physical evidence that anyone was actually outside. She started to doubt herself, but confided in her neighbours and family, who helped set up security around her home.
"It is alarming at the very least to learn that the principal was so persistent in his actions he returned after being chased away by the neighbours. This made me feel vulnerable and fear for my safety, especially knowing the principal was still gaining access to my property despite the vast number of deterrents and security measures that were in place."
She felt "increasingly vulnerable", she said.
When, after a few months, the prowler had not attempted to break in and burgle her house, she began to suspect him to have a "more sinister" motive.
"I could not help but think that it was of a sexual nature," she said. "I still believe that this was the intention of the offender. This petrifies me."
Evidence given to Whangarei District Court claimed Bargh was not sexually motivated. Instead, his lawyer Wayne McKean said his "paternal and caring" concern for Ms McPherson had spiralled out of control because of an untreated obsessive compulsive disorder and depression.
Bargh admitted to going to Ms McPherson's property on four separate occasions between October 2015 and January 2016. He was caught after Ms McPherson's neighbours set up covert security cameras and filmed him.
In her statement, Ms McPherson expressed fears he would reoffend, describing his actions as a "prolonged violation".
But she was defiant, saying: "I refuse to let this continue to bring me down or define me as a person. I am stronger than you, I am a better person than you, and a coward like you will not bring me down."
Bargh was convicted of three charges of loitering and one of being unlawfully in an enclosed yard, and fined $1000.
He now faces de-registration as a teacher, pending an investigation by the Education Council.