Warning: The video and photo gallery contain images that readers may find distressing
Jason Matahiki points to the back of his head. The hook went in here, he says. Then his hand moves to the front of his face. That's where it came out.
His voice is quiet, subdued and there's a flat tone to his speech.
"I rub my face like this sometimes," he says, pressing his fingers into the flesh at the side of his face, grasping and kneading at it. "It's little things I do to the side of my head."
The 44-year-old, known as Whopper, is not what he used to be. That's what a meat hook through the head will do.
I have nightmares, a sore head, headaches, I hardly sleep. Sometimes I hardly eat. Sometimes the pain is so unbearable. My recovery? It was a joke

SHARE THIS QUOTE:
Matahiki had gone to work at the Affco plant in Rangiuru, where he worked as a cleaner.
This particular shift, in August 2014, was no different to any other. There were fewer people working than in previous years, he recalled, but the job still got done.
It was the mutton slaughter room where it happened. It takes five hours to clean.
"Some people say it's easy but it's not. I thought it was easy but it's hard. There's a lot of blood, fat, meat."
First you hose it, then the foam cleaner goes on.
"Then we scrub it. Then we hose it. Then it should be clean."
It's a big space. The mutton chain is about 100 metres long, the "chain" being the series of links carrying the dead sheep through the stages of its dismemberment.
A carcass hangs by its feet on a hook - the hook which would go through Matahiki's head.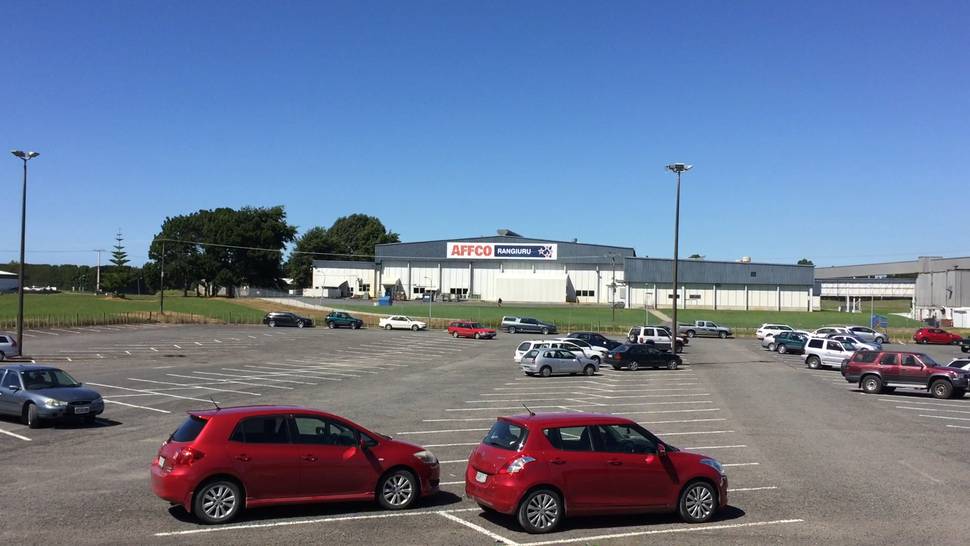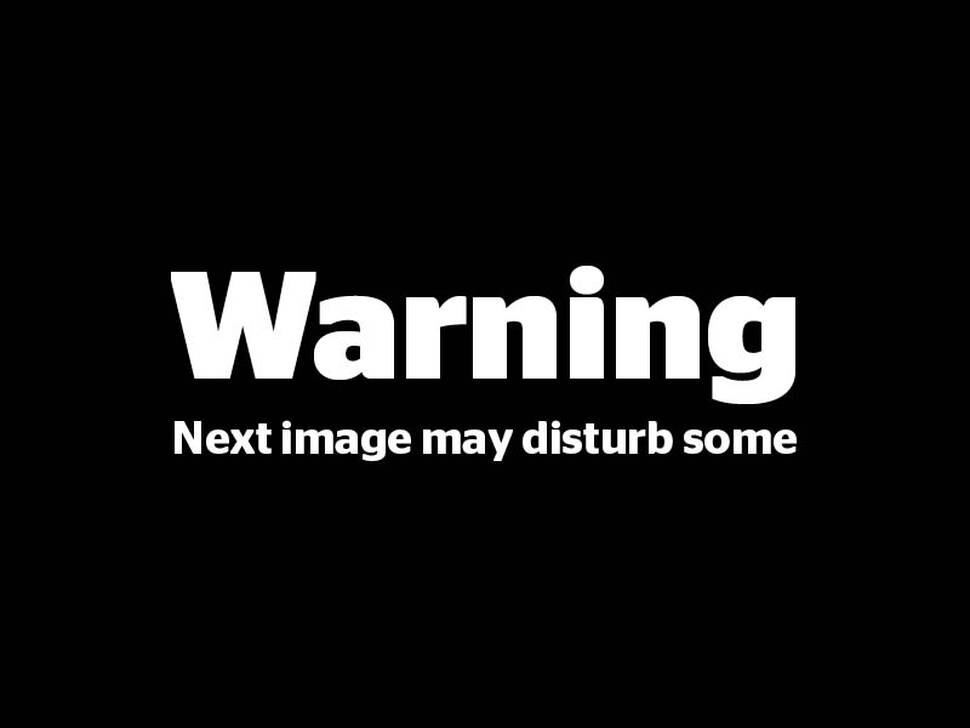 He was working just past the "head off machine", which does what you'd imagine, next to a frame which used to hold a scanner machine. The scanner had been moved but the frame remained.
No one, including Affco, identified it as a potential risk.
But that wasn't all. That night, the chain was activated as "detailing" checks were done; cleaners checked crannies and nooks for meat and muck missed first time around.
Was Matahiki distracted with the machinery coming to life? Did he lose his footing? Did he stand as the hook came behind?
There was no doubt Affco took its health and safety responsibilities seriously, Judge Peter Rollo noted as he found them guilty last November. However, Judge Rollo found the company had breached health and safety laws by failing to ensure the safety of an employee.
The maximum penalty is a $250,000 fine. Affco will be sentenced in the Tauranga District Court today.
One minute I was at work and the next minute I was in hospital
At last November's hearing the company's manuals and procedures were detailed. They showed the chain was not meant to be moving.
Affco had claimed the chain was moving according to current industry practice, despite its manuals detailing precise processes for shutting it down. A padlock was used to ensure it couldn't be activated while cleaning was underway.
But it was. And when Matahiki's head was caught by the 30cm-long hook, it pushed him forward until he was jammed against the scanner frame.
Matahiki was caught between the hook and a hard place with nowhere to go. The blunt, thick hook was forced through his head and came out under his eye. The chain kept rolling and it took Matahiki with it. Hooked, he was dragged clear and down the chain.
Someone hit the big, red emergency button. The chain jerked to a halt.
"I don't remember much about the accident," says Matahiki, absently rubbing at the place the hook went in. "All I know is one minute I was at work and the next minute I was in hospital and it was the next morning."
The lost time is a blessing. He hung there for up to an hour while some supported his weight as others scrabbled at the hook to free it from the chain.
An ambulance arrived and Matahiki was shot full of drugs but it wasn't until the fire brigade arrived that Matahiki came off the chain. The firefighter who got him down - a mate - told him later he was "so drugged up" he was "cracking out jokes".
His mate recounted what happened next. Matahiki was laid on a gurney, wheeled out of work to an ambulance. He had to get up as the gurney reached a drain running across the floor.
"And as I did that I pulled the hook out of my head," he says, disbelieving. "He told me I actually shook [site manager] Kevin Casey's hand. Then I walked off the floor and walked into the ambulance.
"I can't even remember it. I was so drugged."
The next day, as recalled by Matahiki and confirmed by court records, Mr Casey visited the hospital with another Affco worker. While on heavy pain medication, Matahiki was quizzed about what had happened.
"They tried to blame me," Matahiki recalls. The judgment says Matahiki was asked for his recollection, and Affco's defence was that its worker was standing where he should not have been.
I think they're gutless not to admit what had gone wrong

SHARE THIS QUOTE:
Matahiki recalls another visit just after he returned home. "They asked me the same questions. They tried to say it was my fault. They were trying to blame me."
When Mr Casey later told the court Matahiki had apologised to him for the accident, Judge Rollo placed little weight on the comments. The judge said Matahiki "regretted the inconvenience and perhaps difficulty that his injury might cause to Mr Casey" but that was not an acceptance of blame.
And neither was Affco attempting to "blame" Mr Matakihi, says company general manager Andy Leonard. "Affco does certainly not blame Mr Matakihi for the accident.
One aspect of the accident was Mr Matakihi's decision to stand in a position that was not appropriate for the job he was completing, but in no way does Affco's not guilty plea promote any form of blame towards the worker."
Long-time Affco company chairman Sam Lewis said the company was moving towards dealing direct with staff - rather than through the union - and wanted to impress a need for employees to take greater individual responsibility around work practices.
"The only part we can work out is individual responsibility. The person who had the accident probably knew [the chain] shouldn't have been moving. Why didn't he step back and not do his job?
"I'm not blaming the guy or anything but that's the first decision you should make. If there's a task there you're not comfortable with, put your hand up.
"It's not hard as an individual. Every individual has to undertake some responsibility in the changes we are making. It doesn't absolve individual responsibility. How we get that through is part of going forward."
However, he acknowledged there had been a breach of the company's health and safety policy.
"The chain shouldn't have been moving. In any occupation, people if they can take a shortcut, if they are inclined to do it ... You're not going to be able to supervise every action all the time."
He had not heard of any similar accidents in his years in the meat industry.
Matahiki's response: "I think they're gutless not to admit what had gone wrong."
In his view, working conditions for cleaners had changed, bringing a need to work faster.
He believed the changes had led to shortcuts, such as the chain being in motion. "We didn't have time to stop and start the chain and clean it" - the process the manual told staff to adopt and the system now enforced.
So what of Whopper?
The nickname was earned years ago after a league game in Whakatane. He was the joker, the bright spark who successfully took the challenge of eating five Whopper Junior meals in five minutes at Burger King.
Whopper it's been ever since, a big name for a man who's rarely going to be the tallest in the room. Judge Rollo had him measured - "165cm in his shoes" - to work out where his head would be in relation to the hook.
But the big character which lived up to the nickname has diminished since the accident.
Matahiki's face doesn't appear to bear scars. It's perhaps slightly distorted at the point the hook exited under his eye.
Ask him what recovery is, and he says: "My recovery ended up with me trying to commit suicide."
There are "a lot of head pains, a lot of headaches". He rubs his face again and says, quietly: "It's sore.
"I have nightmares, a sore head, headaches, I hardly sleep. Sometimes I hardly eat.
Sometimes the pain is so unbearable. My recovery? It was a joke."
Affco trades Accident Compensation Corporation cover in favour of cover from a private insurer, Aon. According to Matahiki, the doctors he was sent to by the insurer told him "it was all in my head, that I was imagining it and I was fine".
One program called Mindfulness was beneficial.
The "acceptance and commitment training" helps people accept that which they cannot change and find a positive path forward. A Waikato University study found benefits for those suffering chronic pain.
If it wasn't for my wife, I wouldn't be here
It wasn't enough. As his body healed, he crumbled inside. "... I thought I was useless to my family. I couldn't do [anything]. I used to drive, I used to play league, I used to do a lot of things. I was a cocky little person, full of life."
By now, the company was facing prosecution by Worksafe and its defence was that the worker himself was to blame.
"I overdosed because my confidence, my morale, was put down by the company."
After the suicide attempt, Matahiki went to his GP, who called the mental health unit and "from there I ended up in psych ward".
He told wife Dawn what he had done, sharing the load and creating a burden of pain for her.
"It was hard for her when I told her I tried to commit suicide. If it wasn't for my wife I wouldn't be here. She's the strong one."
He told family. One told him to "get hard".
"I kept looking at him - how do you get hard? He said, 'just get on with life, what happened has happened'. I used to say that to a lot of people - get hard - but you don't know until you've gone through it.
"One minute I was cleaning. The next minute I was hooked up. This accident has taken a piece from me and I know I'll never get anything back from it.
"I've lost that confidence and I've lost that big time. I was full of life and I don't know how to get that back."
The first return to work wasn't easy. He couldn't face working where he had been hurt and in no time, Matahiki walked off.
Now he's going back again. "I don't want to, but finally I have to go back. I've gone back in the freezers.
"I'd been off work that long, for almost two years. It was time for me to go back. I was getting sick and tired of being off work. I love my work. I had a talk with Dawn about it. She was happy and pleased I made the effort.
"It's a reminder when I go back there. I used to be shit scared going through those gates. Since I've been seeing the mental health team, they've made me strong. I've got tools that can help me. Last time I had no tools."
Affco gave Matahiki the hook. "I've got it at home. It's in my pantry. That's an ornament Kevin Casey gave me."
Every day since, he pulls it out and looks at it.
"I try and find out ... why [did it happen] to me? It's very hard. But I live it every day."
Where to get help:
• Lifeline: 0800 543 354 (available 24/7)
• Suicide Crisis Helpline: 0508 828 865 (0508 TAUTOKO) (available 24/7)
• Youthline: 0800 376 633
• Kidsline: 0800 543 754 (available 24/7)
• Whatsup: 0800 942 8787 (1pm to 11pm)
• Depression helpline: 0800 111 757 (available 24/7)
If it is an emergency and you feel like you or someone else is at risk, call 111.