A search is to resume tomorrow for a young man who is missing after an incident Hunua Falls, south of Auckland.
A group of young people were swimming at the popular falls when the man got into difficulty.
Police said a friend of his, and two members of the public, attempted to go to his aid. But despite their best efforts, the young man went underwater and did not surface.
The man's friend was injured in the rescue attempt and later airlifted to Middlemore Hospital by Auckland's Westpac Rescue Helicopter in a moderate condition.
Senior sergeant Jono Chappell said the scene would be guarded overnight. The Wellington-based police dive squad had been notified and were tonight travelling to the Auckland to help with the search.
The swimming hole and the track into the area will be guarded overnight and there will be no public access into the area.
A St John spokesman said one of the people involved in the incident was a teenager, but he could not confirm whether it was the injured or missing person.
Communication to the area was difficult.
It has been a horror summer in New Zealand's waters.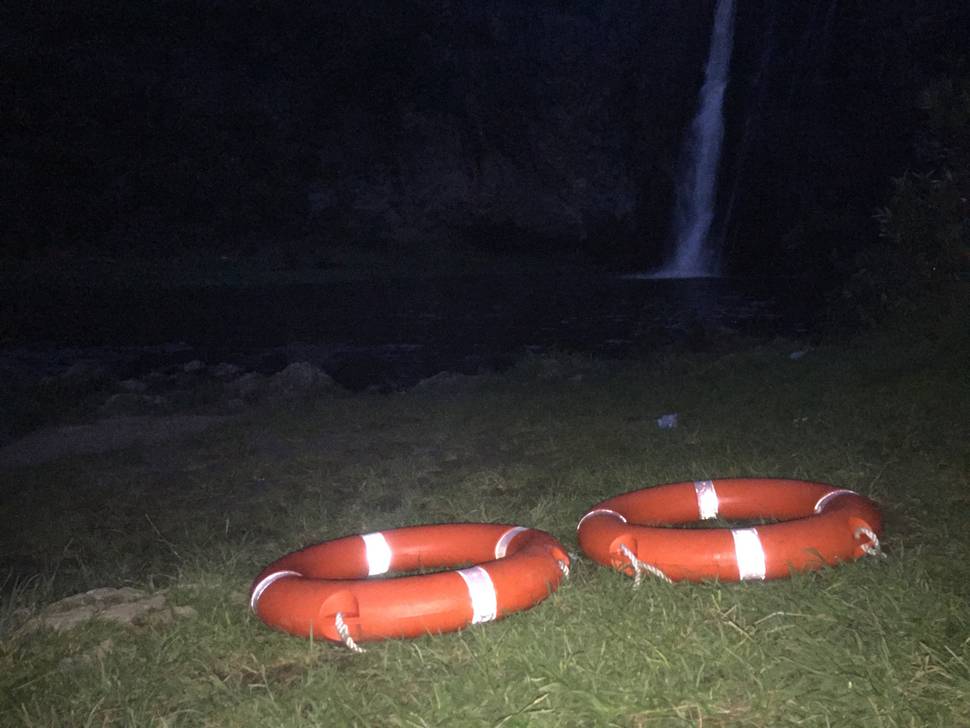 During the official Christmas holiday period, seven people drowned. Since the start of this year, 15 people have drowned.
A spate of drownings and injuries on one day last month prompted water safety experts to beg young men to stop overestimating their abilities or underestimating conditions.
On Monday, February 8 two people drowned and six others were injured in five separate incidents.
One of the injured was an 18-year-old man who nearly drowned at Hunua Falls.
Water safety expert Kevin Moran of Auckland University said 80 per cent of all drownings in New Zealand were men, almost all aged between 15 and 45.