One of the last things Cherie Kingi remembers from when her house went up in flames is seeing the open front door - and her 3-year-old son running towards the fire.
She chased O'rlandau into the thick smoke and managed to get him into the bathroom and under the shower.
The Hamilton mother could hear her 4-year-old son, Ziah, crying and thought, "What do I do now?"
The rest is a blank.
Ms Kingi would "die" at least twice that day, and is alive to tell her tale only because of the quick thinking, bravery and lifesaving skill of others.
Sadly, O'rlandau did not survive.
On New Year's Day - more than a year later - Ms Kingi met the firefighters who pulled her, unresponsive and clinically dead, from the burning house. They started CPR and got her breathing again before paramedics took over.
She met Hamilton's Red Watch fire crew for the first time since the tragedy to thank them for their efforts. "You are all heroes," she said. "I just want to hug you all."
The Herald was at the emotional reunion as part of a week-long series that starts today, profiling people who have saved a stranger from death or danger. These are people who have put their lives on the line for another or risked their safety to help someone else. Some are paid to do it and don't consider their actions extraordinary, but to those they saved they are heroes, no matter what their job or background. On the morning of November 8, 2014, Ms Kingi was at home with O'rlandau, Ziah and Jahden, 18, when the fire broke out.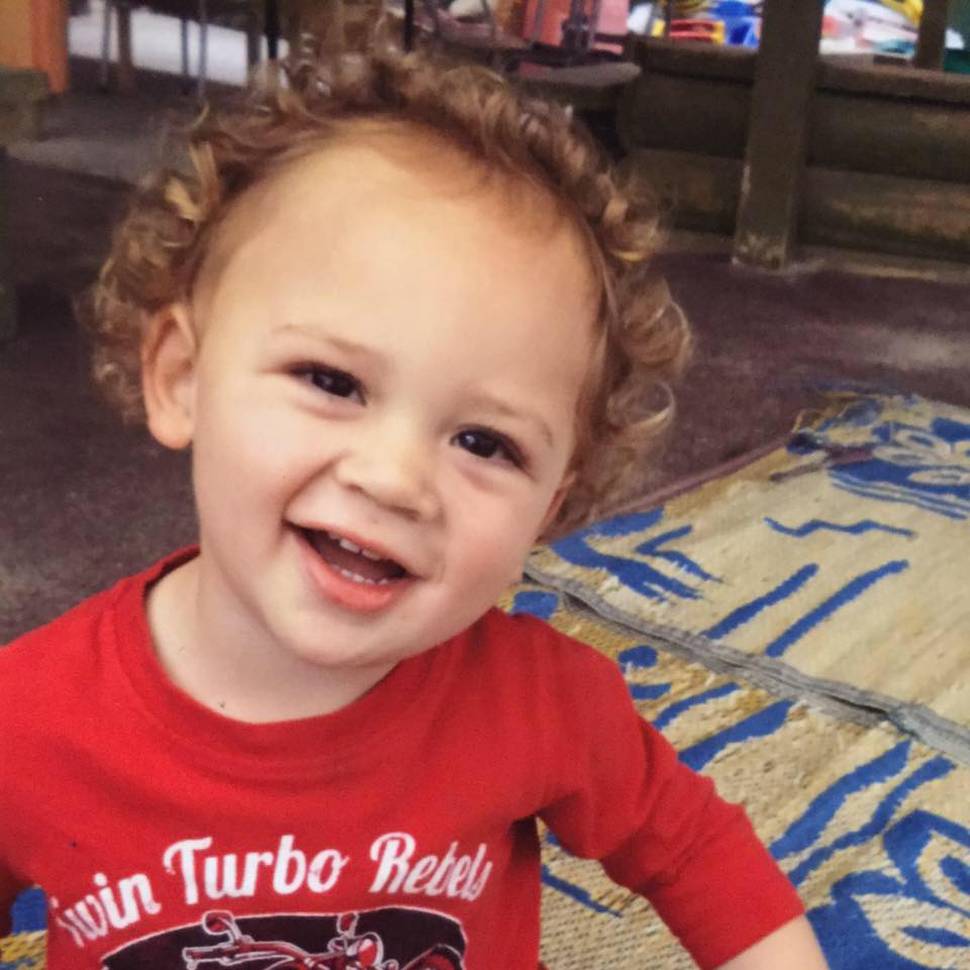 Neighbours - including Ms Kingi's cousin George Paekau, who lives next door - spotted the flames and, armed with hoses, smashed fences and windows to rescue the family.
They managed to haul Ziah and Jahden out through a bedroom window, but could not get to Ms Kingi and O'rlandau.
Three crews of firefighters arrived soon after and as some battled inside to quell the inferno, their colleagues Colin Klenner and John Duell located Ms Kingi and her youngest son in the bathroom.
Mr Duell carried O'rlandau and Mr Klenner lifted Ms Kingi outside and, joined by five or so other firefighters, they started CPR.
Afterwards, Ms Kingi spent 12 days in a coma - she was still unconscious when O'rlandau was buried - and was in hospital for a total of six weeks, first at the National Burn Centre at Middlemore, then closer to home at Waikato Hospital.
Before the New Year's Day reunion, Ms Kingi told the Herald she did not know how she could ever thank her rescuers. "I don't even know where to start."
Firefighter Paul Single was one of those who helped to save her.
"I recall the ambo saying, 'She's gone'," he said at the gathering. "There wasn't much left of you. If it wasn't for that ambo, you probably wouldn't be here today."
At the fire station, Ms Kingi was overwhelmed and moved to tears meeting the crew - and they were equally moved.
"You don't get too many fires where you pull people out and manage to bring them back [to life]," Senior Station Officer Alban Osborne said.
"A few of us here still hurt from [O'rlandau's death] ... but you standing here today is a good thing, a really good thing," he said to Ms Kingi.
The crew said they had done nothing extraordinary on the day of the fire.
"It's our job. You do what you're trained to do," Mr Osborne said.
"What George Paekau did was going above and beyond the call of duty, but I'd expect nothing less from any one of our guys."
Ms Kingi said meeting the crew helped her put pieces of a puzzle together. She spoke about watching video of O'rlandau's funeral.
"I watched the service and saw them putting him into the coffin ... it's like watching a movie, or a dream. It's still hard to believe," she said.
"We talk about him all the time. It doesn't get easier. You learn to get on with your life, but I don't think I will ever get over it."
She also found it hard to get her head around the fact that she died several times.
"I look at it as if I died with my son. I took him to the gates, and then I came back," she said.
Ms Kingi said she would never forget those who saved her life, even those she still had not met.
"I've always wanted to thank them all. How do you thank someone for that, though? There just aren't any words."
The series
Tuesday:
Wednesday:
Thursday:
Friday: