Sam Forrest has labelled allegations against him "one big story fabrication" after the woman he involved in his Down syndrome son's trust accused him of attacking her.
The 37-year-old is accused of assaulting Trina Mclachlan on July 8 at the rented Massey home he shares with his Armenian wife, Ruzan Badalyan, and son Leo.
Ms Mclachlan acted as spokeswoman for him after an online appeal raised more than $500,000 for the baby from 17,900 donors.
Ms Badalyan gave birth to Leo on January 21 in Armenia, where disabled babies are often put in orphanages, and initially disowned the boy.
Before the couple reconciled, Forrest set up a Go Fund Me site to help with expenses, hoping to raise $60,000 to allow him to dedicate a year to raising Leo as a fulltime solo father back in New Zealand.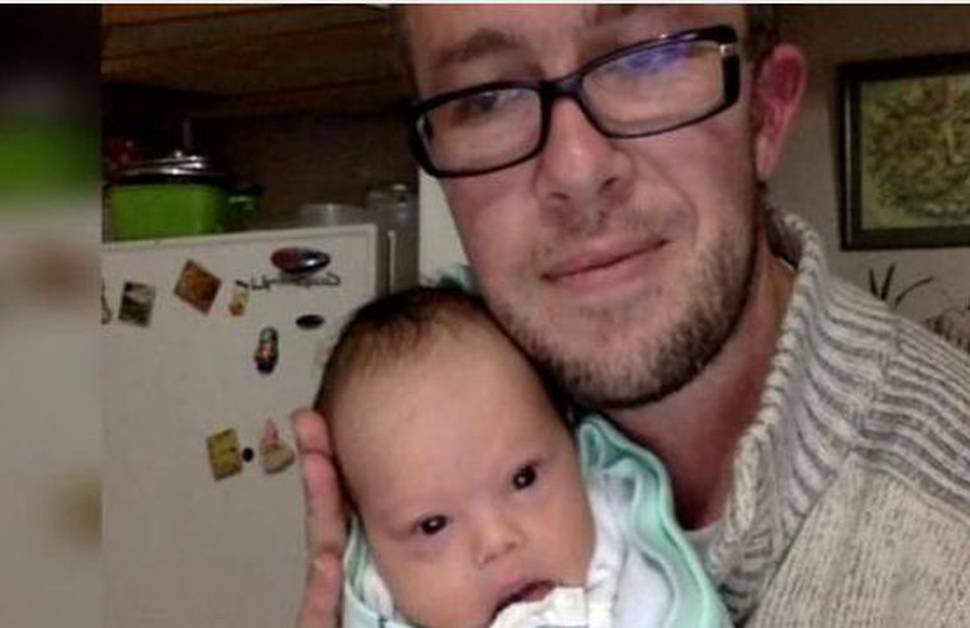 The Leo Forrest Trust was set up to handle the windfall that came about.
Today Ms Mclachlan told Waitakere District Court how the defendant flew her up to Auckland from the South Island after inviting her to be a trustee.
Tensions were stretched when the pair had a meeting with a bank manager in town.
Forrest wanted full access to the cash but a bank manager suggested making them joint signatories to protect the trust's interests, she said.
When they returned to the defendant's house for dinner, events allegedly escalated.
After preparing a meal Ms Mclachlan said Forrest left her and his wife to eat and when he returned he approached the complainant.
"He was in front of me and picked me up and put me over his shoulder. I said 'put me down, put me down'. He dropped me backwards and I landed on my head," Ms Mclachlan said.
But Forrest and his wife, who also gave evidence today, gave a much different version of events.
"After dinner finished, conversation took quite a bizarre turn," Forrest said. "Trina was asking all sorts of sexual questions of both of us; completely inappropriate."
Then, he said, Ms Mclachlan gave an impromptu demonstration of her "martial arts" skills.
"The first thing I knew was being grasped by an arm and having my leg kicked out from underneath me," Forrest said.
"She fell forward of me, very hard and face down."
He did not offer her any type of medical treatment, he said.
In their evidence, all agreed, Ms Mclachlan pursued the defendant for an apology while he told her to leave the house.
She said his frustration boiled over and he flipped a table on to her.
"It hit me across the chest and ribs," Ms Mclachlan said. "I didn't say anything. I was just standing in shock and crying."
But Ms Badalyan told the court it did not hit her.
A tug of war then ensued over Ms Mclachlan's luggage during which, she said, Forrest punched her in the face.
He denied it and Ms Badalyan said she did not see it happen.
But earlier, Ms Mclachlan had said Forrest's wife had played a key role in stopping the violence from escalating.
"When Sam threw the table at me, she tried to pull him away. When he punched me she stepped in to stop him doing it again," she said. "[Ms Badalyan] was my saviour on the day to be honest."
Constable Robert Law told the court Ms Badalyan's visa was reliant on the defendant being her sponsor, though she said she was not aware of the details.
Ms Mclachlan said during the incident Forrest had threatened to have his wife deported to Armenia and cut off from Leo and the trust money if she sided with the complainant.
But while in the witness box, Forrest dismissed her words as "a fabrication".
When asked why the complainant would have made up the allegation he said: "I'm sure she was very embarrassed by what happened when we fell."
Forrest said she had "a lot of publicity" to gain from the incident but when pressed could not say how that would benefit Ms Mclachlan.
If found guilty Forrest faces up to two years in jail.
Judge Kevin Glubb indicated he will deliver a verdict later this afternoon.