The father of Kiwi triplets killed in a mall fire in Doha says the family are happy the case against five people acquitted over their deaths has been sent back to an appeal court.
Blonde-haired triplets Lillie, Jackson and Willsher Weekes, aged 2, were among 19 people who died in the blaze at the Villaggio Mall in the Qatari capital in May 2012.
Four people were convicted of involuntary manslaughter and a public servant was charged with forgery in relation to the fire which ripped through the Gympanzee childcare centre in the mall. They included the daycare centre co-owners, Villaggio mall chairman and manager, and a public servant.
But the convictions were thrown out last month.
Now the country's attorney-general Dr Ali bin Fetais al Marri has announced those acquittals will be appealed. He has instructed last month's judgement be brought before Qatar's highest court, the Court of Cassation.
The decision was today welcomed by the Weekes family.
The triplets' father Martin Weekes said he was "obviously pleased" with the decision, which has given them hope of justice for their toddlers.
"I would say that we're hopeful," he told NZME News Service this morning. "I guess it's going from having no hope to some hope.
"I say we're happy, we'll be happy when somebody is actually held accountable for the death of Lillie, Jackson and Willsher."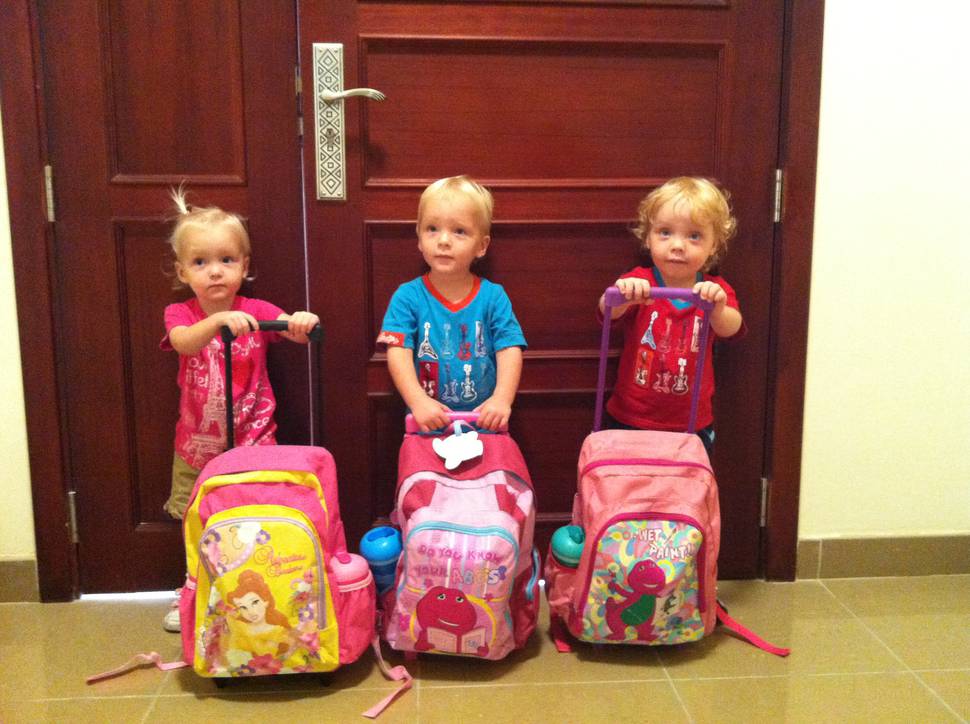 People in Qatar - both locals and migrants - were unhappy with last month's decision, he said, describing it as generating "a lot of public disquiet".
"The appeal verdict sent a message to the world which is really not a message that Qatar wants. It said that if you're an ex-patriot and something bad happens you can't rely on public safety because the buildings are not necessarily safe, and you can't rely on the justice system to look after you, so I guess this is why there was a lot of disquiet in Qatar, I don't think the Qatar authorities could ignore it.
"There was quite a lot of comment on social media, both Qatari and non-Qatari, about how unhappy they were."
Public pressure was placed on the attorney-general to order an appeal, Mr Weekes said, including from the victims' families and the government's of their country of origin.
"Various governments from the families have all been in contact and also expressed their concerns, the New Zealand Ambassador who's based in Abu Dhabi, he met with the attorney-general last week, so I'm aware that a number of governments have expressed it [a request for an appeal], and also all the family members wrote to the attorney-general as well requesting that an appeal be made," Mr Weekes said.
However, the family would have no part in the court process, he said, with the Court of Cassation looking only at points of law and submissions from the prosecutors and defendants. The families would not be permitted to submit evidence or victim impact statements to the court.
"I guess it's a continuation of where we've been, it's a legal system completely different to the one that we're used to," Mr Weekes said.
"We're kind of beholden to that, we have to put our faith in it, because we have no alternative. There is nothing that we can do to change it."
He added: "It could get referred back for another appeal trial, they could just overturn the verdict. We really don't know because it's kind of new territory as well for Qatar."
The fire at the Villaggio Mall was caused by an electrical fault at the Gympanzee nursery, where the Weekes triplets went to daycare.
A 2013 investigation found a series of safety laws had been broken.