New Zealand First deputy leader Ron Mark says he will not apologise for telling National MP Melissa Lee to "go back to Korea" if she does not like New Zealand.
He was criticised for the comment by MPs on both sides of the House, including a member of his own caucus.
During a debate on shop trading hours on Tuesday, Mr Mark accused Ms Lee of being condescending towards New Zealanders.
"I have got a short message: If you do not like New Zealand, go back to Korea," he said.
Ms Lee is a New Zealand citizen and has lived in this country for 30 years. Yesterday, she said Mr Mark's comment was "inappropriate" but she did not want to comment further.
The National MP had spoken about how conservative New Zealand's closing hours were compared to South Korea's.
Yesterday, Mr Mark said he objected to being told to grow up.
"Some people who come here might think we're a bit antiquated or ... need to grow up. But they've got two choices, they can move on."
In the same speech, the New Zealand First deputy leader also made disparaging comments about Indian-born MP Kanwaljit Singh Bakshi.
New Zealand First leader Winston Peters backed his deputy yesterday, saying any claim of racism was "poppycock". He echoed Mr Mark's criticism of Ms Lee: "If someone is complaining about the country they're in, they ... can always go back home."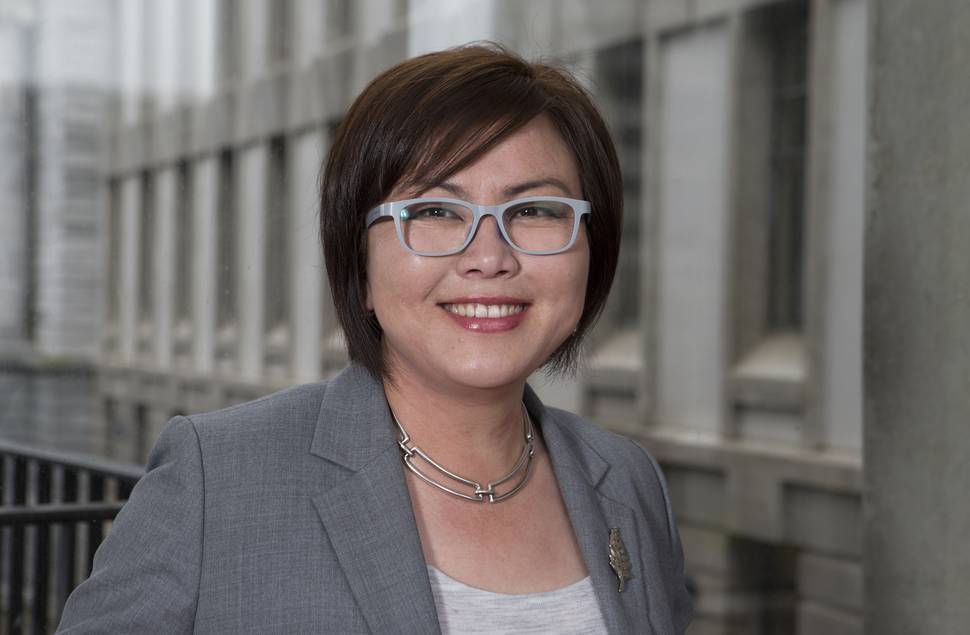 Most New Zealand First colleagues also backed Mr Mark. However, Tracey Martin, whom Mr Mark unseated as deputy leader, jumped on his gaffe, saying, "It is not a statement I would have made."
Act Party leader David Seymour unsuccessfully attempted to have Mr Mark apologise in the House.
Mr Seymour said: "Normally we give Ron Mark a bit of a leash because he's not the brightest bulb in the tree. But this sort of racism is not acceptable."
Green Party co-leader James Shaw said the comments were "completely in character for New Zealand First".
Race Relations Commissioner Dame Susan Devoy said all New Zealanders had the right to an opinion no matter where they were born.
"Kiwis born overseas have a right to a say over the country they call home, where they work, vote, pay taxes and contribute: overseas born Kiwis are not second class citizens who have fewer rights than other New Zealanders."
Dame Susan Devoy said the comments were unhelpful and offensive but congratulated people who have come out in support of the Korean Kiwi politician.
"We're at a crossroads when it comes to race relations, we either get on with each other, and lead the world in race relations: or we take pleasure in prejudice and leave our children with a race relations crisis to deal with, it's up to us."
"We need our politicians from every party to behave with mana and to show leadership when it comes to race relations, it's a crucial time for us all to think of the future we are creating.
What they said
Sometimes, as a migrant ... it used to really surprise me, having grown up overseas and come to New Zealand, to see New Zealand shut down at a particular hour. That was really, really surprising. You know, we were closing shops at 5 o'clock when in other countries shops were open to 10 or midnight, or all night.
Melissa Lee told the House in her rather condescending manner, which she is becoming renowned for, that we need to grow up in New Zealand. Well I have got a short message, if you do not like New Zealand, go back to Korea.