"Non-suspicious" faulty electrics was behind a blaze that last night damaged Auckland's historic St James theatre for the second time in a decade.
Emergency services were called to the scene at 10pm when fire was found in the basement of the Queen St theatre, which is a category one historic place.
The complex was closed after a fire in 2007 and had re-opened in May.
St James spokesman Steve Bielby, principal trustee for the Auckland Notable Properties Trust - the building's developer - said a 10m by 10m area on the floor of the main auditorium was damaged.
Luckily, it was the side of the theatre yet to be restored.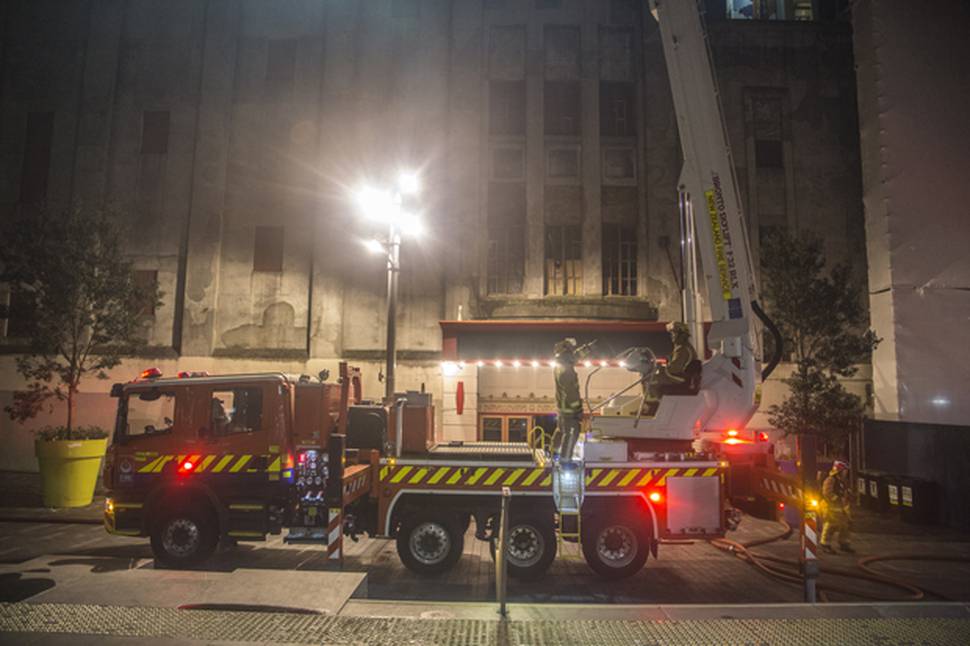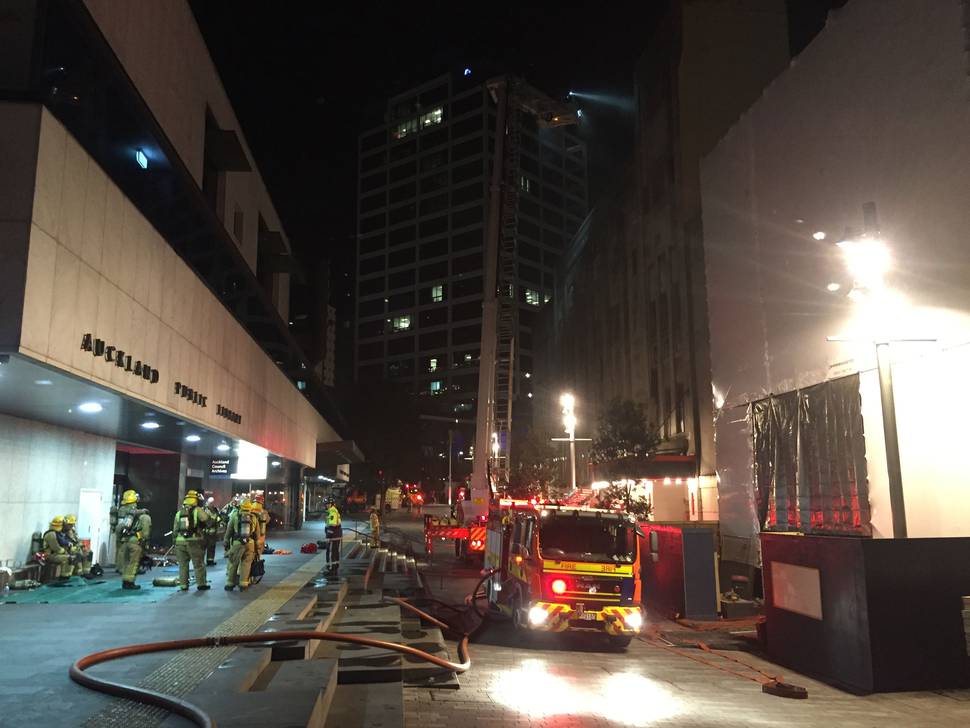 Fire investigators had completed their work about 1pm and concluded a "non-suspicious electric fault" caused the fire, said Mr Bielby.
"We have been through the entire building and inspected most of it. It is bandage on top of bandage on top of bandage and when the bottom bandage falls off, all the top bandages come off, too.
"It's not as bad as we thought but it is really disappointing."
Asbestos testing for most of the morning delayed fire investigations, but the building was given all the all-clear of the harmful substance.
Mr Bielby expected the site to be fully cleared by officials by about 2.30pm.
A range of emergency service workers and security guards have been there all night.
Senior station officer Barry Fox said the fire was isolated to the basement of the main theatre, but the entire building was checked to ensure flames had not spread.
There were no injuries reported.
Mr Fox said concerns about asbestos in the building meant staff de-contaminated after leaving the building last night.
About 13 fire engines were at the scene, focusing on the back entrance to the theatre, on Lorne St.
Black smoke could be seen coming from the building and members of the public had gathered to watch.
The St James complex was bought by Relianz Holdings in 2014. The company was working with the trust to restore and earthquake strengthen the building.
Plans to develop the frontage of the complex included a 39-level tower, costing $175 million.
The St James theatre was built in 1928 and according to Heritage New Zealand, is one of the best-preserved vaudeville theatres in the country.
"It is closely associated with the early motion picture industry in New Zealand, and subsequent developments in cinematic history.
"It has considerable aesthetic appeal, with many rare or unique elements in its intact 1928 interior."