Auckland Zoo's new elephant, Anjalee, enjoys a pat while in quarantine on Niue.
The 8-year-old Asian elephant is spending 90 days on the island, before she travels to Auckland to keep 32-year-old female elephant Burma company.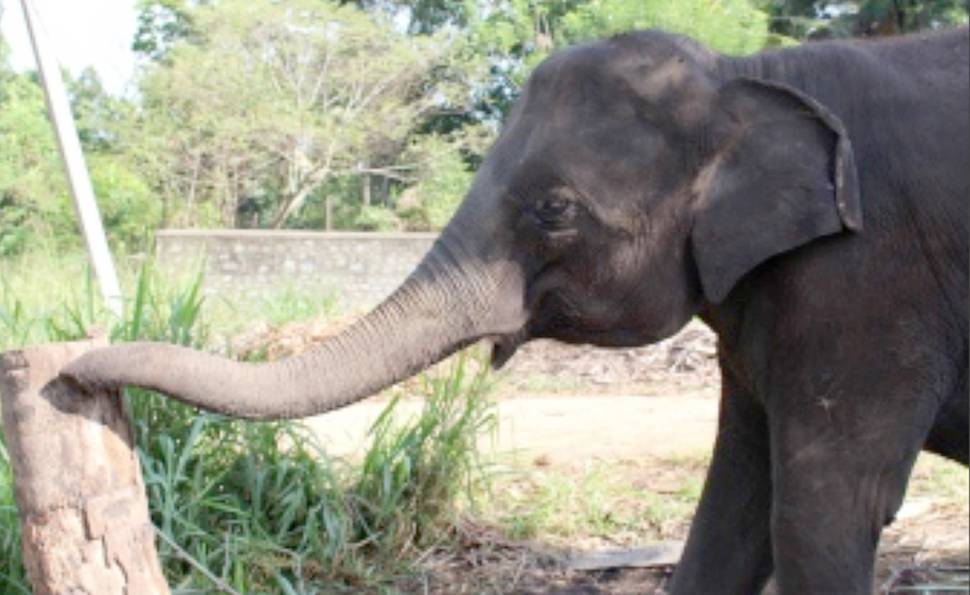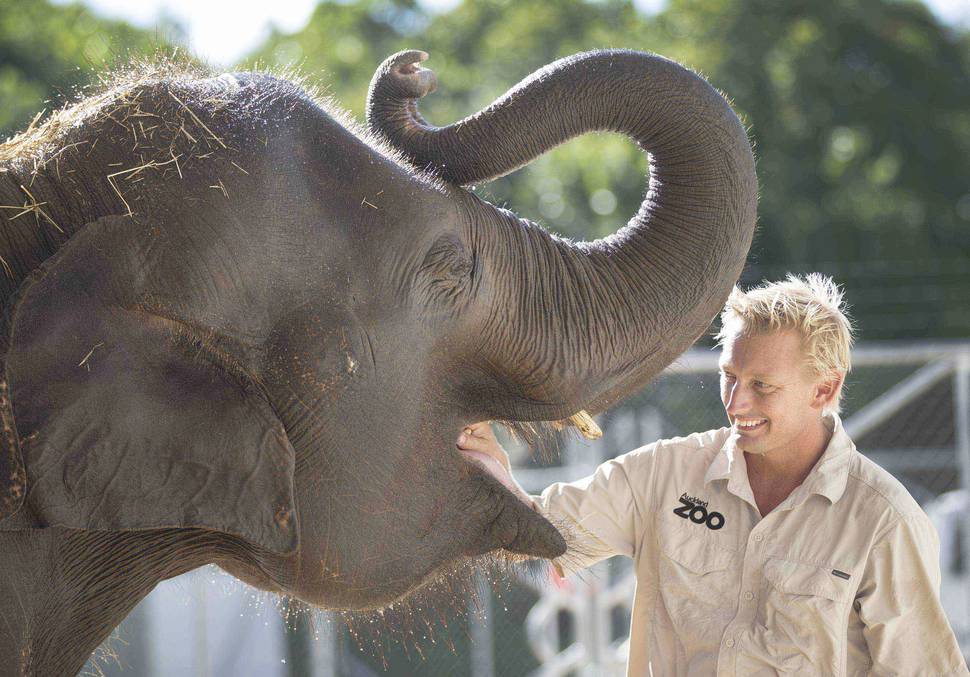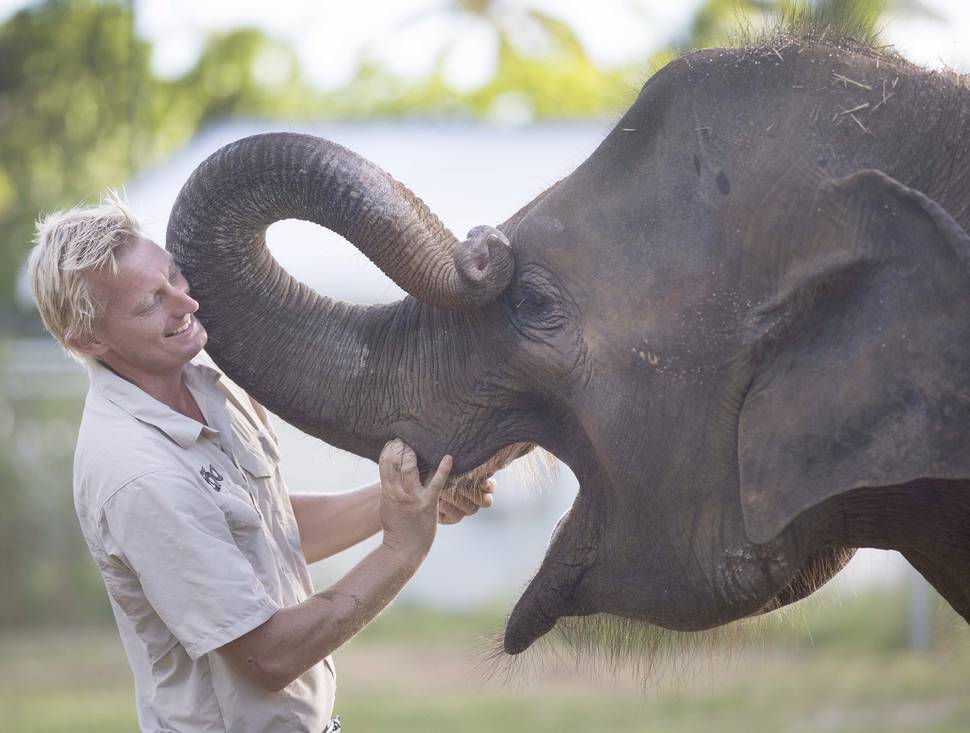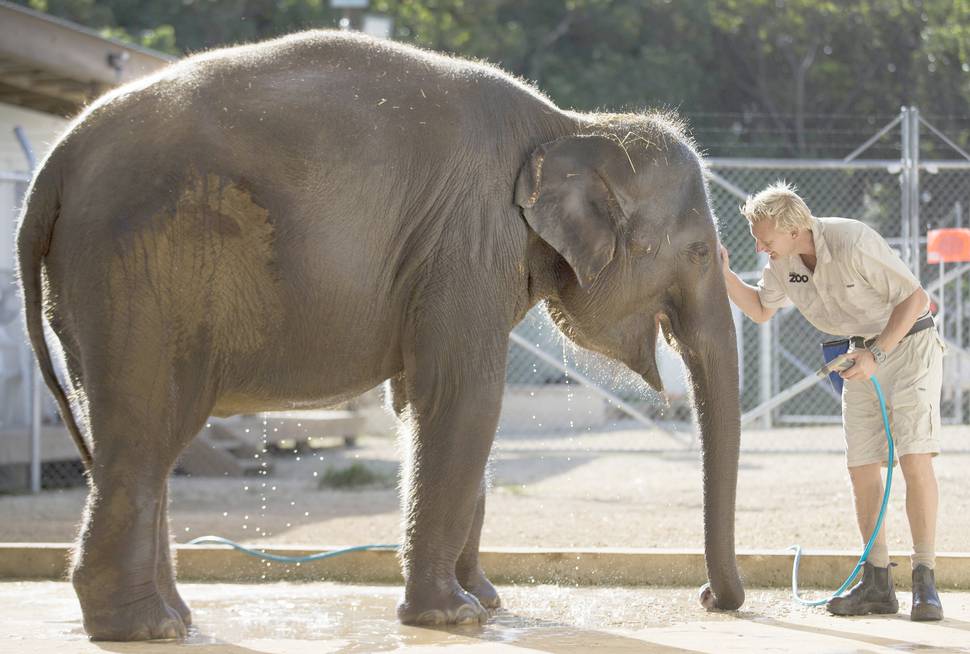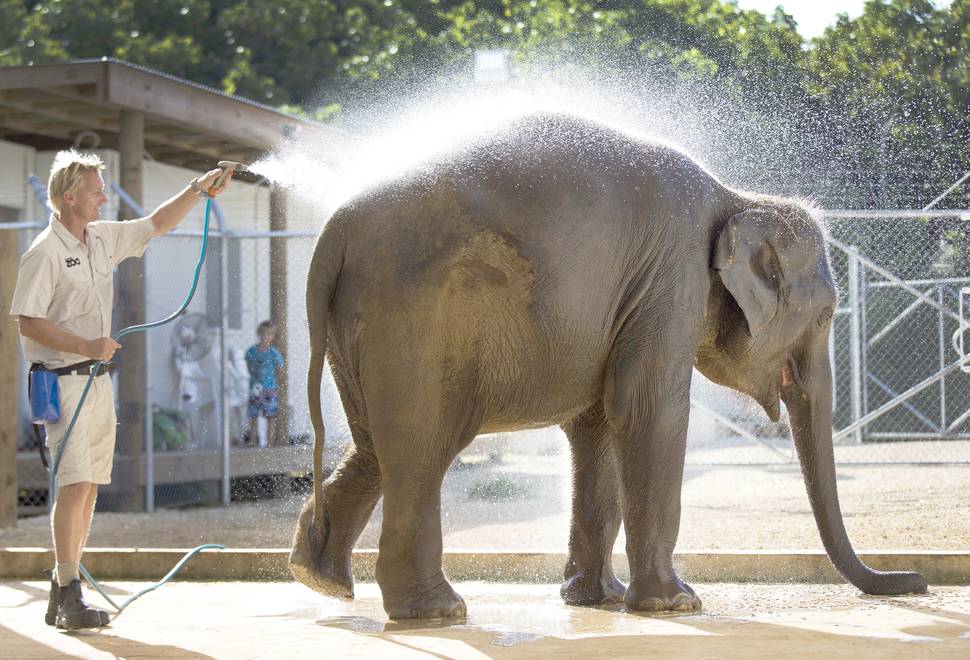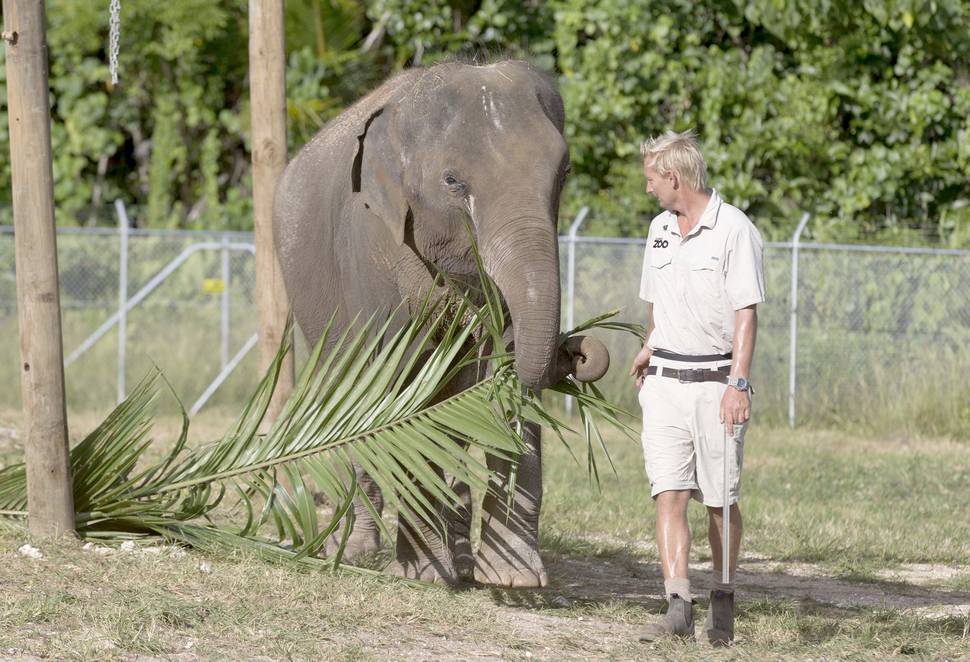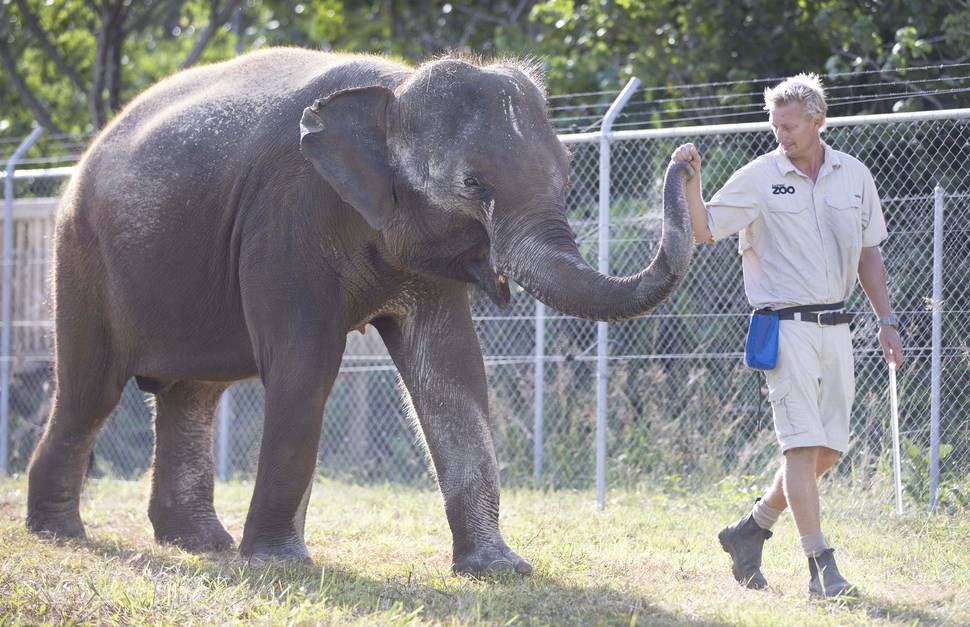 Anjalee is the first of two elephants due from Sri Lanka, and arrived in Niue last month on a C-130 Hercules after a 30-hour journey.
Zoo spokeswoman Jane Healy said Anjalee had settled in well after her tiring trip, and had taken a liking to coconuts, apples and elephant grass.
Auckland Zoo elephant team leader Andrew Coers will be with Anjalee for the whole of her stay in Niue, before travelling on to New Zealand in June.