A dominant male chimpanzee that launched a ferocious two-minute attack that killed a female newcomer to Hamilton Zoo is back with his troop and acting like "butter wouldn't melt in his mouth".
The victim, Chima, 20, had only just moved to the zoo as part of an Australasian breeding programme.
But despite meticulous planning and careful handling from zoo staff, she was attacked and badly bitten after being introduced to dominant male Luka.
Zoo staff worked around the clock to try to save Chima, and several slept next to her enclosure after the attack.
Despite their efforts, Chima died on Saturday.
An autopsy indicated brain trauma as the probable cause of death.
Zoo director Stephen Standley said that although highly intelligent chimpanzees "can always be aggressive", staff were shocked by the ferocity of the assault, which was not witnessed by any zoo visitors.
"There were no indicators leading up to this that he was going to be aggressive to Chima," Mr Standley said. "We would've expected him to have displayed, and maybe cuffed her a few times, but he literally went straight for her. It was an attack, but I hesitate to say he was deliberately trying to kill her."
The zoo's reintegration plan was designed to give Chima social opportunities as soon as possible. She had already successfully integrated with two females, Sally and Sanda, without incident.
The clash with Luka lasted only two minutes and the chimpanzees were separated by keepers, Mr Standley said.
Potential reasons for the lethal ambush include Luka protecting his territory, or that he was afraid of the stranger and chose "fight before flight", zoo staff say.
He had been showing signs of nervousness before the introduction.
"In hindsight, we feel we could have left the introduction a little bit longer," Mr Standley admitted.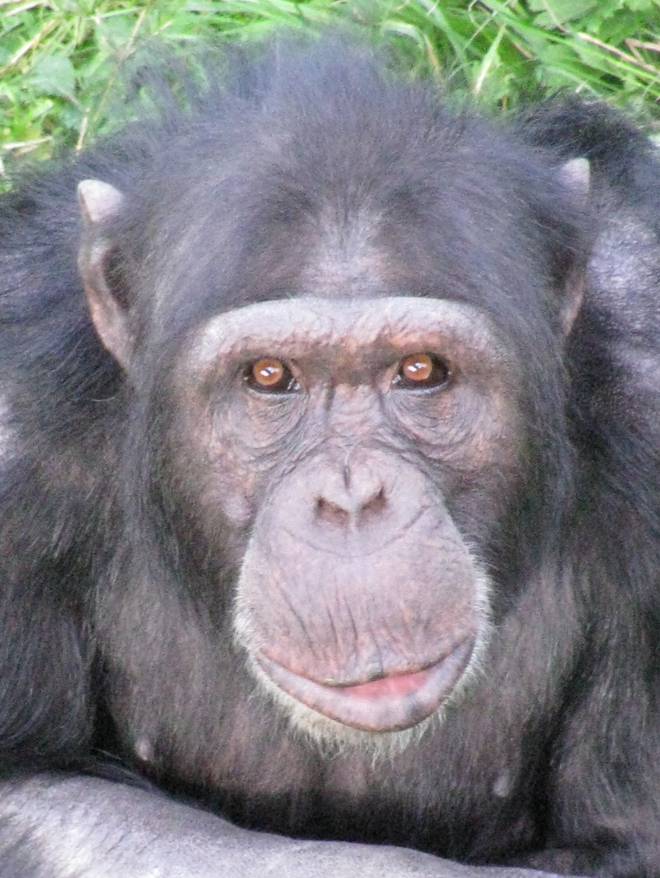 Luka has since been reunited with his troop, which includes a brother and his mother.
He has not displayed any signs of aggression since the attack.
"You look at him now and it's like butter wouldn't melt in his mouth," Mr Standley said.
The death was a setback for the breeding programme supported by New Zealand and Australian zoos.
Hamilton Zoo said it would have to seriously consider how viable the programme was before bringing in another female chimp.
Zoo vet Mica Jensen was among those who tried to save Chima.
"We even placed Sally, one of the other female chimps, in the den next to Chima to encourage her to recover," she said. "It was a heartbreaking night when Chima did not wake up from her final anaesthetic."