Youth Week was launched in New Zealand in 1998 but this is the first year awards have been held to mark it. A panel has selected 24 winners who it believes have made a significant difference in the community.
Key Points:
New Zealand's youngest and brightest are being celebrated during this year's Youth Week in the hope it will inspire other young people to make a difference and turn their lives around. Youth Affairs Minister Nikki Kaye said more than 100 nominations, ranging from mentors to Kiwis developing environmental initiatives, had been received for the inaugural Youth Week 2014 Awards and the 24 winners, selected by a youth panel, were announced last night. The awards, which were expected to be held annually during Youth Week, were about acknowledging those people who were contributing to change in the community, which was an area Ms Kaye felt had been overlooked in the past. "It's not just recognition for recognition's sake, it's about inspiring other young people to make a difference." The minister said she was also launching other new initiatives later this week to encourage more people to get involved in volunteering or mentoring and work with disadvantaged youth. "Too often we see on the front page of the paper when things go wrong and I really think we need to celebrate those young New Zealanders supporting families in the community," she said. "They [some young people] need something they either believe in or they need access to someone who believes in them. And for some young New Zealanders they haven't had that opportunity in their lives and I think there's a huge opportunity to get more young people involved in having some of those life-changing experiences." Youth Week was launched in New Zealand in 1998 but this is the first year the Youth Week Awards have been held. The awards have been split into four categories - change maker, giving back, leadership and working for youth. Youth Week runs from May 17 to May 25 and a range of events take place around the country. Visit arataiohi.org.nz/YWevents2014 for a full list of events. The change maker award goes to a young person who through embracing diversity has created change in their community: Lani Alo, 20, Auckland Arianna Cudby, 15, Rotorua Taylor Finderup, 15, Kapiti Serena Lal, 21, Auckland Wei Cheng Phee, 20, Hamilton Nakita Turner, 15, Christchurch. The giving back award goes to a young person whose actions address a current need and have had a significant impact on their community: Ronan Fitch, 13, Matamata Nicholas Humphries, 14, Te Anau Grady Murphy, 16, Hutt Valley Cameron Russell, 19, Christchurch Eve Siania, 15, Porirua Chrislynn Soong, 24, Christchurch. The leadership award goes to a young person who has demonstrated leadership in a project or organisation: Alice Craig, 17, Matamata Joe Gatland, 21, Auckland Aaron Hape, 22, Wellington Gibson Harris, 21, Auckland Brad Olsen, 17, Whangarei Tess Vandenburg, 20, Auckland. The working for youth award goes to a young person whose actions specifically support other young people: Michelle Atkinson, 24, Auckland Tane Bennett, 22, Tauranga Vinnie Bennett, 21, Auckland Jade Leung, 20, Auckland Victor Li, 23, Auckland Abbey Luff, 18, South Taranaki Gibson Harris Gibson Harris dropped out of school when he was 15 and is now using his story to inspire other teens also struggling at school. The 21-year-old runs a music programme at Phoenix New Zealand Performing Arts in West Auckland which helps teenagers from troubled backgrounds. Every Wednesday night the group, aged from 13 to late 20s, spends an hour playing music together. Mr Harris, who is a trained vocal teacher and musician, was introduced to the group by a good friend two years ago and was given the voluntary role after jamming with Phoenix director Jay Williams. Mr Harris was originally from Northland and after looking for something to do with his time eventually enrolled in the Excel School of Performing Arts in Auckland. "The reason I went in [to Phoenix] was I heard there was a lot of people in there who came from troubled backgrounds," he said. "And my biggest things is helping kids who are not appealing to the system. "Coming from my background, I wanted [to make the] point that just because you come from somewhere [it doesn't mean] you can't get somewhere. And I wanted to be able to tell as many people as I can and be a role model of some sort." He said music offered a chance for young people to express themselves in a healthy way and occasionally some amazing talent was discovered during the jam sessions. As well as volunteering at Phoenix Performing Arts, Mr Harris is also contracted to run music programmes at schools in West Auckland. Tanenuiarangi Bennett Tanenuiarangi Bennett loves his job. He doesn't get paid for it, but the 22-year-old spends six days a week teaching basketball to girls at Tauranga Girls' College and the Tauranga City rep team.
Tanenuiarangi Bennett says basketball has helped him learn a lot of things about his life. Photo / Alan Gibson The keen basketballer has been volunteering for four years and said he really enjoyed seeing the Year 9 to 13 students excel both on and off the court. His aunt Melanie Bennett was coaching at the college his sister attended and got him to help out four years ago when he was studying sport and recreation at Bay of Plenty Polytechnic. Over the years his involvement has grown and he now oversees the school's entire basketball programme - teaching the seniors and helping with the juniors. Mr Bennett started playing basketball when he was 10 and he has also played for national age group teams, but is now focusing on coaching more senior teams. He would eventually like to coach New Zealand teams and had his first foray into it this year when he was asked to be the assistant coach for the New Zealand U-18 girls team when they went to Canberra. "I think the main reason why I do it is because basketball helped me learn a lot of things about my life and I think it is a great engine to teach people a lot of values." He said it made you stronger both physically and mentally. "Winning and losing takes a back seat to teaching the girls how to be respectful." Abbey Luff Instead of complaining there is nothing to do in the small south Taranaki town of Waverley, Abbey Luff makes her own fun. For the past year the 19-year-old has run events for youth in the town after the South Taranaki Youth Council, which she was a member of, stopped putting them on.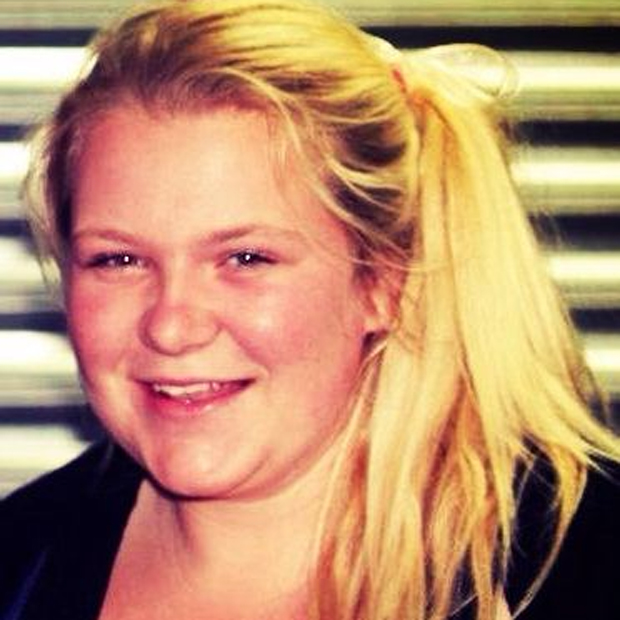 Abbey Luff. Single-handedly she has organised a triathlon, talent quest and sports events and even arranged sponsorship from local businesses or the Lions club when needed. Miss Luff, who is studying for a diploma in business at UCOL in Wanganui, said she continued holding the events because it kept the 12 to 24-year-olds out of trouble and they enjoyed them. They also gave her feedback about the types of events they would like to see, but she came up with most of the ideas on her own. She said there was very little to do in Waverley, which has a population of 800, other than a small skate park and the public swimming pool during summer. Her last event, a triathlon, attracted about 50 competitors. Miss Luff received seven nominations for the Youth Week Awards. Chrislynn Soong When the Christchurch earthquakes hit in February 2011, Chrislynn Soong wanted to help. The Canterbury University law student knew she wouldn't be much good in a physical sense, so she pulled out her wooden spoon and started baking.
Chrislynn Soong co-ordinated armies of bakers to cheer those struggling in the earthquake aftermath. The 24-year-old roped in a few friends to help and before she knew it the Christchurch Baking Army was born and volunteers and people in need were being cheered up with piles of freshly baked goods. "Pegasus 24-hour Surgery also rang up to say their caterers weren't coming through because of the earthquakes and people just came in droves dropping the baking off. It was quite crazy," Miss Soong said. A Facebook page was set up and team leaders were appointed so the baked goods could be dropped at a central location before the sweet treats were dispatched to refugee centres, medical centres and charities. Miss Soong co-ordinated the project as by this stage the goodies were being made all around New Zealand. About 15,000 baked goods were made in total following the earthquake and the service was started again in March 2014 when Canterbury was hit by the floods. Miss Soong was nominated for the community award by her brother. She graduated this year with a Bachelor of Law and Bachelor of Arts and Communication. She is now working part-time as a law clerk and is part of the Office of Ethnic Affairs' young leaders programme, which develops rising leaders in New Zealand. Tess Vandenburg Tess Vandenburg could have easily given up on her dream of launching an online forum for the young lesbian, gay, bisexual, transgender and intersex community when the first attempt failed. But the 20-year-old impressed her friends with her dogged determination and a long-held belief that a discussion forum would really benefit other youth.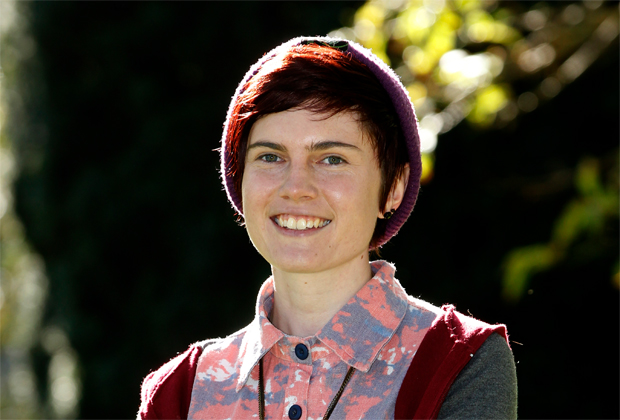 The site, called Breaking Boundaries, was eventually launched in February during Pride Week after a cheap server failed them in September last year. So far it has 90 regular members. Miss Vandenburg, who is in her third year of completing a Bachelor of Arts at Auckland University majoring in psychology and history, said that as a young gay woman it could be quite intimidating meeting others in the LGBTI community as there had been no online forum. "So me and my friend put it together to fill that gap because rural New Zealanders and really shy people like me actually have no support networks if you're queer or struggling with your sexual identity," she said. The forum operates on a shoestring budget of $200 a year and the former Avondale College student runs all aspects of the site. So far Breaking Boundaries has attracted high school students wanting a safe place to discuss their sexuality, but Miss Vandenburg said it was open to all ages and even parents who might want advice. "I know in my high school we didn't have any queer-straight alliance or any help groups - I guess that is why we are getting a few more as well because they don't have anywhere else to go." She said one girl had joined the forum because she had recently discovered she might be attracted to women and after talking about it with the site's other members, came back a week later thanking them for their support. Taylor Finderup Kapiti College student Taylor Finderup spends every spare moment diving - and campaigning against shark finning. The 15-year-old surfer set up the group Stop With Finning 18 months ago.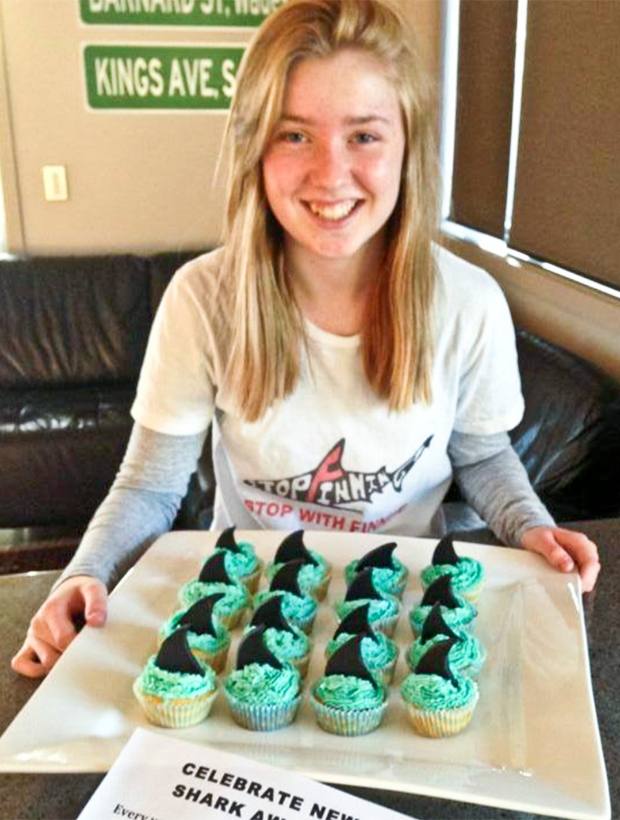 She visits schools telling other students of her campaign, runs petitions against the practice - in which fins are cut from live sharks - organises protests and speaks at events. Through her one-woman crusade she has become involved with several organisations including Greenpeace, the Society for the Prevention of Cruelty to Animals, Save Animals From Exploitation and Helping You Help Animals (HUHA) and was selected to present a 78,000-signature petition against shark finning to Parliament last year. The Year 11 student learned of the practice when she was living with her family in Singapore for three years and decided to do something about it. "I surf and absolutely love the ocean. When you love something as much as I have a passion for the sea, you learn a lot about it and respect it. "I've learned that if I want the ocean to stay that amazing and beautiful, the ecosystem needs to stay intact and sharks are at the top of that." Eve Siania Every Tuesday, Eve Siania cooks up a storm with up to 34 little eyes watching her. The 15-year-old Aotea College student has been running The Bakers' Club for three years showing children, aged 12 to 15, how to whip up scones, make pizza and create a meal for four people for $10.
The course is run by Wesley Community Action from its Waitangirua office and is open to all teenagers in the community. Eve's father, a community mentor for the group, asked her to run it because he knew she loved cooking for her family at home and had once dreamed of being a baker. "I had an aunty [who] used to bake for our family and I was like 'I really like to bake and cook', so I just got into it and I'd bake food for me and my family." The Bakers' Club has grown significantly from when it began three years ago for the children who attended youth programmes at Wesley Community Action, and Eve has also roped her friends into helping. Eve said she loved running the club, which had even taken over a kitchen at a workingmen's club for a night to cook for friends and family under the chef's instructions. Video: Meet the Youth Week award winners tinyurl.com/nzhyouthweek