Nominations are being accepted for the inaugural Pride of New Zealand Awards, celebrating Kiwis whose community actions deserve recognition. Vaimoana Tapaleao meets a group of nominees.
The Pride of New Zealand Awards recognise ordinary Kiwis doing big things in their communities.
Anyone can nominate people they feel are unsung heroes, campaigners and leaders working hard to make a difference within their local community.
The awards are a key component of the Herald's 150th birthday celebrations and have been launched in association with The Hits radio station and TSB Bank, and with support from APN regional newspapers.
The six categories honour bravery and heroism, community spirit, environmental leaders, emergency heroes and fundraisers. A special lifetime achievement award will be given and a people's choice award will allow the public to choose their favourites among those nominated.
Nominees will have their story featured in the Herald, APN regional newspapers, The Hits radio station and TSB Bank branches.
Alice Alfrey
Doing good for others is not about being rewarded, Auckland retiree Alice Alfrey says.
The 76-year-old worked as a receptionist at Starship children's hospital for almost 20 years. But six years ago, when she retired from the job, she decided she wanted to continue to work for it in a different way - and without pay.
Mrs Alfrey now spends most of her time knitting various items - including colourful hats, booties, jumpers and incubator covers - for newborns at the hospital.
She said the urge to help others was something that had been a part of her since she was young.
"I've always been like this. I can remember even when I was at Starship, people who didn't have enough money to pay for parking would come in asking for help.
"I'd ask them how much their parking was and if it was $5 or $10, I'd just give them the money. I just like helping people."
Mrs Alfrey is also a volunteer at the Howick Police Station, helping out where she can on Thursdays. She is also the first stop for many of her neighbours when they need someone to keep an eye on their house while they are away.
She says helping people in the community was something she did without expecting anything in return.
"I don't expect medals for it. You do these things not expecting to be rewarded for it. There are so many people out there who are doing the same thing, I think."
Kay Rose
When a parent is told his or her child has died - particularly when it has been a suicide - the grief that follows can be crippling.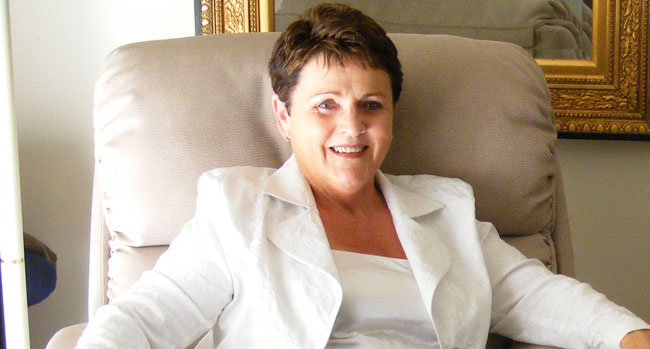 Kay Rose.
So for Kay Rose, a volunteer for Victim Support, just being there with someone who has been given devastating news is hugely important.
"We will go to a mortuary to support them during the identification process," she said.
"When you've walked in the paths that they are now experiencing, you know you can help them some way. As families, we have all been through tragedy."
Mrs Rose, 70, lost a young son several years ago through an unknown medical condition.
Only recently, she retired as a Justice of the Peace. She has worked in court and with police, helping them in supporting victims of crime.
Since 2010 Mrs Rose has volunteered for Victim Support, having undergone specialist training before being put on a homicide and bereavement team, with the police.
She often travels with police officers who give families bad news and was among those assigned to help families who had lost loved ones during the Christchurch earthquake in February, 2011.
Mrs Rose said being able to help families was hugely fulfilling.
"You can't always walk away at the end of the day and say you've made a difference. But most days I can think that way. I think: 'Yes, I have helped someone just move on a little'."
Jess Dellabarca
As the head girl at her school, Jess Dellabarca is no stranger to responsibility and the idea of going the extra mile.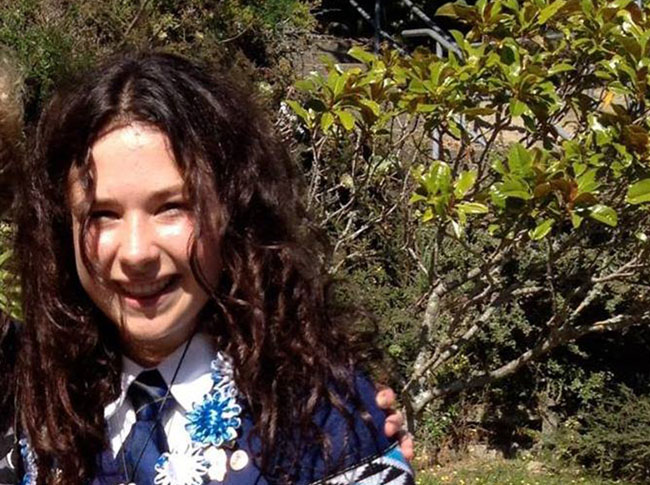 Jess Dellabarca.
The 17-year-old Wellington East Girls' College student is known for juggling school work and the responsibilities she has as a community volunteer.
She volunteers at Brownies each week and looks after girls aged 7 to 9. She helps at the local soup kitchen and is also one of 50 youth delegates chosen as Youth EnviroLeaders for the Sir Peter Blake Trust.
She admits things can get a little busy, but it's all worth it, she says.
"It's been a bit trickier this year, but I love it. I love how helping people can make a difference - and how it can change people's lives."
Ms Dellabarca is helping to organise a "Pink Lei Day" at her school to help support students who have been bullying victims.
Recently, she has revealed that she is gay - something that has also helped those around her, she says.
"Coming out was a bit of a surprise to people. But girls have come up to me and been really supportive and talked to me about their own situations."
Last year she helped to set up a feminist group at the school in an effort to help inspire young women but also to organise donations of food and clothing for local shelters for women.
"It's just about gender equality and getting that message across. We meet every Friday and just talk about issues happening around the world."
Lester Dallow
Community spirit category:
Giving kids a chance - no matter what their circumstances - is what it's all about for North Shore man Lester Dallow.

Lester Dallow.
The 57-year-old is the property manager or caretaker at Long Bay College, in Torbay, Auckland. But his role extends further than that as he is heavily involved with a number of sports teams at the school, including rugby and volleyball.
He is known for using his annual leave to help out as a volunteer parent or teacher - if there are not enough teachers to attend a school camp or outing - and sometimes even pays sports fees for students who can't foot the bill.
"I hate seeing kids miss out. I'm a non-smoker, so I like to say that I'm using my smoking money," he laughs.
Mr Dallow is closely linked to the Northcote Rugby Union club and has recently been honoured as a lifetime club member.
The teams he is involved with are considered lucky, as Mr Dallow - who is also the North Harbour Rugby Secondary Schools chairman - takes all the players' uniforms and gear after their games and washes them.
Asked what drives him, he says: "Somebody's got to do it. We get some money for laundry costs, but I'd rather see that money go to the rugby. I can do it, it's no problem."
June Dyer
Community spirit category:
Gisborne woman June Dyer knows all too well how difficult it is for families of loved ones suffering from cancer.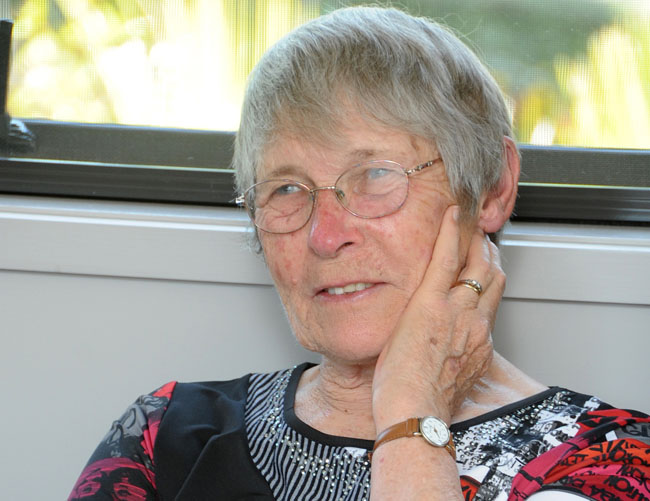 June Dyer.
Mrs Dyer's husband, Jim, died of the disease about five years ago, while she was diagnosed with cancer in 2004.
"After Jim died, I thought, 'well, you can stay home and feel sorry for yourself or you can go out and do something'."
For the past few years, the 76-year-old from Matawhero, in Gisborne, has committed herself to helping a number of charities, including the Cancer Society.
Each month, Mrs Dyer and a few other volunteers organise a garage sale to raise funds for the society.
"We set aside a morning to sort out donations from the public and we have a garage sale. All the money goes to cancer families to help with things like transport to their appointments and so on," Mrs Dyer said.
"It's a big shock to be told, 'you've got cancer'. I feel as if you're helping somebody else along the road, you're doing something good.
"When you see somebody come back from the treatment and you're able to sit and talk with them, it's very special."
Mrs Dyer, a former primary school teacher, also helps the Red Cross and regularly travels to the local hospital to deliver books and magazines she has gathered for patients.
For more coverage of the awards, go here or to nominate someone, go to the Pride of New Zealand Awards website.