Pilot attempting to land on helipad when machine crashes heavily to ground
A pilot and a crew member had a lucky escape when their rescue helicopter plummeted to the ground after striking tall trees while trying to land at Taupo Hospital yesterday.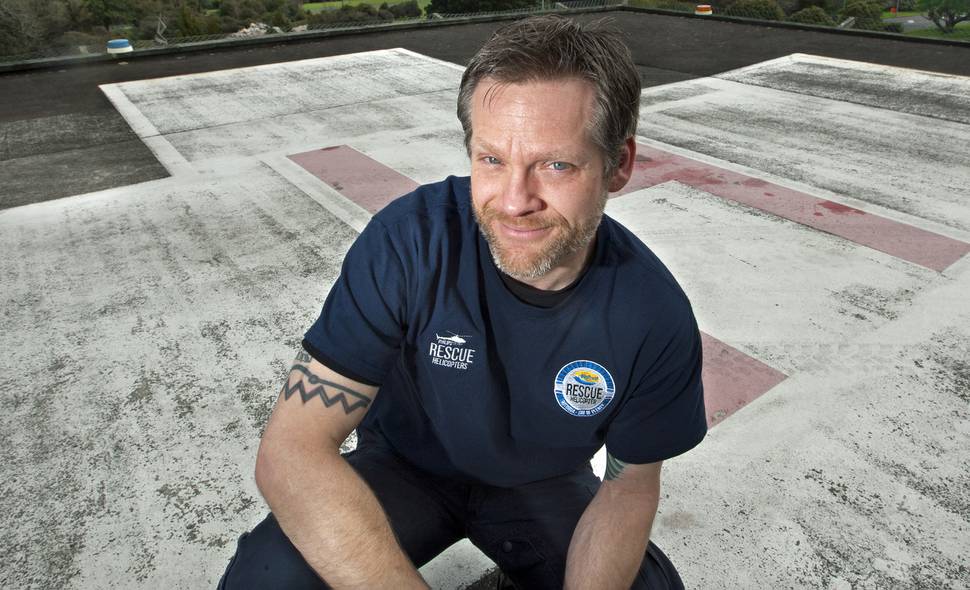 Incredibly, Rotorua pilot Art Kowalski and another man walked away from the badly damaged BayTrust Rescue Helicopter.
The non-medical crew member was moderately injured in the crash landing and was last night being treated at Taupo Hospital.
Philips Search and Rescue Trust secretary David Wickham said: "We are so relieved the two men on board have walked away pretty much unscathed." The wrecked chopper was secured in the grass field overnight ahead of a Civil Aviation Authority investigation.
Eyewitnesses say the tail of the aircraft appeared to clip the top of pine trees as it descended towards the hospital helipad, causing the helicopter to plunge to the ground.
A CAA spokesman said the damaged helicopter touched down 5m from the helipad, landing heavily on impact.
An investigator is due in Taupo today to check the scene and interview the pilot.