Jacqui Madelin meets a couple who love their Buick Century
Have a cup of tea with John Courtney and his wife, Pat, and you're left breathlessly wondering how they ever found time to work full time.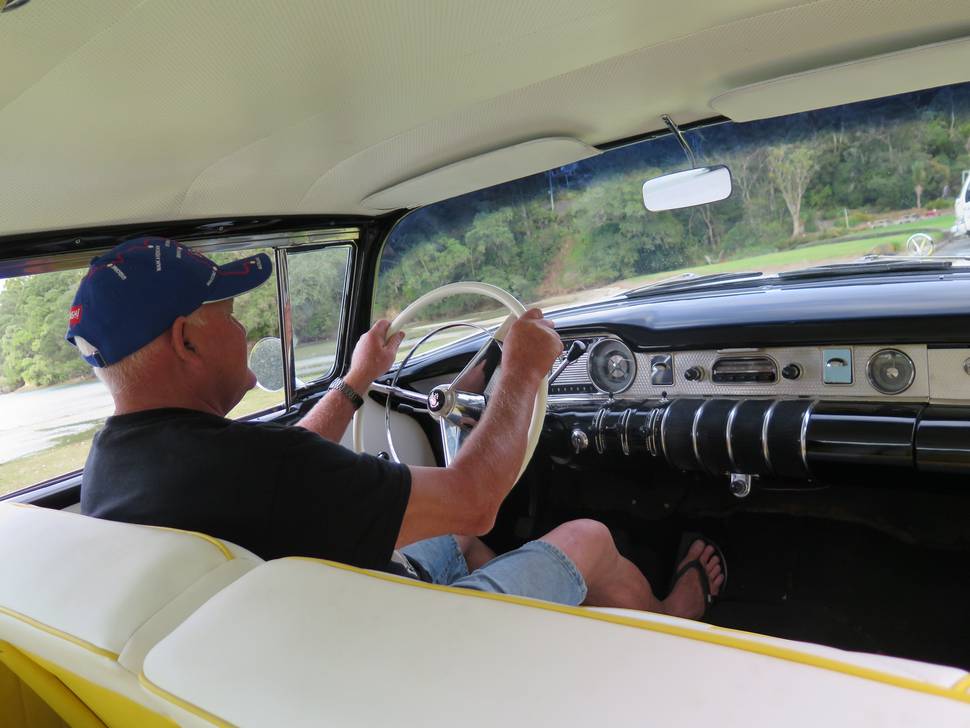 Between child-minding grandkids once a week, organising weddings, being on the committee of their fishing club, fettling cars and donating time and energy to various charities, I wonder how they keep up with all the polishing clearly lavished on their 1955 Buick Century pillarless coupe.
John bought it in 1997 from a guy in Memphis to undertake a charity road rally there, then brought it home, at that point in blue and white paint with a brown and black interior.
"We sold it in 2000 because my mate wanted it more than I did," he says, and "he was a car painter so he immediately painted it. After 14 years it still looks great."
He bought it back in 2012.
"For my wife's birthday," he says, though she interrupts - "It was just an excuse to have another car in the garage!"
That's alongside several others - a 1964 Sunbeam Tiger V8, a 1965 Mustang and 1963 Cortina with a twin-cam Nissan engine - but John's rattling through the work he then did on the Buick.
"We did the mechanicals first, redid the motor - it's a 322ci [5.3-litre] Nailhead, the original motor with a Dynaflow two-speed auto transmission."
The engine was named for the fact its small, long-stemmed valves were positioned vertically - it used a camshaft with more lift and duration to offset those smaller valve heads, but that was part of the high-torque equation which works so well with the Dynaflow, and the Century was seen as a performance model when it came out.
None of the mechanicals were too healthy when he got it, John says, and the front suspension was also tidied up, though the car remains standard throughout, "Except the air cleaner which replaced an oil bath type, they suck oil into the engine, definitely a thing of the past."
The car has a few quirks, which he delighted in showing me as we cruised round West Auckland - as long as the ignition is unlocked, you can start it without a key and, a unique Buick feature, you can start it merely by pressing the accelerator pedal.
The car has power steer, power brakes - still drum - but power windows wouldn't arrive for another year.
It's done over 30,000km since he imported it, and the couple have taken it to the South Island. They certainly use their cars.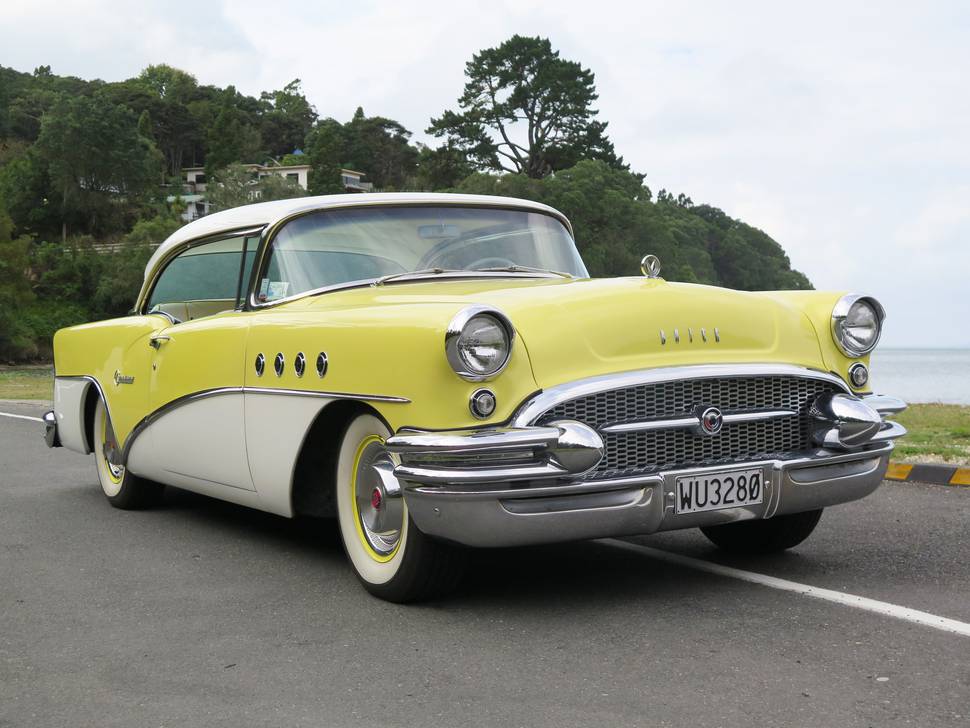 They still have eight, "so we don't use it every day".
Why Buick? "When I was 17 my first car was a Buick. Dad had Austin 7s, the last thing I wanted to get into. We had vintage and veteran cars at first, the oldest we restored was a 1903 Darraq."
The first car he restored was a 1927 Studebaker, but as the kids grew up they were less interested in the older cars, and Pat doesn't drive the vintage vehicles, only the younger classics. "So we've sold all the vintage cars," he says, before tallying the list of vehicles bought and sold and touching on his classic racing, though he stopped that when fishing competitions started clashing with race dates.
"Pat has been a very persevering wife ... I'm really quite obsessed when you think about it."
John's not stuck on keeping a vehicle standard.
"But this car, it's the most original car, it doesn't even have an FM radio. I might change the wheels but I'd want to keep the rest standard."
Bar the paint and eyeball-searing upholstery, that is ...
By now my notes are failing to keep up with their exploits, helping build a school on a remote Pacific Island - "the kids had no toys so I taught them knucklebones with stones," Pat says - making costumes for fancy dress events, and cars, more cars ...
John's telling me all about a rare '49 Chev coupe ute made in Canada for the Australian market, and currently undergoing work, I have to come back and see it when it's done.
I think I'll need to take my vitamins first. I'm knackered just hearing about all this, and I still haven't had the guided tour. John hustles me down the stairs, still insisting the Buick is Pat's.
She may have the keys, but unless she locks the ignition he'll be back in it, foot to the floor and out the gate, that self-start Buick feature coming in handy once again.