Quirky Cactus' air capsules absorb minor impacts in parking lots
Citroen's quirky new Cactus crossover takes some of the strain out of trying to squeeze into parking lots without scratching the paintwork.
The high-riding Cactus C4 has what the French carmaker calls "airbumps" fitted to the flanks and bumpers. The black, thermoplastic polyurethane planking contains air capsules which absorb minor impacts such as collisions with the doors of other cars and metal shopping wagons.
The Cactus will weigh in at next month's Geneva car show. The chunky SUV-style car should appeal to fans of offbeat Gallic design.
The Cactus also features an unconventional interior, with sofa-style seats, large digital displays and an oversized glove box storage area.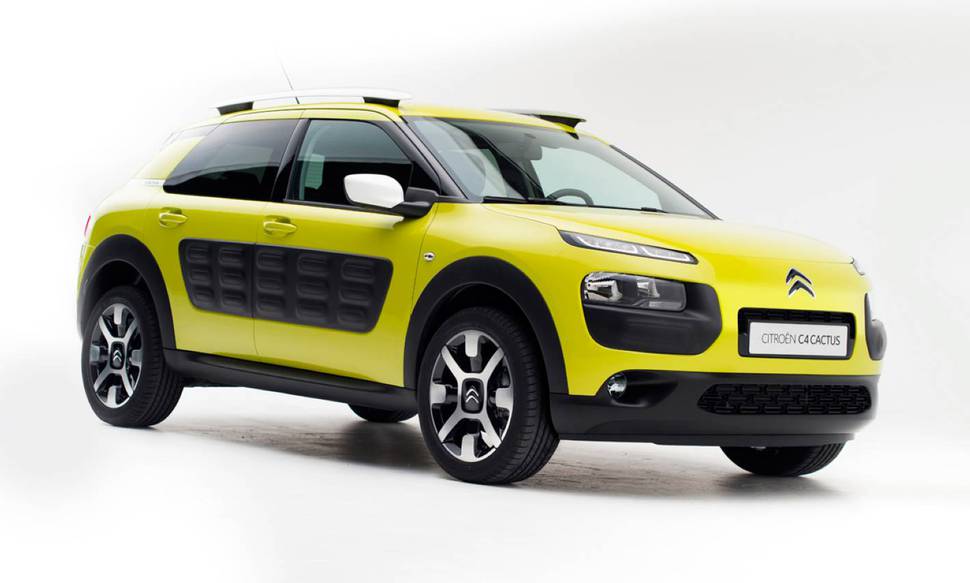 Room was created by moving the front passenger airbag to the roof.
The engines are more conventional, with a range of petrol and diesel units. Citroen claims low fuel consumption for the Cactus, which is 200kg lighter than the standard C4 model.
-AAP