Which of the two most popular business cars will outsell the other?
It's almost 2014 and many business-car buyers want to minimise fuel consumption while maintaining vehicle size (and perhaps status).
The Holden Malibu diesel and Toyota Camry hybrid are aimed squarely at this market: mid-size sedans verging on large-car dimensions (both over 4.8m long), yet with alternative powertrains that give the potential for fuel efficiency akin to a tiny hatchback.
Malibu is new to the corporate ladder: it's inspired by middle America but built in Korea for the New Zealand market. Standard models have a 2.4-litre petrol engine but the diesel gets an Opel-sourced 2.0-litre unit that produces impressive numbers: 117kW/350Nm and 6.4 litres per 100km.
Toyota's hybrid technology is highly polished after all these years: in this application it matches a 2.4-litre petrol engine to a battery pack and electric motor. Total system output is 110kW/187Nm and it returns an incredible 5.2 litres per 100km.
Being fleet-focused, we've chosen the entry-level versions of each car, but they're hardly what you'd call sparse. Both have climate air conditioning (dual-zone in the Toyota), automatic lights, cruise control, trip computers and rear parking radar.
The Malibu impresses with Holden's slick touch-screen MyLink infotainment system, which includes smartphone applications such as Pandora and Stitcher (both based around internet radio). The high-quality screen also doubles as a reversing camera.
Metal for your money? Malibu looks good here. It's physically bigger than the Camry and the Toyota's batteries do eat into boot space: at 389 litres it's no match for the Holden's cavernous 545 litres.
The Camry is a more comfortable proposition: better seats especially.
The Toyota also has the more tasteful cabin while the Holden's dashboard is a desperate blend of General Motors Americana and Korean kitsch.
Toyota does hybrid technology better than anybody else and the Camry powertrain is as slick as you'd expect.
It's at higher velocity that the Camry's appeal wavers. The ECVT encourages the engine to rev randomly in the way that so many gearless transmissions do, the steering lacks precision and the brakes are desperately in need of proper progression (a common complaint with hybrid-regenerative systems).
Don't go expecting hybrid levels of refinement from the Malibu diesel. In fact, don't expect refinement at all: the diesel powerplant clatters like a Kioti tractor and intrudes into the cabin terribly under load. A shame, because this is otherwise an impressively quiet machine. Try a petrol version and you'll see what we mean.
However, you cannot deny that the Malibu's turbo diesel packs a big punch and the six-speed automatic transmission is an excellent conduit for all that torque. It definitely has character that takes it beyond mere A-to-B ability - at least compared with its rival here.
The Malibu is hardly a driver's delight, but the fundamentals are there. The steering has substance (Holden did quite a bit of work on the calibration for the Australasian market) and it is surefooted on the road, providing you're not expecting a huge amount of sporting intent.
Buyers of business cars will certainly do their sums - especially when the two cars we are talking about here focus on economy while they're contributing to the economy.
As is always the case when you're comparing petrol with diesel, this is balancing outright fuel consumption against the dreaded Road User Charge (RUC) for compression-ignition passenger vehicles.
The Camry starts out ahead on fuel economy (5.2-litres versus 6.4) and that's before you add the RUC for the Malibu.
Based on those fuel figures and current pump prices, it will cost you $113 to drive the Camry 1000km, compared with $151 for the Malibu (inclusive of RUC).
But there's a price premium for the Camry over Malibu: at $50,990 there's a $5090 gap to bridge. If you're only saving $38 for every 1000km you drive, it'll take 134,000km to make up the difference. That doesn't take into account the minefield of other ownership costs such as servicing.
The bottom line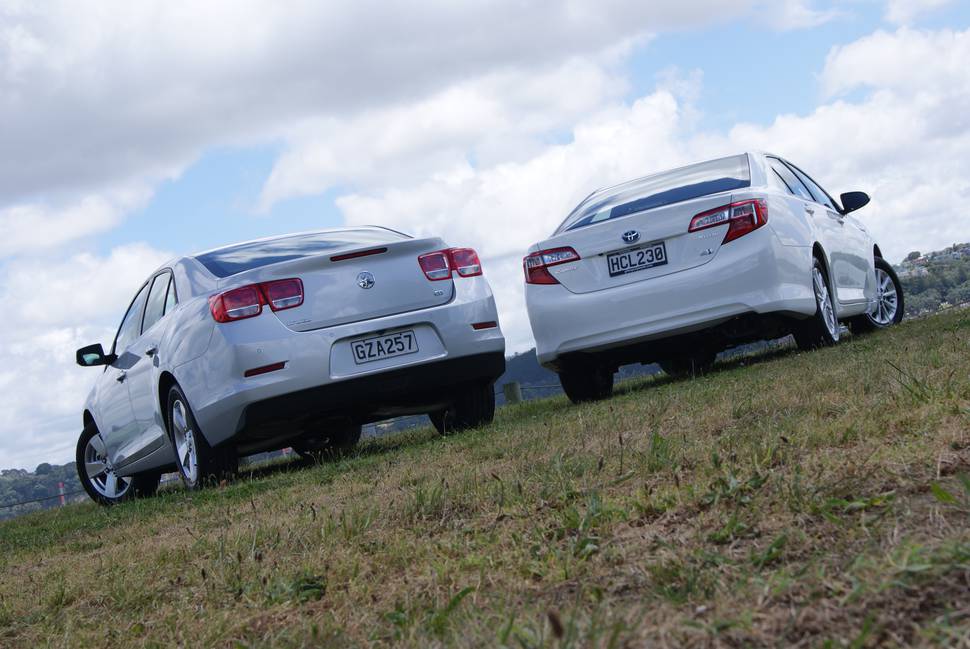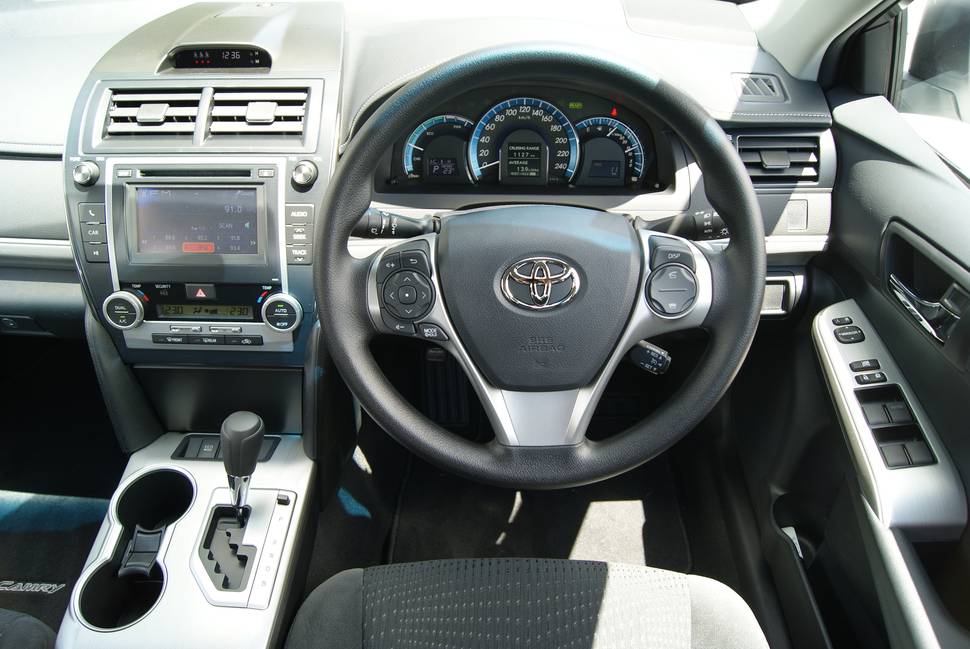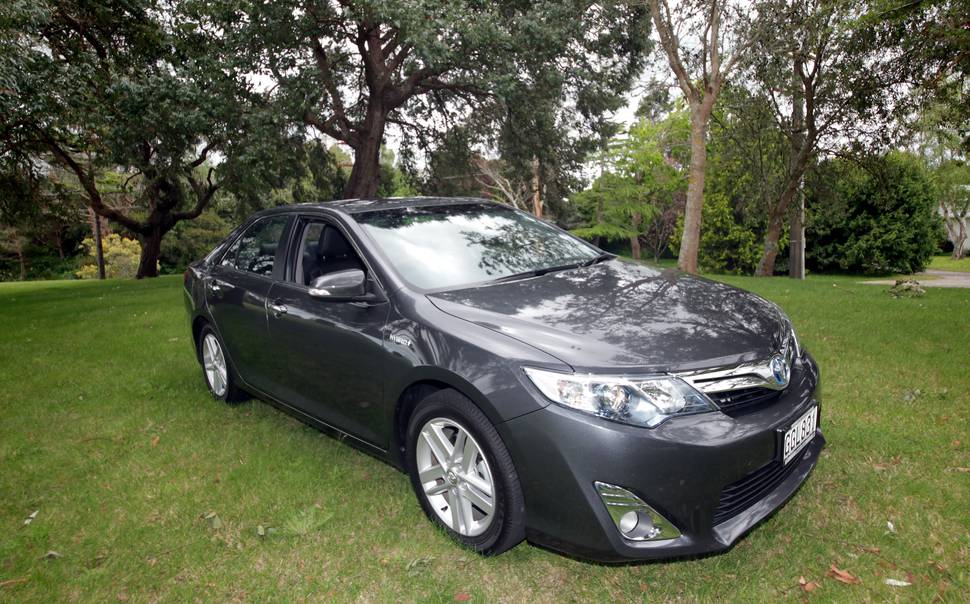 For open-road driving enjoyment and sheer value it's got to be the Malibu. For urban work and making a green statement, consider Camry.