Students Strike 4 Climate brought the generations out onto the Square in Palmerston North on Friday.
It was loud, good-natured and the placards were personal statements of how each of those at the strike felt about climate change.
SS4Climate co-organisers Rachael Stone and Rohan Sharma say they'll keep striking until the students' four demands are met.
Sharma added they were supported by some of the candidates who were standing in the local body elections who were also at the march.
More than a thousand people of all ages joined students, who came from as far away as Taihape College.
Taihape head girl Erika Elers, who is also the chair of the Rangitikei Youth Council, said she has been aware of climate issues since age 5.
"Nothing has been done about it [climate change], but now we are and if you don't do anything you have nothing to complain about."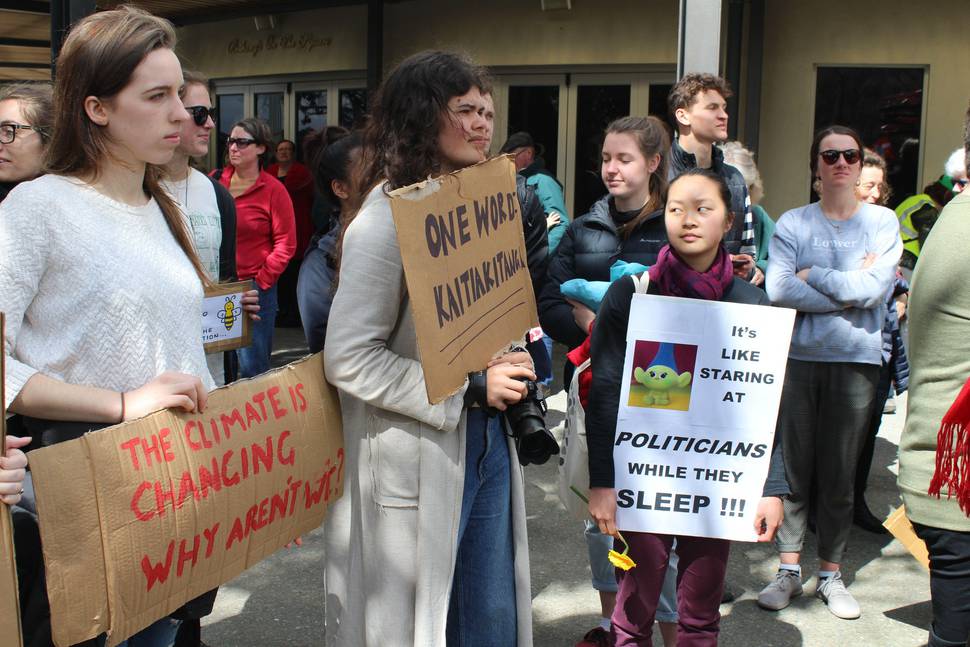 The college's student support, Michael Andrews, said Prime Minister Jacinda Ardern missed the opportunity at the United Nations to declare climate change to be a state of emergency.
Palmerston North Girls' High School student Maria Oyelere said the strike wasn't personal to students only.
The group she was striking with said they were inspired by the Swedish teen Greta Thunberg.
"Climate change affects everybody."