A special ingredient found in the South Pacific is on the rise in popularity, and it's heading to New Zealand in bigger quantities.
A kava-making company has taken the bitterness out of the ground root by bottling its key ingredient and creating capsules for stressed-out Kiwis.
Fiji Kava signed an agreement with the Green Cross Health group to sell the capsules in 200 of its Life and Unichem pharmacies across the country.
The company says it is the first foreign company - it is Brisbane based - to be granted approval by the Fijian Government to operate in the kava industry,
It will also sell kava powder mixes.
Read more
Auckland's first kava bar hopes to win hearts and minds over drink

"There is a major resurgence of global demand for kava as anxiety disorders and depression continues to grow in our society, and New Zealand and its strong Pacific Island population is central to the growth in kava demand," Fiji Kava founderZane Yoshida said.
Green Cross Health general manager operations and merchandise, Jason Reeves added: "Kava is becoming far more prevalent as a plant-based natural alternative to addressing these issues, especially in New Zealand where there is a significant Pacific Island community."
Is it safe?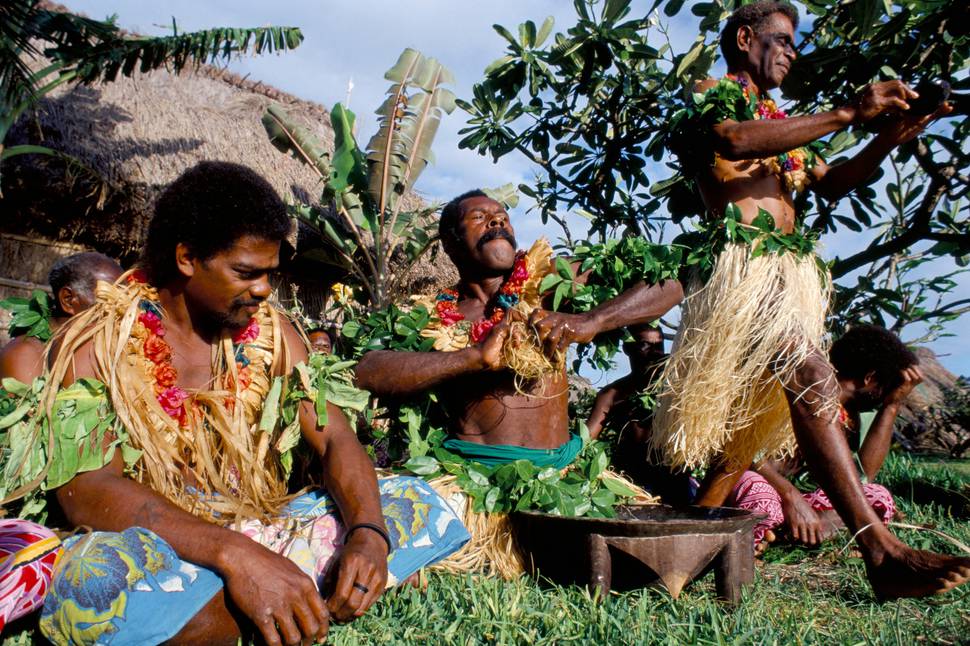 Consumed across the Pacific, Kava is made by crushing the stems of the root and mixing it with water. When the roots are crushed it releases a chemical known as "kavalacones", which cause its therapeutic effects, reports news.com.au.
According to the US National Library of Medicine, beneficial effects of kava include "relaxation, euphoria, anti-convulsion, neuroprotection, analgesia and attenuation of menopausal symptoms".
The effects vary depending on the quality of the plant and its form of consumption, but generally kava has been deemed a natural alternative medicine known to slow down the messages travelling between the brain and the body. For hundreds of years it has been used on South Pacific Islands in traditional medicine to help the central nervous system.
For generations kava has held a great traditional significance for residents of the Pacific, including Fiji, where it is used daily by some and on special events including weddings, marriages and funerals.
But the plant is not without its fair share of criticism.
In Australia, imports of the substance have been restricted since 2007 because the substance was being abused by indigenous communities after its introduction in 1982 by Pacific Islander missionaries as an alternative to alcohol. To this day, restrictions in Western Australia and the Northern Territory are still in place.
Last week, Prime Minister Scott Morrison announced it was launching a "kava pilot programme" which eases former limitations on importation.
During a trip to Fiji, Morrison announced Australia will double the amount of kava that can be imported for personal use from 2kg to 4kg by the end of 2019.
Many European countries banned kava because it was linked to liver damage, although a recent World Health Organisation report ruled out such a connection.
In 2016, in a review of the safety of traditional and recreational beverage consumption, the WHO concluded that "although there has been long and extensive use of kava beverage in communities of the South Pacific islands, there are only three published case reports of liver toxicity associated with consumption of kava beverage.
"There is little documented evidence of adverse health effects associated with traditional moderate levels of consumption of kava beverage, with only anecdotal reports of general symptoms of lethargy and headaches."
But it warned, "analysis … strongly suggests that scaly skin rash and weight loss are all caused by heavy kava beverage consumption; however, the reversibility of these effects suggests that these changes need not lead to longer term adverse health outcomes.
"Nausea, loss of appetite and indigestion also appear to be caused by heavy kava beverage consumption, even though the criteria for supporting causality are less strong in these cases.
"Clinical surveillance of Aboriginal people in Northern Australia using kava beverage for 20 years has not documented any cases of hepatic failure attributable to kava, despite clear evidence of excessive consumption."
Still, the popularity of kava seemingly continues to grow.
Export earnings out of Fiji in 2018 totalled approximately $30.7 million, the bulk heading to the US, New Zealand and Hawaii.