While a fascinator, ridiculous heels or extra-sparkly earrings are considered totally appropriate ways to accessorise a wedding outfit, tucking a Tupperware container of fruit under your arm and heading on into a ceremony is a little more unusual.
But a woman has been called out for just that after she allegedly brought a pack of prunes to snack on during a friend's nuptials in North Carolina.
Outed on Facebook group "That's It I'm Wedding Shaming", a fellow guest shared that she was appalled to see the vegan attendee carrying food around at the hen's party as well, claiming the woman's eating habits "caused problems the whole weekend".
She wrote in her post: "I went to a friend's Bach party in 2016. The maid of honour and the bride were roommates early in college and decided to invite their third roommate who none of the rest of us really knew but we figured the more the merrier.
She went on: "This chick caused problems the whole weekend. She's vegan, (no shame that's cool) but because of it she didn't want to pay the same price for food as everyone because she wasn't going to eat things like pizza, eggs for breakfast etc. I was cool with that."
But, she said her demeanour the entire weekend became difficult: "The whole weekend she moped around in the kitchen cooking her vegan food, in prep for whatever our next meal was that she wouldn't be participating in and food shaming us the whole time."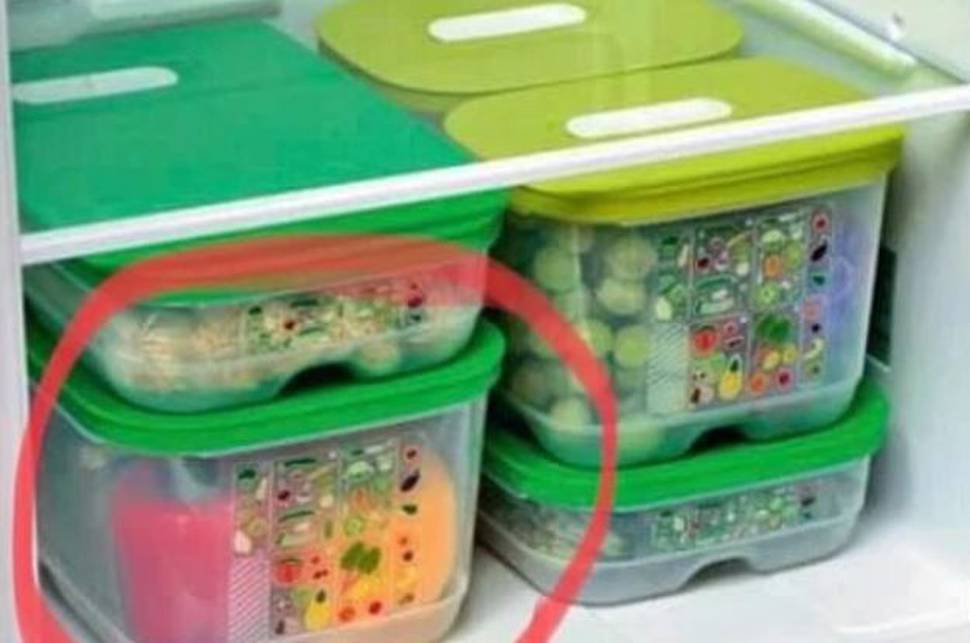 What's more, she claimed the bride-to-be had arranged vegan options especially but the woman was adamant she could only eat her own food and "carried the Tupperware everywhere she went."
Even when the group went to dinner, the bride chose a vegan-friendly restaurant. But the woman "insisted on lugging a huge Tupperware container of her special food out. This girl sat next to me at a 5 star place picking a few bites around from a 5 gallon container," she wrote.
And when the group went out to a club after dinner, the giant tub went along too.
On the wedding day, the bride had arranged a vegan meal for her guest. But she turned up to both the wedding and the rehearsal dinner with her Tupperware in hand.
Members of the Facebook group were divided over the woman's behaviour, however. Some said it was "rude" while others defended the vegan.
One commented: "Bringing outside food to a restaurant is tacky and unsanitary. That's all."
And a fellow vegan also berated the woman's behaviour, writing: "This is so extra. As a Vegan I can confidently say that bringing a protein bar and ordering a plain salad is much better than 5g Tupperware."
Otherwise were more forgiving. One person suggested it would have been okay if the woman had carted her food around in a more discreet manner.
"Maybe ask if you can bring your own food but ask if they could set it off to the side until it's time to eat.. I'd feel pretty awkward carrying around food unless I had it in a purse."
Others defended her, saying she should be left to eat what she wants, however she wants to eat it. And another suggested she may have been battling extreme food allergies.