Geoff Scott is feeding our desire for one-pan meals with a trio that I am finding irresistible. Don't be put off by the list of exotic ingredients in his steamed Chinese one-pot chicken. The flavours they impart are worth the trip to the Asian grocer and you will marvel at how you've made a meal even better than your favourite Chinese restaurant.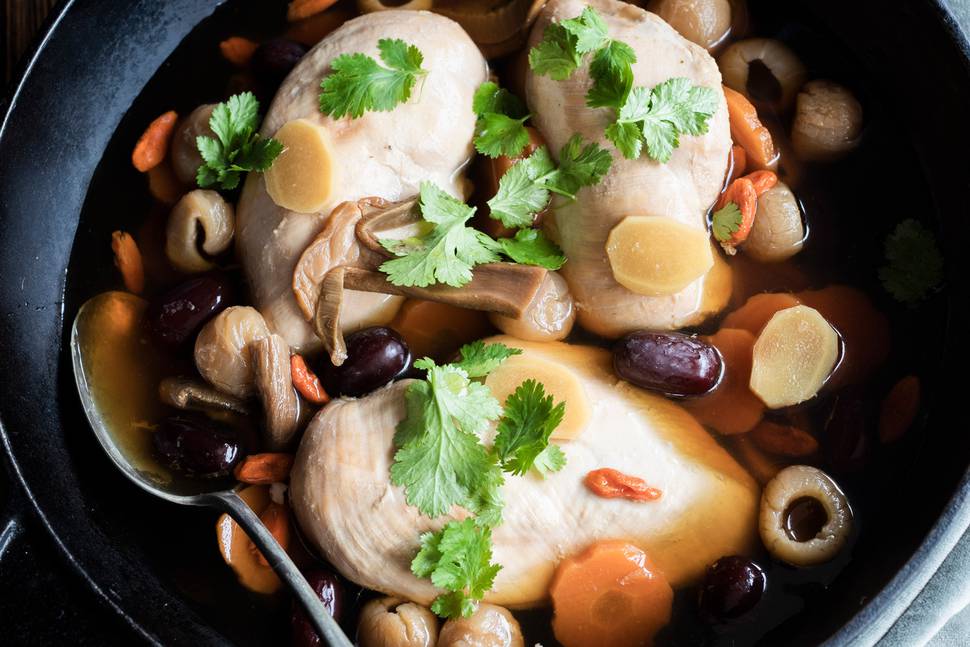 are the way to go if you are enjoying a slow start to the day, and then there's a meltingly tender
… absolutely perfect for the relaxed dinner with friends I am planning this Friday.
Our produce report has come over all broccoli and we have the low down from the fresh experts at New World on what's happening with those kumara prices. Ray McVinnie is making more of his winter veg in his latest Get the Idea column - I can recommend the slow-fried brussels sprouts with finely diced preserved lemon peel, pitted Kalamata olives, finely chopped garlic and a pinch of chilli flakes.
And, while you have the preserved lemon out, make a gremolata to serve with Kathy Paterson's broccoli soup.