Newlyweds Prince Harry and Meghan Markle are set to head to New Zealand later this year, but the Duchess of Sussex fell in love with the country well before she met her prince.
Markle hired a campervan, on the advice of fellow Suits star Gabriel Macht, and spent 10 days touring the South Island with a friend before renting a holiday home and relaxing for four days on Waiheke Island in 2015.
Markle shared details of her trip on her lifestyle website The Tig under a post titled "My love letter to all things Kiwi", which was deactivated early last year after she began dating Harry.
In the blog, she talked about feeling a "gravitational pull towards what is said to be one of the most beautiful countries in the world" and spoke of its stunning lakes, welcoming wine country, glaciers, forests, farmland and beaches.
"New Zealand is undoubtedly spectacular," she added.
Markle started her campervan trip in Queenstown where she instantly recognised the "kindness and beauty of the land".
"I didn't even know it was a verb," the Duchess joked to Conde Nast Traveller about the activity "camper vanning".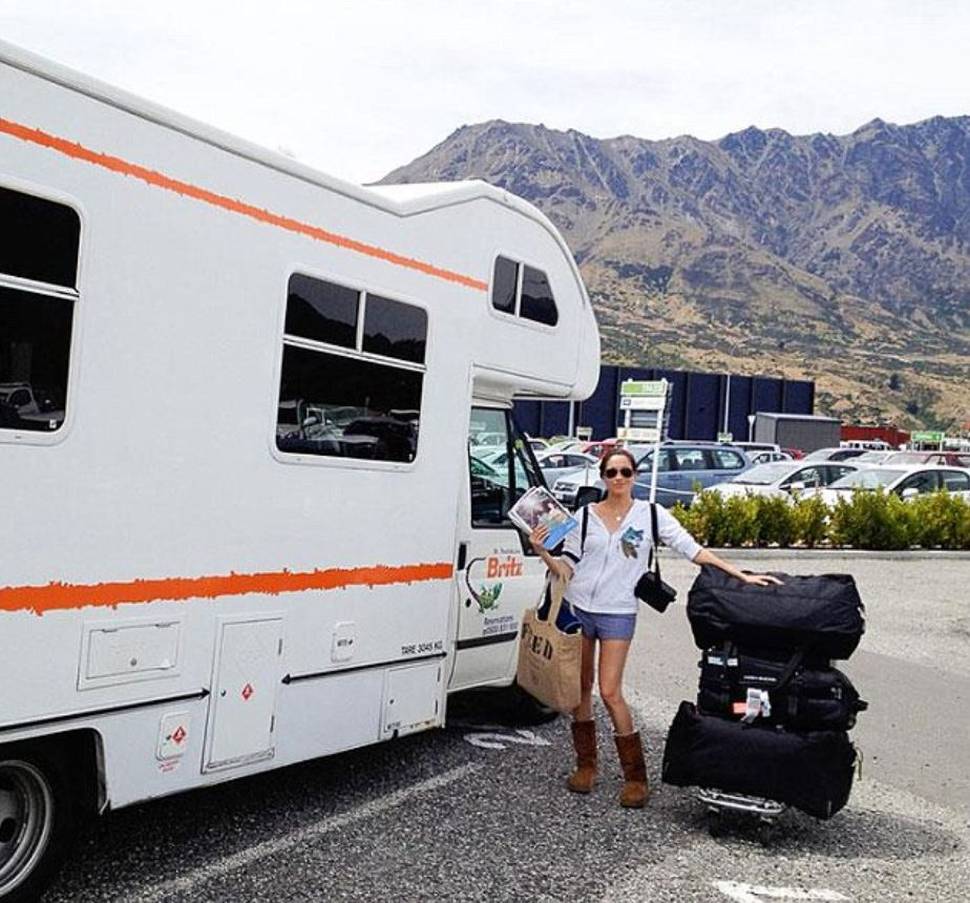 "I was told to let go of my impressions of RV culture in the US, that it was a totally different thing in New Zealand," Markle said.
She then became acquainted with some of Queenstown's popular dining spots including standout restaurants Botswana Butchery, Vudu Restaurant and Larder.
From there she went fly fishing, to a theatre performance in Wanaka, hiked Franz Josef glacier and snapped photos of seals before tasting wine in Marlborough and enjoying large green-lipped mussels.
Near the end of her South Island leg she whale-watched in Kaikoura before feasting on cassoulet and indulging in more wine.
Markle also shared a photo of herself enjoying fish and chips alongside the quintessential southern beer, Speight's.
"After ten days in a camper van, you may want to end your trip with something a bit more spacious (as I did)," Meghan told Conde Nast Traveller.
And so, she then ditched the camper van and took a ferry to Waiheke Island where she rented a bach and dined at Mudbrick Winery, sipping on Sauvignon Blanc and enjoying the sunset.
The 2018 Royal tour, however, is sure to be a quite different affair.