A woman who was left in thousands of dollars of debt after attending 20 weddings in the past four years has been criticised by viewers of UK talk show This Morning.
Georgina Childs, 30, claims she was forced to move back in with her parents in Woodford, Essex, estimating each ceremony set her back her $530 once the cost of the travel, accommodation and a gift are taken into account.
But, speaking on This Morning on Monday, the PR account manager said she wouldn't stop attending weddings because it's a "social faux pas" to turn down an invite, reports the Daily Mail.
After revealing she had spent $17,700 on weddings in the past four years, including eight in which she was bridesmaid, and was left in $4,000 in debt, she was branded a "fool" by viewers of the ITV show.
Georgina said today: "Initially there's that exciting feeling. It's always nice to be invited to a wedding but the when you start to look into the finer details where you need to travel to, the accommodation you need to book, the gift lists all of that it is a bit of a gulp as you realise quite how much you're going to spend."
Despite her debts, she says she won't stop attending her friend's weddings.
She continued: "Some people say I should start turning down invites for once removed type friends or someone I'm not as close to but it's easy to say that, it's not that easy to turn down a wedding invite.
"I think that's almost seen as a bit of a social faux pas. It is an honour to receive an invite so to turn it down it could be seen as offensive."
In November last year, the PR manager was at the point where she was $1570 into her overdraft and had $3,055 outstanding on her credit card.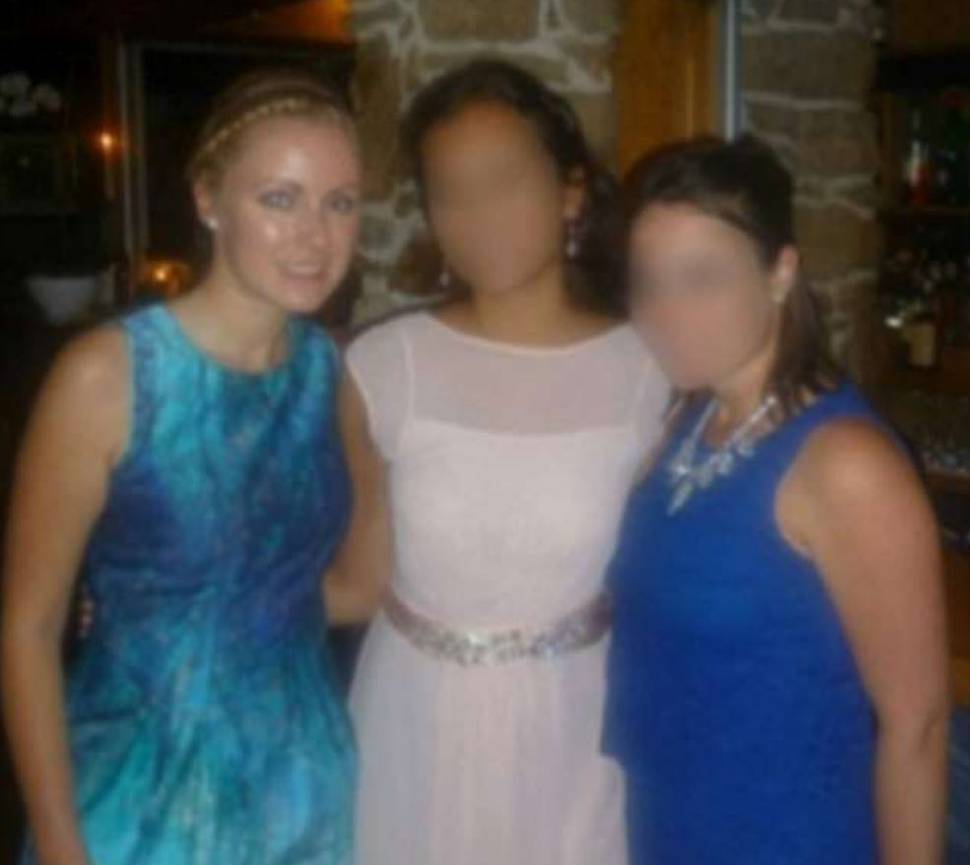 She has since moved out of London and back in with her parents to try and cut her monthly outgoings.
Georgina said she also tries to save money by opting for Airbnb accommodation instead of plush hotels, and recycling the same wedding outfits for more than one ceremony.
However some of the costs are simply unavoidable.
However, viewers slammed her actions, criticising her for ending up in debt just to attend weddings.
One tweeted: "Is this woman for real on This Morning? Say bloody no! Using attending weddings as excuse for being in debt!"
"So you got into debt and now blaming it on friends weddings.. take some responsibility and realise it was your own doing," another posted.
A third said: "If you can't afford it, then just don't go! It's that simple! She doesn't want to be rude by declining an invite but she's on national tv blaming her friends for her own recklessness and debt problems."
As the wedding invites kept stacking up, Georgina said she began putting the costs of hotels and drinks on her credit card but struggled to pay the debt off.
Undeterred, she started adding even more to her credit bill, putting train tickets and even flights on her card.
Also adding to the costs was being asked to be a bridesmaid seven times, where she would often foot the bill for hen dos and hotel costs near the venue.
She continued: "When you get the invite you want to book the accommodation because you want to be near the church or the venue or you want to be in the same accommodation as your friends and make the most of the weekend but you haven't necessarily budget for an accommodation bill of that month of that year.
"It's easier to put that on a credit card and then things mount up. You end up booking train travel as many people don't travel in a convenient place you might be traveling to the other end of the country by train."
One of the weddings Georgina attended was in Tuscany in Italy, which cost a grand total of $1570 once she'd paid for flights, a hotel, food and drink and a gift.
On a three-day trip for a wedding in Spain she spent $1182, the same she was paying for rent.
She used 12 days of annual leave, and admits she can't remember the last trip she went abroad that wasn't for a wedding.