New columnist Anna Reeve is a mum, model, blogger and insta-famous. In her new monthly
column for indulge she will be sharing reflections on her new life in the Bay, having recently moved to Mount Maunganui with husband Jay Reeve and 4-year-old twins Hunter and Oscar
When you meet someone new, you always introduce yourself, right?
No one likes standing awkwardly as part of a conversation when they have no idea who they are talking to, especially a personal conversation.
Being a new columnist for indulge, where I will cover all things, big, small and personal, I think it's best my first column is an introduction of me to you.
I'm Anna Reeve, I'm 31 and was born and raised in Auckland.
Yip, I'm one of those people who have decided Bay of Plenty living, or specifically for me, Mount Maunganui, was the way to go, and packed my family and moved here six months ago.
I'm not a total newbie though, I married a "Mountie" as he likes to call himself.
Jay moved to the Mount from Te Puna when he was about 15 and loves his home. In fact he only ever left to move to Auckland begrudgingly as MTV offered him a job being their VJ, and after turning them down a few times he said yes.
Because as a 22-year-old dude you're crazy to try to turn MTV down, right? It's funny as he said he hated Auckland and everyone in it. Little did he know he would spend 10 years there and marry one.
Jay and I have been married for five years now and soon after that we fell pregnant through IVF to identical twin boys.
Jay has rubbish swimmers (told you I would get personal) and I have endometriosis, so that's why a couple in their 20s has to go through it.
Fun fact, IVF isn't the reason we had twins — we only put one embryo back and that little bugger decided to split on us.
I have an actual photo of "them" when they were essentially one person as an embryo. How bizarre is that?
I ended up documenting my life and the twins on social media and eventually started my blog, www.AnnaReeve.co.nz, because it felt like a natural progression for me.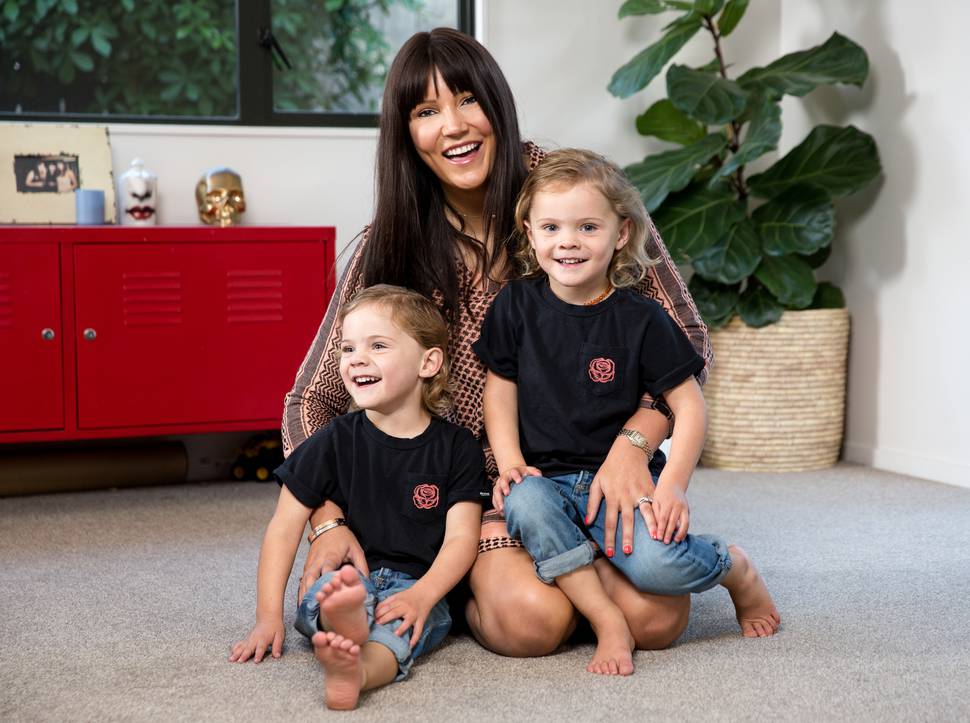 I grew up in the fashion industry, firstly modelling, then presenting on television, so I guess I feel like my life has always been documented for public consumption in one way or another. Jay is an open book too, being on TV then radio for so many years.
There isn't much we don't share, really.
The twins are more commonly known as the Nuggets. They entered the world prematurely and we had a pretty rough start to parenthood.
The first year was very hard on us all, the boys were always in pain and screaming due to severe reflux and colic, and I battled mentally with post-natal depression and anxiety and found it tough to bond with my gorgeous boys. It was all those moments and the loneliness I felt going through them, not understanding my feelings and seeing anyone talk about it, that really made me want to share in our journey with others.
So that has kind of led me to where I am today, sitting here writing my first column for you in my new home. I'm a mum but that's not "who" I am, so it won't be all mummy chat.
It was nice to meet you. Till next time.