Derived from the lunar calendar, Chinese New Year celebrations last for 23 days so you have plenty of time to serve Ray's banquet and you'll want to, because all five dishes are easy to make and lip-smackingly good.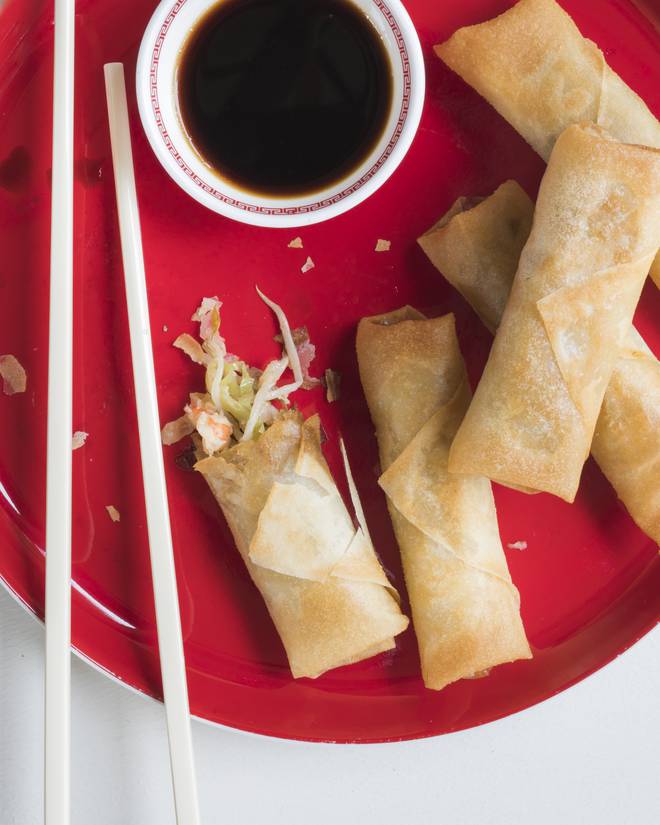 Start with pork spring rolls,
followed by Singapore New Year raw fish salad, sticky hoisin chicken wings and chilled cucumber noodles
ends this celebration and would make sweet little I Love Yous to gift on Valentine's Day. I am thinking I will combine the two and serve this Chinese meal on the 14th.
The colour red has strong associations with Chinese New Year and love, so you may like to introduce some watermelon into the festivities with Megan May's watermelon and strawberry slushy and watermelon and cucumber salad.
My Valentine will be dining on sesame seed-crusted Thai fish cakes because the way to this man's heart has always been through fried potato ... in any way, shape or form.
For dinner tonight? Grab a packet of Taylor Farms Greek Chopped Salad, feta, cucumber and pita bread from the supermarket for Greek salad pita nachos.
Also in Bite this week
Produce report is all basil and passionfruit, Peter Gordon is all about the yacon and Louise Thompson continues the Set Your 2018 On Fire series.