The topless woman who was groped at Rhythm and Vines claims she has received death threats since the incident and that there is a "hate" campaign trying to have her deported from New Zealand.
Madeline Anello-Kitzmiller, 20, whose breasts were covered in glitter when a man grabbed her from behind at the festival in Gisborne, said people have even launched a campaign to have her deported.
Footage from the festival showed Madeline and her friend Kiri-Ann Hatfield following the man before repeatedly punching him.
Initially, Madeline uploaded a defiant video blog on Facebook saying she will go topless again as her breasts are "not sex toys".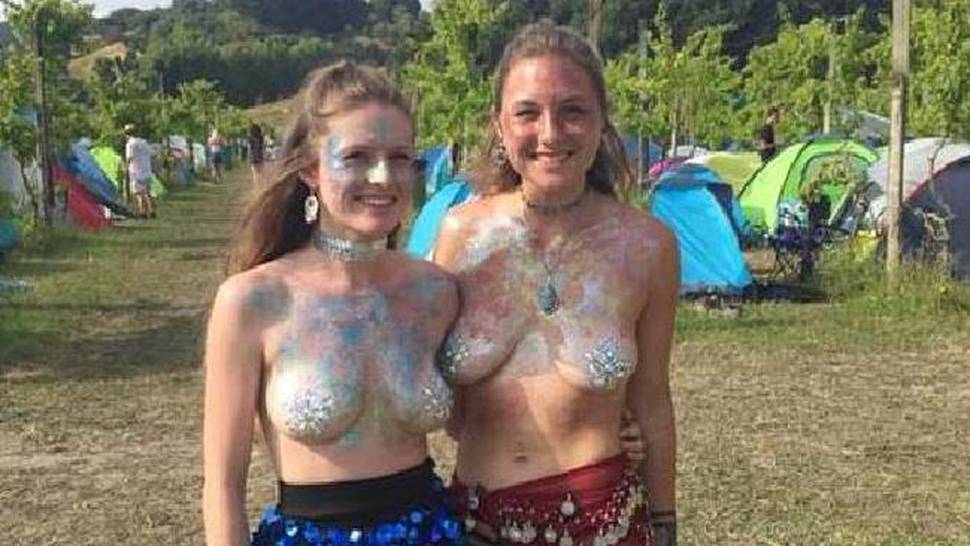 But speaking to TVNZ, she says she is struggling to make sense of the "disgusting" amount of people who insist she deserved to be violated.
"People have taken the time out of their day to message me saying that I'm disgusting, that I should be ashamed of myself," she said.
She also said some people are trying to get her deported from New Zealand.
"Somebody claimed to start a petition that already had 900 signatures to get me deported," she said.
According to the woman, the abuse started before the footage of her retaliating to her attacker was even shared online.
The woman at the centre of the viral video storm has hit out in an impassioned Facebook speech
During the festival, Madeline said some shouted at her, calling her a "s**t" and said she was "disgusting".
She also says she was abused by both male and female festival-goers the day before the incident, when she was wearing a T-shirt.
A glittery march for consent took place in Auckland on Sunday, with chants of "yes means yes" in response to sexual assault and groping at music festivals.