Address:
70 Jervois Rd, Ponsonby
Phone:
(09) 376 2049
Book online
with Restaurant Hub
Cost:
We spent: $234 for two.
Rating out of 10:
Food: 9 Service: 9 Value: 8 Ambience: 9
The neighbours were searing chops. I could smell the fat and the spatter. I imagined the salty, juicy first bite of expertly grilled meat. I cancelled plans to open a can and called the Jervois Steak House and Saloon.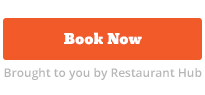 A week out from Christmas, and the place was packed. End-of-year get-togethers, carnivorous couples, packs of men with loosened ties and loosened wallets — those steaks start at $40 and finish at $160.
Pick your cut, and listen closely to your waitperson who will explain that Taupo beef eye fillet on the bone ($53 for 370g) is lean enough to be served very rare, but the Wakanui scotch fillet ($49 for $350g) needs more heat to melt the fat and infuse the flavour.
It was my first time at this Auckland institution. The attention to steak is impressive. Order the wagyu, sourced variously from Japan, Australia and locally, and a raw slab will be presented for inspection.
I asked about this when I paid. Apparently, the restaurant likes to ensure customers are cognisant of just how much marbling there is in this beef that, at the highest end of the menu, costs more than a cheap flight to Sydney.
How does it taste? I don't know. It was 6pm and we had our table for only two hours — expensive food demands a sense of occasion and, possibly, a nice dress. I was wearing a nice T-shirt from The Warehouse.
In fact, no one was judging. The menus are leather-bound and there are hot towels on demand, but our waitperson declared every decision I made as "perfect" and, when I wavered on onion rings, he said: "They're on the pad. Once they're on the pad, you can't take them off." He was like a parking warden, but more rewarding.
We were seated upstairs in super-comfortable and solid seats with a great view of a lifesize drawing of a cow and all its respective cuts. You could come here for fish (the couple at the next table did) or tomato risotto, but you'd be semiotically off-point.
We started as we intended to go on, with the cow. Smoked bone marrow ($21) is, perhaps, a dish best left for winter dining, when its rich fatty flavours will better connect with your inner neanderthal. Tonight, it was too much for me — though I loved the fried parsley that came with it.
A beetroot gnocchi with brown butter and sage ($23) was heavy atop a bland housemade ricotta. I was searching for intrigue but so far, so safe.
And that, perhaps, is the point. Because when the eye fillet and the scotch arrive, perfectly cooked, and served on plain white platters twice the size of my head, I'm in awe. There is beauty (and bravery) in this austerity.
Jervois has taken the "do one thing well" adage and turned it into a dinner I'd come back for again and again. Foraged essence of artisanal amaranth, et cetera, might be trendy but sometimes what you crave is a steak.
All the cuts come with red wine jus — a calligraphic swish of intense flavour that renders extra sauce unnecessary, but you might as well dip those $8 crispy, breaded onion rings into something, and that might as well be truffle horseradish chipotle bearnaise and also spinach and gorgonzola, because apparently my excess knows no bounds.
It was a mistake to bill the potatoes as "whipped" when they were really just mashed (and a bit gluggy), though they did give me another vehicle for all that sauce. Greens? Beans, of course.
So there we were. Meat, spuds and vege. Do one thing, do it very well, and you won't even need dessert.