The start of a new school year is an expensive time, so some Bay of Plenty schools are keeping it cheap so parents feel less of a bite financially.
Mount Maunganui Intermediate is one of the schools being savvy in order to help families pay for school essentials.
The school uses two different uniform providers to ensure prices stay competitive.
"We've deliberately gone with two companies so that one company doesn't have the monopoly so that keeps the cost down," Mount Maunganui principal Lisa Morresey said.
The school also runs a uniform donation programme. Parents can donate second hand uniforms at the end of the year and these are then laundered by the parent support group.
"Some are sold. Then we keep a whole lot of uniforms that we give away to the families that need support," Morresey said.
"The money that we raise from the uniform sale we use to give books to kids that don't have those and also support cost of school camp."
An automatic payment option was also available for parents, which Morresey said could be really helpful for parents who were unable to pay for things outright.
Otumoetai mum Kirsten Wilton said it was an expensive time of year getting her two children ready for the new school year, especially as they got older.
There were new uniforms, shoes and stationery to buy and even school trips to pay for, Wilton said.
Last year her 13-year-old daughter Isabella started at Otumoetai College and her son Adam, 12, started at Otumoetai Intermediate which meant buying two new full sets of uniforms.
"You can pay between $200-$400 for uniforms per child," she said.
Wilton said these costs happened every year and were "just life."
She said certain things could be done to ease the financial costs.
"I started paying off my daughter's school trip last year, working a little bit extra and trying to cut back on day-to-day things," Wilton said.
Arataki School principal Shelley Blakey said she was aware of how difficult it could be for parents financially and the school tried hard to keep costs down.
"Stationery ranges from between $22 to $33, the younger kids' are less expensive than the older kids' packs."
"We try and do trips that don't cost but nowadays with buses and the Health and Safety Act things can get quite expensive," Blakey said.
Former Merivale School principal and Tauranga Labour MP Jan Tinetti said Merivale tried to keep uniform costs down.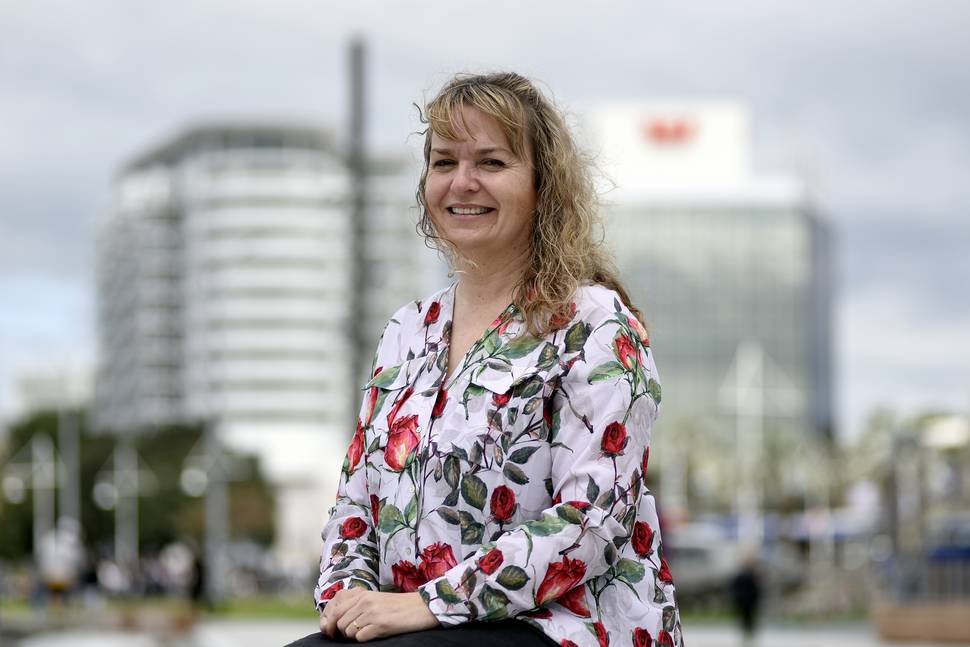 "We didn't put any emblems on any of our uniforms, so you could buy a polo shirt - Postie Plus had them for $3 and it became affordable. When it came to it, people didn't notice the monogram - they noticed all the kids in the same colour," Tinetti said.
Tinetti said the costs of schooling was something the country needed to be looked at.
"I've got huge concerns about the affordability of education, it's meant to be a free education system in this country and at the moment we've got parents who are subsidising it at a great level and it's just not acceptable," Tinetti said.
She said she planned to keep the issue at the forefront of discussion now she was in Parliament.
"The Government are looking at how we can subsidise schools that don't charge donations for example and give them $100 per pupil. That's not going to happen immediately but that's something that we do have in the pipeline."
KidsCan chief executive Julie Chapman said the organisation was supporting 68 schools in the Bay of Plenty region, with two more on the waiting list.

"One of the things that is really heartbreaking at the back to school time of year is it really puts a huge amount of pressure on families and that's when we see just how bad that level of material hardship actually is," Chapman said.
"We hear stories of parents who are going hungry themselves to try and meet back to school costs but for a lot of families there just isn't enough to make ends meet."
The Tauranga Budgeting Advisory Service manager Dianne Bruin said the service had not yet received an influx of parents grappling with back to school costs but that would come in the next 10 days or so.
"At the moment we've just got the fallout from Christmas, people dealing with debt and that sort of thing, but we do get lots of families dealing with school costs," Bruin said.
Bruin's advice for parents struggling with back to school costs and other financial trouble is; come along and do a budget.
"If we work with people that are in hardship, often the other creditors if they know they're working with us, they'll let them drip feed the payments," Bruin said.
"We don't want children at home without school uniforms, we'd rather they be at school, we can also go to other services to get assistance for them as long as they're working with us," Bruin said.