Meghan Markle's estranged sister has hit back at Prince Harry's claim that the royals are the family the actress 'never had'.
Harry told Radio 4 listeners his fiancee had a 'fantastic' Christmas at Sandringham in Norfolk, and that his family 'loved having' the 36-year-old Suits star.
However, Miss Markle's half-sister Samantha has lashed out at the 33-year-old royal's comments and said loved ones 'always' supported her growing up and that she was 'too busy' for them, according to the Daily Mail.
Read more:
• Harry reveals all: First royal Christmas with Meghan
• Prince Charles' touching tribute to Harry
Samantha, who is related to the actress through their father Thomas, fumed on Twitter: "Actually she [Meghan] has a large family who were always there with her and for her.
"Our household was very normal and when dad and Doria divorced, we all made it so it was like she had two houses.
"No one was estranged, she was just too busy.
"Meg's family (our family) is complete with sister, brother, aunts, uncles, cousins, and the glue of our family, our amazing completely self-sacrificing father. She always had this family... Marrying merely extends it.
"She has a large family. She always did. Our dad is amazing and completely self sacrificing. We made it so that she had two houses. How fun it was!"
Samantha's comments came after Prince Harry revealed how he and his fiancee enjoyed festive period, as he guest-edited the Today programme.
He explained how the couple stayed with the Duke and Duchess of Cambridge, who live in Anmer Hall in Norfolk, while visiting the Queen at nearby Sandringham.
Harry said: "The family loved having her there.
"There's always that family part of Christmas (where) there's always that work element there as well, and I think together we had an amazing time.
"We had great fun staying with my brother and sister-in-law and running round with the kids. Christmas was fantastic."
Presenter Sarah Montague asked the prince if there were any family traditions that had to be explained to Miss Markle and he replied: "Oh plenty, I think we've got one of the biggest families that I know of, and every family is complex as well.
"No look, she's done an absolutely amazing job. She's getting in there and it's the family I suppose that she's never had."
Miss Markle's mother Doria Ragland, 61, and father Thomas Markle Sr, 73, divorced in 1987 and Mr Markle Sr has still not met his daughter's fiance.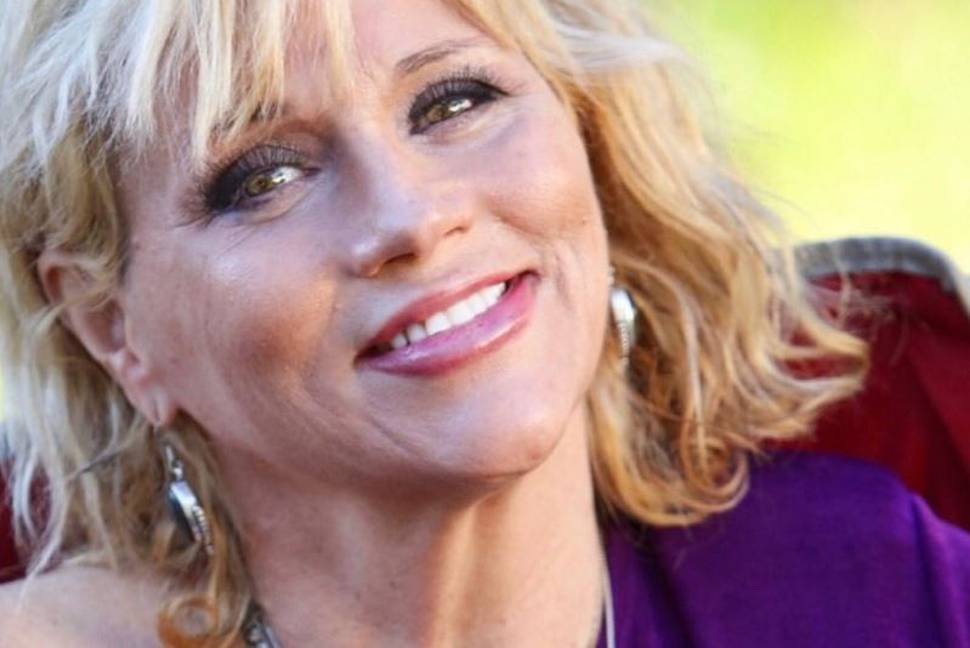 But her half-sister has revealed her elusive father will want to walk her down the aisle next year and her nephew will reportedly 'gatecrash' the ceremony if he isn't invited.
Samantha - who describes herself as a writer, a mental health counsellor and a 'blabbermouth' - has a murky relationship with her half sister.
Based in Florida, she is 17 years older than Miss Markle and has been an outspoken critic of her since news of her relationship with Harry broke.
In interviews she has described Miss Markle as a 'shallow social climber' and claimed she shunned her family since making it in Hollywood.
"The royal family would be appalled by what she's done to her own family," Samantha said.
She also claimed Miss Markle had barely spoken to her since she was diagnosed with Multiple Sclerosis nearly a decade ago.
Samantha is also rumoured to be writing a 'slamming tell-all' book, called The Diary of Princess Pushy's Sister, leading to accusations that she is cashing in.
However, the mother-of-two has defended the title and claimed she has always looked out for her younger sister.
"The title is a mockery of the media," she told the Daily Mail.
"It wasn't me who called Meg 'pushy', it was the tabloid newspapers. She is not pushy. The book isn't going to be negative — it's a warm, witty, honouring book — unfortunately, the negative sing-song has gone round the world."
Despite her recent tweets, Samantha previously alleged Miss Markle suffered racism from her brothers and sisters.
Older members of the Markle family, she claimed, were opposed to the relationship between her father Thomas, who is white, and Miss Markle's mother, Doria, who is black.
And when baby Meghan was born, they were distinctly unimpressed.
"There were a couple of family members from older generations who were not evolved and made pretty horrible comments when my sister was born," Samantha said.
"There was certainly the use of the 'N word', which I hate.
"You are talking about people who were raised in an environment where this kind of bigotry was the norm. But the rest of our house was colour-blind — her childhood was magical. We made it fun for her."
Samantha, who was told the news of her sister's engagement by a friend who had read about in a magazine, claimed there had been no falling out with Miss Markle.
However, previously her words have been less than kind about the actress or her expected future brother-in-law.
She once pointed out that Meghan, whose first husband had reddish hair, "had a soft spot for gingers".
Samantha has since disputed this.
She told the Mail: "I may have said that our father has auburn hair, so perhaps that is her type, but I was not disrespectful."
She added: "I feel awful," she says. "I'm sure I made some comments that could have been put in a different way."
Unable to work due to her MS, Samantha has suffered financially, as did her father after his career as an award-winning TV lighting director ended.
Both were declared bankrupt and Samantha challenged her sister on her lack of financial support.
"We did have a conversation once. I felt she should help my dad when he was having a hard time. But maybe he wouldn't have wanted her help.
"People have said: 'You are being stupid. She could call you and be more supportive', but I can't demand or presume to know what she could squeeze in.
"But I was honest about my feelings. I felt that we had drifted apart. In retrospect, when I search my heart, maybe she just got very busy.
"These things happen in families. And when you are in a high-profile family, these situations are brought into big, dramatic focus."