Address:
311 Parnell Rd, Parnell
Phone:
(09) 300 6454
Book online
with Restaurant Hub
Rating out of 10:
Food: 7.5 Service: 6 Value: 8 Ambience: 7
We spent:
$260 for four
We were five minutes early and our guests were five minutes late. In that 10-minute window we twice declined an offer to place our order.
When I asked for serving spoons for our shared mains, the waiter placed four on the beef, four on the pork, etc.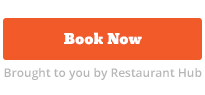 Meanwhile, at the other end of the table, a small installation was emerging. Every glass, plate and piece of cutlery we had used remained for almost the duration; a sculptural testament to pigginess.
Asian Ruby needs to sort these service kinks because they detract from some very good food.
Take, for example, the boat fish ($24). The terakihi had been marinated with galangal, lemongrass, turmeric and dill. The outside was yellow, and the inside pink. At first I feared it was uncooked, but it broke away in succulent, semi-cured flakes that transformed my opinion of a fish I frequently find too dry and (bear with me) fishy.
Located in The Old Quarter of Parnell, Asian Ruby is an authentic Vietnamese restaurant and bar. Did you read that sentence twice? I had to when I saw it on the restaurant's website.
Parnell is quite old. Ngati Whatua battled for it in approximately 1750; Pakeha colonists staked a claim in 1841 — but the oldest thing I saw on our visit was a payphone. This is hardly Hanoi where (to quote directly from one tour company) "the pulse of life has been beating for nearly 2000 years".
Our guests had arrived. It was time to peruse the large and dubiously grammared menu. I ordered a $14 Imperial Kiss "sublimed" by sake and can confirm this was a fine and very reasonably priced misuse of a past participle. A "bloody nicky" ($14) billed as a tamarillo-spiked bloody mary was not quite as successful. Tree tomato plus regular tomato was, perhaps, a tomato too far.
We immersed ourselves in a plate of soft, slippery, fresh rice noodle rolls, served warm and stuffed with mushroom and potato ($9). These are considerably more delicious than they sound, plus they were cut into nine portions — far easier to share than the ubiquitous pork, prawn and peanut (x3) rice paper version.
You get to Asian Ruby down a steep and wonky set of brick stairs. The main dining room decor includes a model boat, a rickshaw and a flat-screen television broadcasting the kitchen's best efforts — book a table in the pretty back courtyard (and skip the next paragraph) if you'd prefer not to know what's coming next.
The plating is heavy on bamboo basketry. The almond prawns (big, fried) arrived in a faux mini fish and chip basket. The $33 "dancing" beef was more melty-waltz than seared-quickstep and it was served (inexplicably) on mashed potatoes. It all had a certain je ne sais quoi, which sounds romantic and exotic but literally means "I do not know what".
Asian Ruby is a strange beast. Not hip or high-end, nor cheap and cheerful, it struck me as a good place for groups and, if I lived locally, I'd definitely revisit. It's a something-for-everyone place and I feel I did Canvas readers a disservice by not sampling "duck romantic salad". Next time.
Fresh, leafy greens featured throughout, but the best salad we had was deliberate. Steamed chicken, fennel and cucumber had been sublimed (new favourite word) by a sweet-sour dressing and puffy, crunchy crackers. It was my favourite plate of the night and it looked like it should have cost far more than $17.
Pork belly? Crispy, then soft. Honey, then marmalade. It delivered in stages and we probably should have ordered an extra ($22), because everybody wanted seconds.
What we liked was the thoughtful differentiation between each dish — smoky heat and spice in the beef, sweet pork (amplified by chunks of kumara), and an almost earthy tang to the fish. A bowl of pickled vegetables (ridiculously good value at $2.50) was both sharp and musty and cleared the palate throughout.
We shared two $10 desserts — a sticky rice pudding (gummy and fruity) and a coffee panna cotta (rich and tasty but zero chance of passing any reality television "wobble" test). We paid our bill and were halfway up the street when we heard the yelling. About two-thirds of the way into our evening, our waitperson had changed, our plates were cleared, and now this man was running behind us with a forgotten bag. How much difference can one person make? At least two points on a service score.