Turning 50 is the nexus between still-quite-young and bloody-hell-I'm-not; 50 is the tipping point, the start of the slippery slope. It's the age you'll never think you'll be, until you are.
But while it's tempting to see it as some kind of way-station on the path to the rest home, there's increasing evidence that contrary to popular belief, life begins at 50.
Consider, if you will, Robin Wright.
Thirty years ago, when in her 20s, Wright was cheesing her way through small-screen drama on Santa Barbara.
Her biggest claim to fame was being (according to Wikipedia) "the favourite Kelly of the audience" — her character Kelly Capwell was played by three different actors while the soap was on air.
Zap along to 2017 and she was the multi-award actor for Netflix show House of Cards and appeared in perhaps moviedom's most eagerly awaited sequels, Blade Runner 2049. She's 51.
Kyle McLachlan, Bryan Cranston, Robert Downey Jr ... there's an impressive roll call of Hollywood types who've had a new lease on life once they knocked off the big five-oh.
Kiwi director Niki Caro has also joined their ranks.
The Whale Rider director turned 50 this year, and she's hot property in LA. She directed this year's hit The Zookeeper's Wife (starring Jessica Chastain) and has just been shoulder tapped for the Disney live-action version of Mulan.
Older musicians are also making waves — LCD Soundsystem's James Murphy (the world's oldest hipster) resurrected his cooler-than-thou dance-rock act late last year when he was 47. And Sixto Rodriguez (aka Sugarman) only found international acclaim after the documentary Searching for Sugarman was released in 2012 when he was 70.
For anyone staring down the barrel of 50, it's all rather heartening.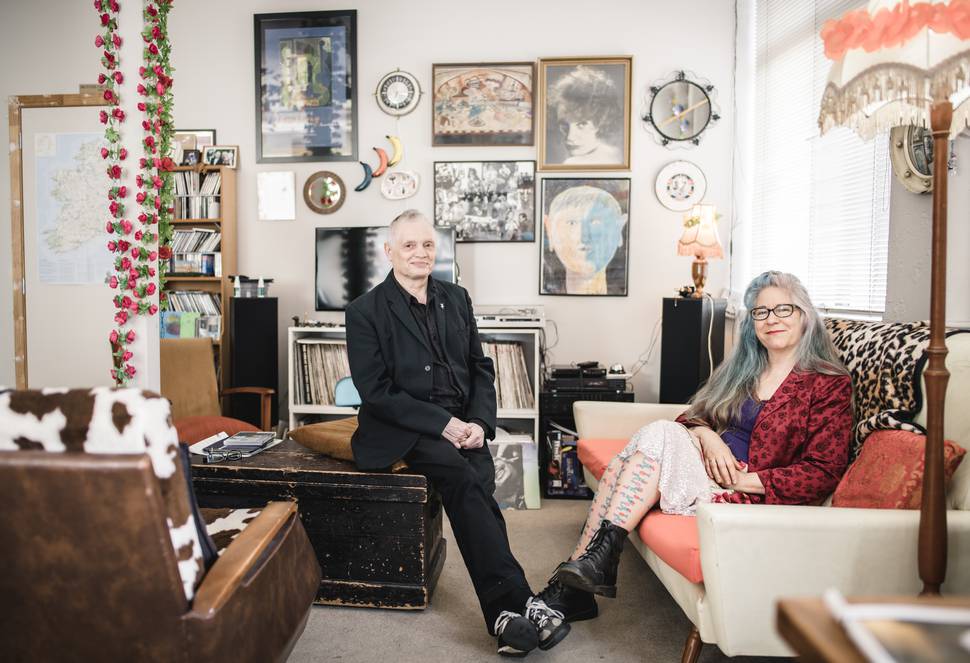 Happiness second time round
But it's not just stars that are shining brighter once they topple half a ton, it's regular folk as well.
Alice Shopland (52) is the founder of vegan food suppliers Angel Food, and her husband Colin Woods (55) is a musician. Both of them are rocking their 50s.
Having been a painfully self-conscious child and teenager and young adult, I am now comfortable with who I am.

SHARE THIS QUOTE:
"My business, which I started in my early 40s, is turning into something significant. My husband and I have a ridiculously loving, supportive and fun relationship. My sons have grown into excellent adults, and I'm Grandma Alice to a gorgeous little boy," says Shopland.
She says another amazing thing about being in her 50s is finally accepting herself.
"Having been a painfully self-conscious child and teenager and young adult, I am now comfortable with who I am," she says.
Shopland and Woods married in 2014. Both had been married before, and have found true happiness the second time around.
"I found someone who is a genuine soulmate," says Woods.
"My life now is so much better with a person who understands and supports me in my weird sound art adventures — and I'm happy to say that I think I support and encourage her endeavours with equal enthusiasm."
Woods says that as well as finding love, he has also been able to pursue his lifelong passion in his 50s.
"I worked as a medical scientist in hospital pathology labs for 30 years, and it was a factor in me developing mental health issues," he says.
"With the support of Alice I was able to pursue my real passion and go back to university to study music. Even though it meant a major cut to my income, I have no regrets."
In psychological terms, Shopland and Woods are doing everything right.
Developmental psychologist Erik Erikson developed a theory of psychosocial stages through which mentally healthy individual pass from birth to adulthood.
In this theory, happiness at the ages of 40-64 is achieved through generativity — a concern for the future that is satisfied through meaningful work, caring for others, and creating a legacy. If this sense of meaning is developed, this period of adulthood can be a time of genuine happiness.
Another key to happiness in your 50s (according to Erikson's psychosocial analysis) is doing work that helps other people.
Bill Gates began his philanthropic work in his mid-40s. The now 52-year-old said in a Reddit Ask Me Anything session that this, rather than the acquisition of wealth in earlier life, has been a key to happiness.
"It is nice to feel like you made a difference," he says.
Embracing the years
Penny Cassie is also living the dream at 50. The kindergarten teacher from Auckland spent her late 40s dreading the half-century mark, but is now living in Vietnam with a new husband and having the time of her life.
"I turned 50 on a Tuesday this year, married the love of my life on the Saturday and the boom hasn't stopped getting better," she says.
She and her husband left New Zealand for Saigon in June this year after she was offered a teaching job there, and feels like she's 20 again.
"My life is seriously amazing and I wouldn't change a thing. I am having the time of my life and I love every day. I have my wonderful friend and partner to share this with, which makes it even better."
Whether you're running an ethical food company, travelling the world or finding love, it seems that many others share this 50's joie de vivre.
A recent Gallup poll of 340,000 Americans revealed that the happiness quotient started to rise significantly once folks turned 50.
The happiest age, according to the poll, is 85.
So rather than fearing age, maybe it's time to embrace it? Woods embraced his 50s by writing a piece of music entitled 53 for University of Auckland's Lilburn Composition competition. It won joint first place.
"My advice to people heading into their 50s is to look forward to it. It's a good time to reassess your life goals. Take stock, and don't be afraid to change direction because hopefully you still have a good while left to follow your heart."
Cassie has similar words of wisdom for those on the brink of the half century.
"Live life to the full, be positive and take changes!"