Through most of the Queen and Prince Philip's 70-year marriage, rumours of his alleged affairs have been rife.
Even now, people wonder how he could have left his wife and two young children - Charles and Anne - for a jaunt round far-flung outposts of the Commonwealth in late 1956, the Daily Mail reports.
It lasted more than four months, and there was gossip about wild parties. Did it have any foundation? The jury is out, but it hardly seems credible that anything untoward could have taken place without the knowledge of at least some of the royal yacht Britannia's crew of 220 men and 20 officers.
The following year, a London-based correspondent for the Baltimore Sun claimed that rumours abounded of Philip's interest in an unnamed woman, whom he allegedly met regularly in a society photographer's apartment in the West End. 'Report Queen, Duke in Rift Over Party Girl' ran the headline.
Gossip was further fuelled by the fact that the Prince's private secretary Mike Parker had chosen this moment to tender his resignation. This was taken as a sign that he had to go because he'd been leading Philip astray. In fact, Parker felt he had to resign because his wife had just filed for divorce. According to him, "The Duke was incandescent [about the reports]. He was very, very angry. And deeply hurt."
In a break from the rule that the Palace never comments on rumour, the Queen authorised her press secretary to announce: "It is quite untrue that there is any rift between the Queen and the Duke."
Some people wondered if the unnamed party girl referred to in the Baltimore Sun was Pat Kirkwood, a beautiful musical comedy star.
Rumours about her having an affair with Philip had surfaced as early as 1948, when Princess Elizabeth was pregnant with Prince Charles. Pat, then the highest-paid star on the London stage, was the girlfriend of society photographer Baron Nahum - a member of the Thursday Club in Soho, which Philip regularly attended for a boys' night out.
So what is known about her association with the Prince? Years later, Pat said that one evening, after she'd performed in the musical Starlight Roof at the London Hippodrome, Baron had taken Philip and an equerry to her dressing room.
The foursome then went out to dinner at Les Ambassadeurs Club in Hamilton Place, run by a Polish ex-wrestler. Afterwards, they carried on - at Philip's request - to the Milroy Club for some music and dancing. According to Pat, the Prince wouldn't let her sit down, dancing with her to whatever the band played. They stayed out until dawn and had scrambled eggs at Baron's flat.
Pat insisted that the only time she'd ever met the Prince again was at theatrical command performances.
After she died in 2007, her fourth husband Peter Knight announced that, at her request, he'd one day give 'correspondence' between Pat and the Duke of Edinburgh' to Philip's official biographer. It would prove that there was no illicit relationship, he said.
This didn't explain, however, why Pat and the Prince were corresponding with each other at all.
Another woman with whom the Prince has been romantically linked is Hélène Cordet, formerly Helene Foufounis. They became friends as children when they spent holidays together at her parents' villa in Le Touquet, France.
Helene, who became the hostess of the BBC variety show Café Continental, had two children while separated from her first husband, but refused to reveal who their father was. So when Philip elected to become godfather to both, some assumed that it must be him.
Despite this, Helene allowed the paternity of her children to remain a mystery - though one of her sons has flatly denied that the Prince is his father.
The rumour mill has kept on grinding, even alleging he had a relationship with Sarah Ferguson's mother, Susan Barrantes. His alleged indiscretions include: the Countess of Westmorland, wife of the Queen's Master of the Horse; the novelist Daphne du Maurier, who was married to 'Boy' Browning, former Comptroller of the Royal Household; the actresses Merle Oberon and Anna Massey; the TV personality Katie Boyle; the Duchess of Abercorn, wife of the Lord Steward of the Royal Household; his cousin, Princess Alexandra; and his carriage-driving companion Lady Brabourne (now Lady Mountbatten).
The satirical magazine Private Eye even linked Prince Philip with Stephen Ward, the society osteopath at the centre of the Profumo affair, which rocked the Conservative government in 1963.
Ward, also a member of the Thursday Club, was notorious for throwing wild parties at which 'The Man in the Mask' served drinks wearing only a skimpy apron. Private Eye took to referring to Prince Philip as 'The Naked Waiter'.
There is no evidence that this is true, just as there is no convincing evidence to support any of the other allegations.
Of all Prince Philip's respected biographers, only Sarah Bradford is adamant that Philip has had affairs.
"There is no doubt in my mind at all," she told author Gyles Brandreth in 2004. "The Duke of Edinburgh has had affairs - yes, full-blown affairs and more than one.
"Not with Pat Kirkwood or Merle Oberon or any of those people . . . All that was nonsense, complete nonsense. I don't think there was ever anything in any of that. But he has affairs. And the Queen accepts it. I think she thinks that's how men are.
"He's never been one for chasing actresses. His interest is quite different. The women he goes for are always younger than him, usually beautiful and highly aristocratic . . . Philip and Sacha Abercorn certainly had an affair. Without a doubt."
The Duchess of Abercorn has denied this.
Prince Philip's own response to all the gossip was to tell a reporter in 1992: "Have you ever stopped to think that, for the past 40 years, I have never moved anywhere without a policeman accompanying me? So how the hell could I get away with anything like that?"
What is not in doubt is that he's always enjoyed the company of pretty women, preferably years younger than he is.
I have seen him gliding around the dance floor at the Royal Yacht Squadron Ball during Cowes week with Penny Romsey, the wife of Lord Brabourne. Neither of them gave a damn who saw them or what anyone might say. And I noticed that Philip, an excellent dancer, was completely in rhythm with the beautiful Penny.
He's undoubtedly close to her. In 1996, at the height of what was dubbed 'the war of the Waleses', a snooping radio ham taped a mobile phone call made by Philip to a 'plummy-voiced' woman, in which they discussed the bitter battle between Charles and Diana.
The plummy voice turned out to be Penny's. But, at one point in the conversation, she handed the phone over to her husband, thus rather destroying any illusion of a clandestine affair.
Since 1975, when she was first introduced to Prince Charles, Penny has been popular with the Royal Family.
But it is her lively mind, as well as her beauty, that's turned this former meat-trader's daughter into a central figure at the heart of royal life. She's often at Windsor Castle at weekends, and tells both Philip and the Queen about what's going on in the outside world.
As a man who has an eye for a pretty woman but easily gets bored, the Prince finds her company irresistible. He's taught her the rudiments of carriage driving, and more recently he's found another reason for them to spend time together - painting in watercolours.
How the Queen feels about it all, we will never know.
Philip has always liked to flirt and make suggestive remarks, and she is the first to make jokes about his lascivious nature.
Equally, she'd never let on if she'd been hurt by rumours of her husband's supposed dalliances.
Quite possibly, she may even have resorted to her usual trick of burying her head in the sand and pretending nothing was happening.
It's lucky for Philip that the Queen has what many would consider an old-fashioned view of marriage. In her early 30s, she remarked: "There's nothing worse than to fence a man in and stop him from doing what he wants."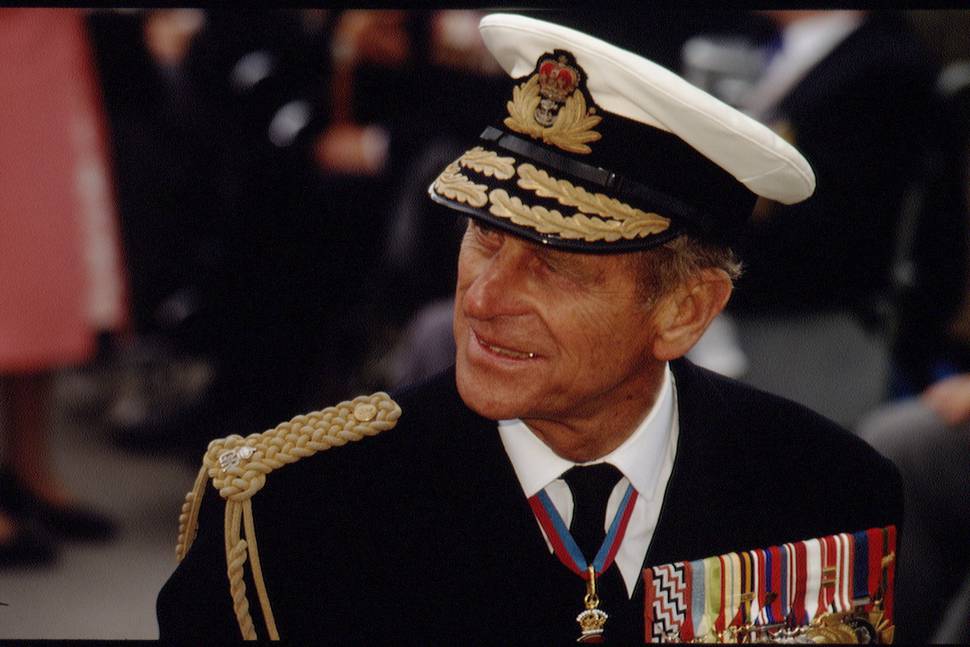 'You couldn't invite the Hun to a Royal wedding so soon after the war'
There was never any question of Prince Philip's four sisters being invited to his wedding to Princess Elizabeth. King George decided their connection to Nazi Germany was still too shaming.
All four had married German aristocrats in the Thirties. Worse, two of Philip's brothers-in-law had been active in the Nazi party, and had ended up joining the elite ranks of Hitler's SS and SA (the paramilitary wing of the Nazi party.).
"So soon after the war, you couldn't have 'the Hun'," recalled Philip's cousin Lady Pamela Hicks.
"I think Philip understood, but the sisters certainly didn't. For years afterwards, they'd say: 'Why weren't we allowed to come to your wedding?' They weren't exactly Stormtroopers."
It wasn't until 2006 that Prince Philip broke a 60-year public silence about his family's Nazi ties. Like many Germans, he explained, his family had found much to admire in Hitler's early attempts to restore Germany's power and prestige.
"There was a great improvement in things like trains running on time and building," Philip explained. "There was a sense of hope after the depressing chaos of the Weimar Republic.
"I can understand people latching onto something or somebody who appeared to be appealing to their patriotism and trying to get things going. You can understand how attractive it was."
He stressed, however, that he was never 'conscious' of anyone in the family expressing anti-Semitic views.
Whether they did or not, Philip's mother, Princess Alice - whose father Prince Louis of Battenberg (later anglicised to Mountbatten) was German - actually risked her life to save persecuted Jews in Athens during the war.
For her actions, she was awarded Israel's highest award for a foreigner.
In 1994, Philip and his sister, Sophie, went to Jerusalem to receive the award post-humously on behalf of their late mother.
The prince himself never had any Nazi sympathies. One of the greatest influences in his life was Dr Kurt Hahn, a German Jew who helped found Germany's Salem school - then one of the finest in Europe.
Philip was sent there at 12 at the behest of his sister, Theodora, but he lasted less than a year.
First, he got into trouble for mocking the Nazi salute, and then - when the Hitler Youth began to infiltrate the school - Theodora agreed that he should return to England.
Meanwhile, Dr Hahn was running foul of the Nazis, who couldn't allow a Jew to educate the youth of Germany. He was arrested and imprisoned, but influential people from all over Europe, including British Prime Minister Ramsay MacDonald, petitioned Hitler to set him free.
As a result, Hahn was allowed to emigrate to Britain, where he established a new school in Scotland - called Gordonstoun - which Philip joined in the autumn term of 1934.
Apart from his brief German schooling and visits to his sisters, Philip spent hardly any of his childhood in Germany.
And while he may have German blood in his veins, so, too, do the Windsors - who changed their name from Saxe-Coburg-Gotha in 1917, during World War I.
Indeed, the Royal Family still retain the German custom - introduced by Prince Albert - of opening their presents on Christmas Eve rather than Christmas morning.
• Adapted by Corinna Honan from My Husband And I: The Inside Story Of 70 Years Of Royal Marriage, by Ingrid Seward.