Address:
8 George St, Parnell
Phone:
(09) 600 1333
Book online
with Restaurant Hub
Cost:
Entrees $14-$26; mains $20-$38; sides $7-$12; desserts $15.
The Vietnamese taught the French a trick about filled rolls. France was the colonial power in Indochina for almost a century and left its mark in the good coffee and good bread. But in Saigon, they took the baguette and ham that Parisians call jambon-beurre and made magic. The banh mi is a sandwich supreme, usually featuring pork belly and pork-liver pate, with crunchy fresh greens including carrot, cucumber and coriander leaf.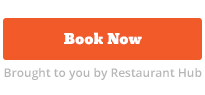 At Next Door Bistro, chef Bryan McGruer, who has run kitchens both good (The Grill, Jervois Steak House) and otherwise (Nomad), has deconstructed the banh mi. "Deconstructed" is a word that usually makes me flinch - McGruer's "Caesar basket", which I ate at Nomad when it first opened, was probably the silliest single dish I have ever eaten - but the Flavours of Banh Mi, which he does here, is bloody marvellous.
It's the sandwich without the bread, made with belly of those black Spanish pigs that yield the jamon iberico you get in good tapas places - the elite feed on acorns in their latter days. The meat is densely flavourful, full of silky fat that doesn't taste a bit greasy, cut with the astringency of pickled vegetables and topped with a big glob of pate - of chicken, not pork, liver, I think. It's the most arresting treatment I can remember of a cut that has become something of a restaurant cliche.
Next Door Bistro is so named because it's the work of the people behind the adjacent Foundation on George. That is where a surly waitress recently charged me the price of a whole pot of tea when I asked for an extra teabag to make the one she had already delivered slightly stronger than weasel's piss. (Why is it that cafes can make 12 kinds of coffee, but a decent cuppa is quite beyond them?).
Anyway, this was the home for years of the reliably excellent TriBeCa, the tony and pricey restaurant that was the dining room of people from the leafy suburbs who would not risk travelling west of Queen St. They've pulled out the big rug that used to absorb the sound of noisier diners' braying laughter and replaced the plush seats with sleeker ones, but it otherwise looks much the same.
In accordance with the bistro name, the prices have come down, too. Only one entree breaks the $20 barrier and that has crayfish tail in it; most mains are around $30.
That crayfish tail came with sensationally rich tortellini of prawn and shiitake mushrooms, lapped with a buttery, ginger sauce that was so good I almost forgave them for leaving an "i" out of "shiitake" on the menu. Another entree, called "beetroot textures", despite using a word I dislike almost as much as "deconstructed" really delivered what it promised, including a gorgonzola cream and a puffed balsamic flake that looked like road tar and crunched like a shrimp chip.
If there was anything worth criticising - apart from the fact that we waited a long time to be offered a dessert menu - it was that the sole vegetarian main, semolina gnocchi with trimmings of asparagus, peas and mushroom, seemed slightly dismissive of the diner who doesn't eat meat. Given the inventiveness that had gone into that beetroot entree, it seemed a failure of imagination. But those desserts - they call it pudding, which is great - made for a fine last note: tiramisu with profiteroles, and pav that was, indeed, better than my mum's, as they promised it would be.
This is a smart, not-very-casual bistro that's well worth risking a trip east of Queen St to try.