Address:
194 Jervois Rd, Herne Bay
Ph:
(09) 378 7811
Cost:
Appetisers $12-$16; salads $19.50; mains $28-$32; desserts $10.50-$14.50
Book online
Stars are the bane of a reviewer's life, I tell you. For a start, some people see counting them as a substitute for reading. I was once bailed up by an acquaintance, irate that my five-star recommendation for a film called Russian Ark had made him waste $15: "The entire bloody film was shot in a bloody museum in bloody St Petersburg!" he boomed. This was a matter the review had traversed at some length, though without the sweary bits, but he had not read the words; he just saw the stars.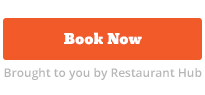 And what do you do when a place has great service, but is arctically cold or plays the music too loud? What if two dishes are to die for and two are so bad I would rather die than eat them again? The only way I cope with the imponderable numerical challenge this presents is to write my way out of it and hope somebody will stop stargazing long enough to read. Here goes:
Our dinner at The Halcyon was like the proverbial curate's egg; parts of it were excellent. The restaurant, a subsidiary of Ponsonby Rd Bistro, occupies the two adjoining rooms at the top of Wanganui Ave that were home for as long as I can remember to Andiamo. It takes its name from the Greek word for kingfisher (the connection between that and "halcyon days" is a long but interesting story if you want to look it up).
I was prepared to detest the makeover because the pictures I'd seen made it look garish and candy-coloured but it's really nice, warm and welcoming, creating a light that you feel like you could sink into.
The menu is heavy on bar snacks (smoked fish pate; hummus; fried calamari) and emphasises comfort food over inventiveness (sides include a mac'n'cheese'n'brussel sprouts and duck-fat spuds): there's even a section of the menu called "Comfort", though it includes only pork schnitzel and a "chef's special", a phrase that, to seasoned diners, means "keep moving".
We started with a creamy-smooth soup of lentils and mushrooms, a combination so winning I was astonished I had never come across it before. Indian spices lent a sort of sunlit dusky glow to the taste of the best soup I've had this winter.
Fried halloumi was marvellous, too - having spent, I fancy, a moment under the grill, which made it deliciously gooey - and grace notes of honey, almond and thyme made it sing. Rillettes (like a coarse pate) of duck came on a plate liberally festooned with pickled accompaniments, including red endive and good gherkins.
Then everything turned sour. I should have warned the Professor not to order a fish main, since it was in the "grilled" section (you get a choice of harissa or salsa verde) and it was flounder.
Treating fish as a grill item is suspect at best but treating the most delicate and sweetest of flatfish that way is bloody idiotic. It arrived mauled with great transverse gashes, and charred so badly the skin - one of the great joys of flounder - looked like a medical emergency and the flesh was irredeemably tainted. My "comfort" schnitzel had been deep-fried until the coating looked like tar and the meat, meant to be juicy and slightly pink, was the colour of shoe leather and almost as chewy.
Dispirited, we shared a bread-and-butter pudding which I thought not too bad though the Professor, a connoisseur of that dish, sniffed that it lacked "bite", whatever that is.

All I can say is that the meal was part one-star and part four-star so two-and-a-half seems like a fair thing.