We're celebrating our fifth birthday with dumplings. Not traditional party fare, but dumplings are fun - you can even get your guests to help wrap them or, as the organised host, you can have them prepared well in advance for a steady progression of steamer baskets onto the table or to pass around the room as finger food.
There's also cake. Ray McVinnie is making it okay to buy or make a very simple cake and tart it up - mostly with booze! You can, of course, substitute booze with fruit juice or syrups but I will definitely be soaking my prunes in PX before filling my chocolate cake with them.
Oh, yummy.
Yummy too are our slow-cooker recipes. Beef smoore is our winning recipe, but we also loved the flavours in this hamonado, and the simplicity of chicken with lentils and spinach and this seafood risotto taught us that the pressure cooker makes an exceptionally good risotto. They are a lovely way to see out the slow-cooking season and ease in to detox season which Mikki Williden is setting us up for.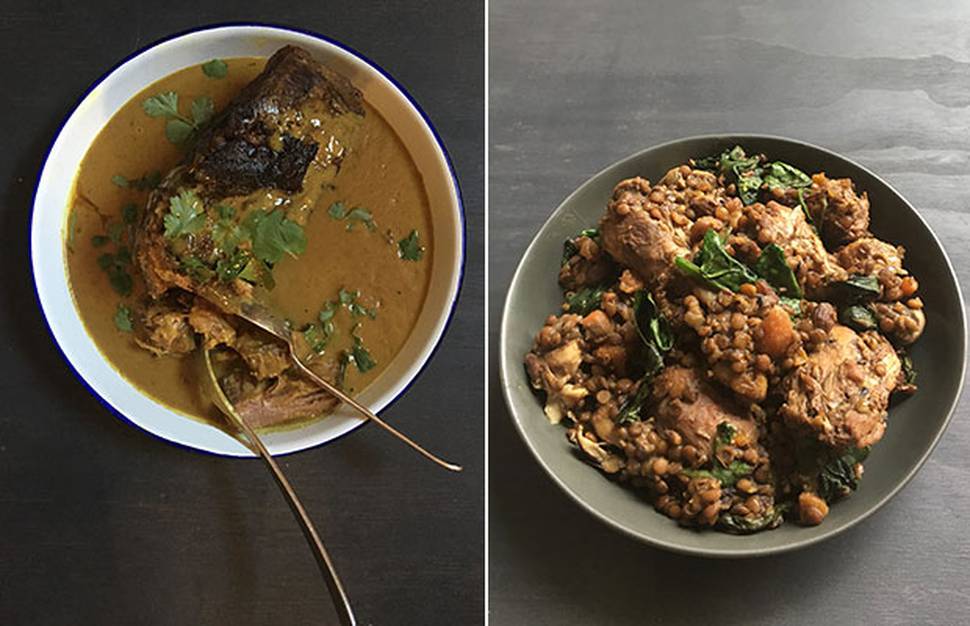 From the sea in Croatia, Peter Gordon has inspired me to cook more fish heads, but it's a simple smoked bacon hock salad for dinner tonight and Nadia Lim's eggplant curry laksa with kelp noodles and Asian greens tomorrow. As part of Little Bird Organics' plant-based challenge, this dish is on The Unbakery menu until September 8.