Address:
166 Jervois Rd, Herne Bay
Phone:
(09) 376 5597
We spent:
$224.80 for three
Rating out of 10:
Food: 9 Service: 9 Value: 9 Ambience: 9
Book online
with Restaurant Hub
It was the Coco Chanel of soups. The Cate Blanchett of soups. A soup to render all other soups dull dinner party guests alongside its silken, creamy, amazingness.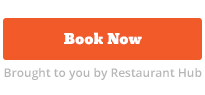 "It's basically cheese in a bowl," said the waitperson who was being paid to deliver, not deify. But then she softened. "And it's so good."
To recap: I really liked the parmesan soup. It was $18 a bowl and it was poured, tableside, from a perfect little matte black Steiner Ceramic jug, on to a tablespoon of corn kernels and finely cubed carrot that added just enough texture to emphasise the impossible elegance of the soup-proper.
My dining companions were envious, but they had not fared too badly. To my right, a very rich and succulent pig's head terrine cradled tender, flash-fried calamari ($20). We'd also ordered the special, which was black pudding with a fried egg ($18). I was expecting something petite and quail-like from the latter, but it was full-sized, with a frilly edge and a melting middle that oozed on to a crumbly and carefully spiced blood sausage. Paris Butter has recently opened for weekend brunches and you will find this evening special on the morning menu as "boudin noir" - highly recommended.
Last year, as executive-chef-about-town Nick Honeyman prepared to open the first restaurant he could properly call his own, in the space that used to be Vinnies by Geoff Scott, he told the Herald's Viva magazine that French cooking techniques were more important to him than ingredients. That although customers could expect a French offering, it would be "a little bit lighter, fresh and vibrant".
I'm not totally buying that. The lightest dish on the current menu (excluding a kale and lemon salad) appears to be gravlax salmon "waldorf" and even that comes with creme fraiche. The framed view from our gorgeous, teal-blue banquette seat was an enormous tarte tartin. Two of our three mains selection were accompanied by fries. Let's be honest. Nobody goes to a place called "Paris Butter" to eat kale.
Our mains were classic bistro fare and mostly really well executed. My first forkful of confit chicken leg cassoulet ($32, co-starring lentils, cannellini beans, raspberry vinaigrette and a saffron rouille) was very dry, but it got better as I got closer to the bone. Moreish, but, as it all mushed together on the plate, a bit of a one-trick pony on the palette.
My favourite main was a $33 black pepper-sauced steak, in which the "steak" was two slabs of gelatinous, superbly cooked beef cheek. "Melt in the mouth" is now the most overused phrase on television (see MKR, MasterChef, et al), but this dish was, well, melt in the mouth. And it came with fries. Paris Butter does a traditional sirloin steak frites ($39), but get the au poivre version and the dollar savings will almost cover a side serve of what must have been the last of the season's tomatoes on the most delectable whipped feta base ($8).
Our final dish of the night was an insanely over-the-top beef tartare ($34). Chunky cubes of high-quality, well-seasoned raw steak were wallpapered with large slices of chicken liver parfait, that performed the fatty binding duties usually left to a raw egg yolk. Ridiculously good, but also, ridiculously rich.
There is a theory that French women stay slim by eating just three meals a day. Every dish we ate at Paris Butter would sorely stretch that thesis. We couldn't fit dessert and I couldn't face food again until 2pm the next day. Don't think of this as a negative. Think of this as brilliant value for money (and one less mediocre office lunch).