A notorious food reviewer has delivered one of the funniest and most scathing takedowns of a ridiculously overpriced French restaurant.
British journalist Jay Rayner is known as "Acid Rayner" in the UK because of his sour demeanour and he certainly lived up to his reputation in his review of the Paris restaurant Le Cinq, reports news.com.au
The restaurant is located in the Four Seasons hotel, has three Michelin stars and a rating of 4.5 stars on Trip Advisor. It's rated eighth among the restaurants in Paris.
Diners pay through the nose for the privilege of eating in its high-ceiling dining room, which Rayner describes as "the scene of the crime" where thick carpets "muffle the screams".
In his review for The Observer, Rayner said he decided to visit Le Cinq because he was sick of people complaining about how expensive eating out was.
"I imagined it less as review, and more as an observational piece, full of moments of joy and bliss, of the sort only stupid amounts of cash can buy," he said.
Little did he know that he would have "by far the worst restaurant experience I have endured in my 18 years in this job", in terms of value for money and expectation.
To set the scene, Rayner notes that the restaurant's starters and mains are about the same price and cost between $70 to $200 for a single plate of food.
A menu listing the astronomical prices is delivered to Rayner but his female companion is given a menu without prices. Yes, it's that sort of place.
Rayner does attempt to compliment some aspects of the meal, a "compelling flaky brioche" and a tart filled with whipped chicken liver mousse.
But the gloves well and truly come off after that.
Rayner describes a canape that consists of a transparent ball on a spoon, as looking like a "Barbie-sized silicone breast implant", which releases stale air when eaten.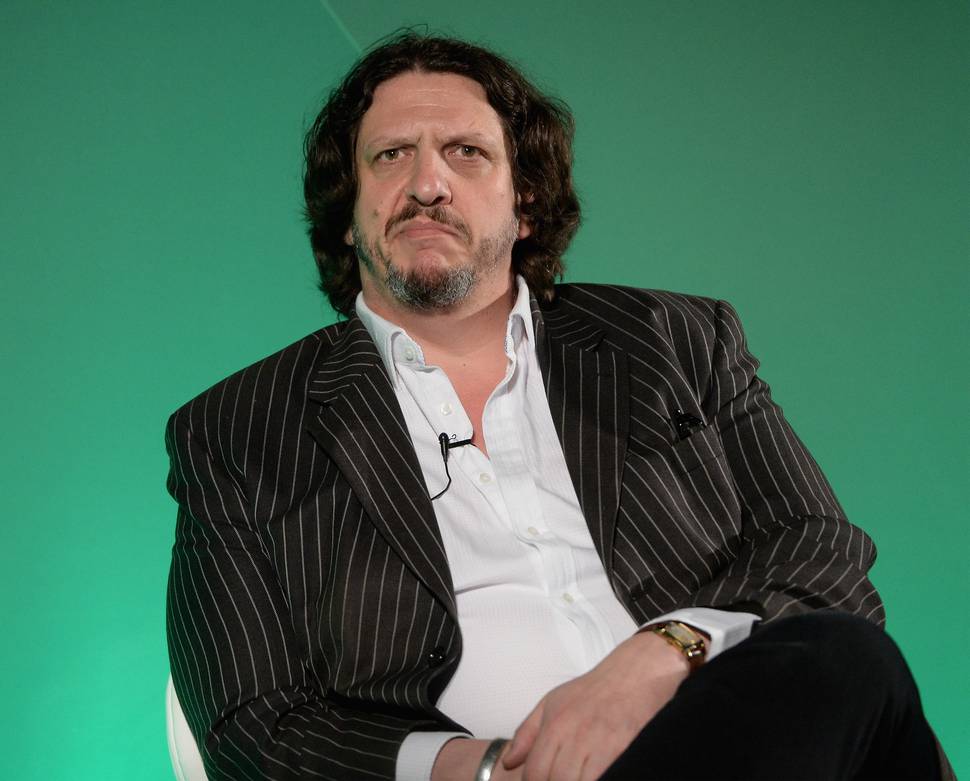 His companion is even more brutal.
"It's like eating a condom that's been left lying about in a dusty greengrocer's," she reportedly says.
Another amuse-bouche filled with passionfruit and watercress puree is so bitter, "my lips purse, like a cat's arse that's brushed against nettles".
Rayner's medium-cooked pigeon is served so pink "it just might fly again given a few volts".
The disappointments continue with frozen mousse cigars wrapped in tuile which has an elastic flap of mild skin draped over it, that's "like something that's fallen off a burns victim".
The cheesecake with frozen parsley powder is so bad it's taken off the bill.
And the cost of this monstrous meal reaches almost $850, which includes a glass of champagne and two glasses of wine each for two people.
But perhaps the most compelling aspect of Rayner's review was his photos of the food. As he points out, the restaurant insisted on providing its own publicity shots of the food to go with the review rather than letting a photographer to take new shots for The Observer.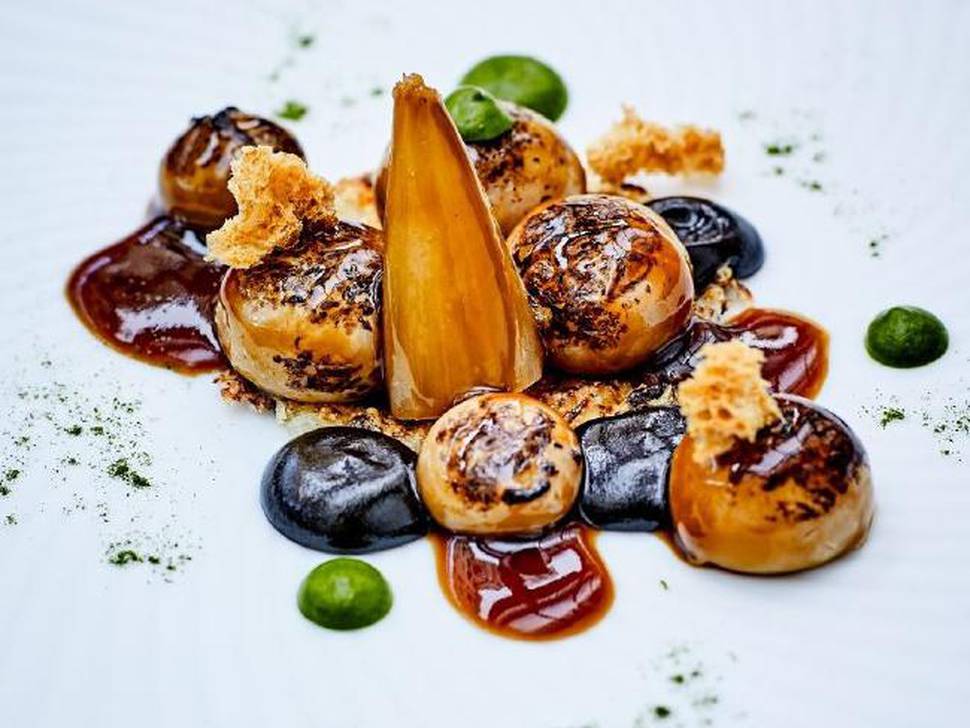 These photos show a gratinated onion starter as a golden and beautiful arrangement, starkly different Rayner's description of it being "mostly black, like nightmares". However, Rayner's own pictures tell a different story.
Rayner includes many other less-than-appetising photos of the dishes taken using his iPhone 7 on his blog.
The pictures say it all.
The brutally honest review has skewered the polished pretentiousness of French fine dining, with many applauding it as the "funniest, bitchiest food review" in a long time.
Jay Rayner recently spoke to Canvas magazine about his upcoming visit to New Zealand next month for the Auckland Writers Festival on May 19.