Dining In
• Pork Bao
Bao is having a moment. And now you can make these heavenly, flavourful pillows at home! Hoisin, ginger and five-spiced pork has got us drooling. So stay in this weekend and create these little pockets of magic. The effort you put in will definitely be worth it, trust us.
See the full recipe over on viva.co.nz.
Jess from Jess' Underground Kitchen shares her Healthier Swedish Meatball recipe with us. Healthier does not necessarily mean healthy but the absence of any dairy doesn't mean it's not dreamily creamy, the perfect accompaniment to fresh fettucine. These Swedish meatballs are jam-packed with spices smothered in sauce to create the perfect rainy day comfort dinner.
See the recipe over on viva.co.nz.
Dining Out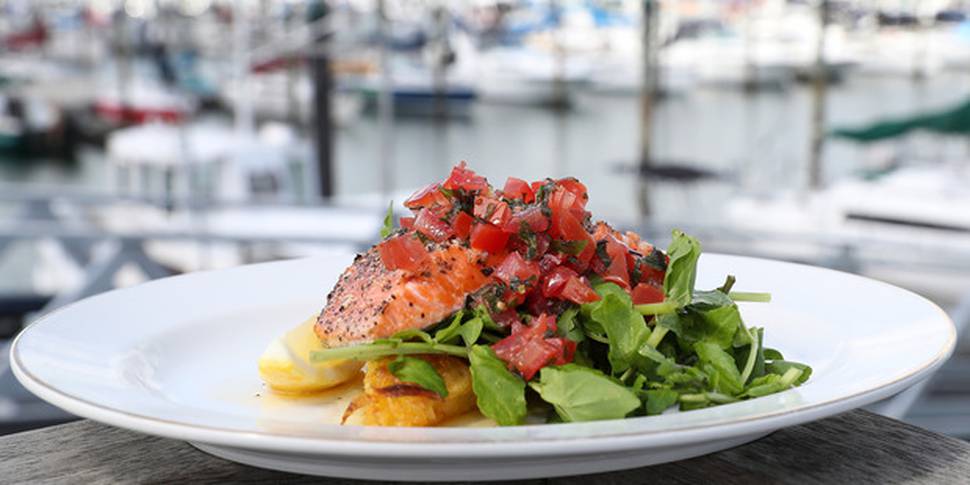 Buoy is the place that dreams are made of. The food sounds dreamy: wholemeal buttermilk crepes with with baked apples, vanilla creme, caramel sauce and toasted walnuts. The surroundings are dreamy: yachts, yachts and more yachts. "All in all a great place to stop off either before or after a walk along the marina's boardwalk to dream about your next yacht."
See the full review here.
• PARADISE INDIAN FOODS, Sandringham
Nestled in Auckland's Indian hub of Sandringham, Paradise Indian Foods stands out among the rest. This place is always bustling just like the streets of Hyderabad, where the food originates from. An authentic tandoor oven is firing all night long creating the "addictively good" and "surprisingly spicy" dishes.
See the full review here.
Health Fix
• Mediterranean diet proves you should not avoid healthy fats
Counterintuitively eating fat does not always make you fat. You are what you eat is a lie! Healthy fats from avocados, fish and nuts should be eaten daily in moderation. According to a recent study, those who did this actually had lower rates of heart disease, stroke, diabetes and cognitive decline. Professor Catherine Itsiopoulos also shares 10 tips on how to follow the Mediterranean diet. One may or may not be to drink red wine. That sounds like our kind of diet!
Read the full article here.
A dietician gives us an example of a diet for the day and it actually, incredibly, looks delicious and achievable. Seriously! All you have to do is start your day with a green juice, add some veges to every meal and voila! You can even sneak in a piece of choccy or two and it won't blow your diet.
Read the full article here.
Foodie Events
Sabato Market Day is set to go off this Sunday. If all of your favourite food trucks like Judge Bao, Very Good Dumplings, Pork 'N' Beans and Guerrilla Grill to name a few was not enough there will be special Easter treats available. Delicious Easter treats from Miann will be available as well as a ceremonious cracking of an old and stinky Parmigiano Reggiano wheel. DROOL.
See the Facebook event here.
• Organic Mechanic yoga session

Head to La Cigale French Markets this weekend in Parnell where Organic Mechanic, your kombucha kings, will be hosting a little yoga session. Meet at their stall at 8am and walk to the yogi glade. Included in the ticket price is your choice of either kombucha or an acai bowl for all round wellness. Make sure to stop by some of the other stalls to grab some of the fresh food fare and French pastries for a great start to the weekend.