Dining Out
Jesse thought Clooney needed another taste considering they have acquired new top chef Jacob Kear, formerly of Noma (literally one of the world's top restaurants). "The vibe is sexy-mystery." The taste is Asian-New Zealand fusion - bringing us exotic flavours but making the most of New Zealand's unique produce like eel. The wine pairing is "unmatchably knowledgeable without ever making you feel like you're drinking something you don't want." Jesse could not fault Clooney giving it a 10/10 rating and leaving us with the comment "Clooney is about to become famous, so make sure you eat here before the world hears about it."
Read the full review over on viva.co.nz.
Etxeberria is an entirely different experience. I think it is summed up well in the line "Yep, I ate ants. And I'd eat them again if Javier Carmona asked me to." If a restaurant can get you to enjoy eating ants then it must be pretty damn good. Crickets appeared as a kind of flour on the menu too, but don't worry you can opt to decline the new "protein du jour." If you can call a menu trendy this would be it. It's short, sweet, seasonal and ever-changing to keep you on your toes. "Etxeberria was like eating in a dream."
Read the full review here.
Dining In
Kitchari meaning 'mixture' is an Ayurvedic cleansing dish featuring the main ingredient mung dhal and full of rice, beans, veges and spices. While this may take a little bit of preparation it is definitely worth it. Alternatively, if you just cannot be bothered then you can get this from the masters themselves down at Seabreeze cafe in Westmere.
See the full recipe here.
• Salted chocolate and buckwheat slice
Eleanor Ozich - author of the My Petite Kitchen Cookbook - shared her astoundingly delicious salted chocolate slice recipe with Viva.co.nz. As heavenly as this sounds it cannot be good for you right? Wrong. Based on her healthy and wholefoods philosophy this slice contains all wholefoods and no refined sugars or dairy (or eggs for you vegans). It even has avocado in it to give it that creamy texture. Just make sure you make this in advance because it takes three hours to set. This has us wishing we were on a cooking show where they magically pull out "one we prepared earlier".
See the full recipe on viva.co.nz.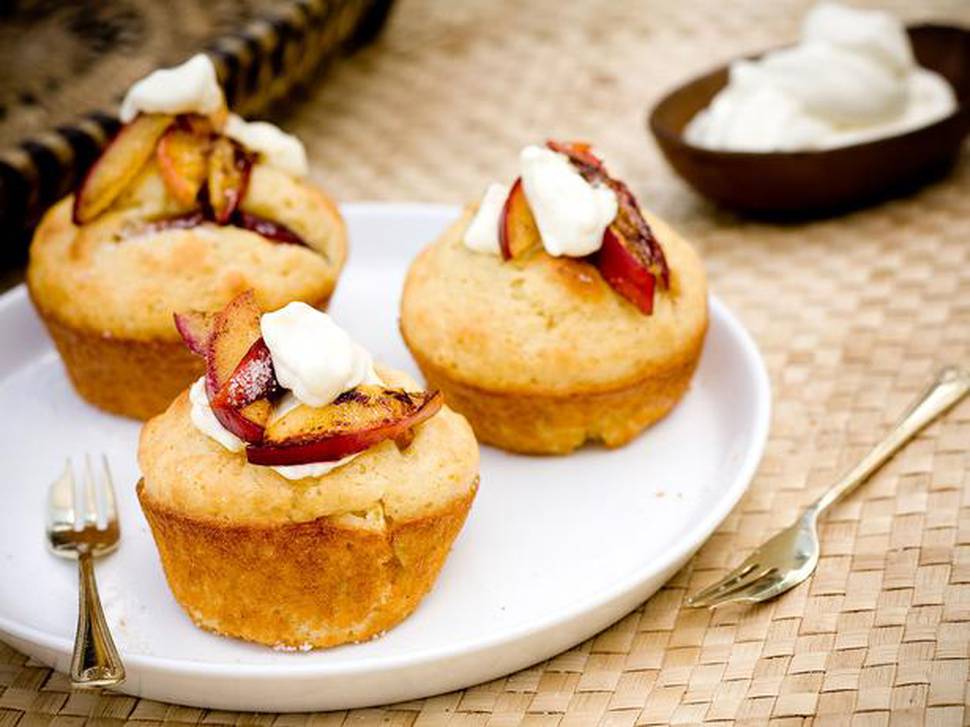 There's nothing better than a humble homemade muffin and now Viva have compiled a list of the best muffin recipes ever over the years. From Eleanor Ozich's guilt-free lavender, lemon and blueberry creations to a decadent double chocolate and hazelnut number we have all of the best flavour combinations for whatever mood you're in.
See all the recipes on viva.co.nz.
Health Fix
• How to trick yourself into eating better according to Oxford psychologist
Oxford psychologist Professor Charles Spence has come up with some magical and easy ways to eat less but still feel satisfied. Spence, who works with the legendary Heston Blumenthal, strongly believes in the sensory experience of eating. He says to enhance the smell and texture of your food don't drink through a straw and avoid drinking iced water as it can lead to overconsumption as it numbs the senses, smell and taste respectively.
Read the full article here.
• The most dangerous leftovers in your fridge
A food safety expert explains how to prevent the dreaded food poisoning. We all know about two main culprits - rice and chicken - yet some of the other foods might surprise you.
Read the full article here.
Foodie Events
• Ben and Jerry's Free Cone Day

This April 4 Ben and Jerry's are proud to present to you; Free Cone Day. YES, they will be giving out free icecreams from 12pm! Free cone day has been a Ben and Jerry's tradition since the beginning, 1979 to be exact in the little town of Vermont USA, now they're continuing it in NZ and aren't we lucky they are. It's set to encompass all the three f's: fun, fairtrade and free so get down to the Ponsonby Scoop Shop or the Takapuna Scoop Truck on Tuesday. What more could you want?
For more information see the Ben & Jerry's website.
• Go Green Expo presents Better Food Fair

This weekend at the ASB Showgrounds in Auckland, the Better Food Fair will run alongside sustainable lifestyle event The Go Green Expo. The Better Food Fair will feature stalls from all your favourite vegan, paleo, organic, gluten-free, raw and refined-sugar vendors. You'll see the likes of Wise Boys Burgers, Judge Bao, Organic Mechanic, Lalele Organic, Double Dutch Fries and more. Earlybird tickets are available online for just $8 or door sales for $10. See you there!
For more information and to buy tickets, visit their website here.