Like bronzers, contouring sticks and glittery shadows, illuminators are great in theory, tricky in practice. Applied properly they emulate the lit-from-within glow of young skin. Done wrong, your face looks like a disco ball.
First the facts. Whether you call them illuminators, highlighters or luminisers, the powders, lotions and sticks we use to brighten the skin and make it appear more youthful are all pretty much interchangeable. Some, like Shiseido's 7 Lights Powder Illuminator ($79) are designed to be brushed all over the face; others like YSL's iconic pen-shaped Touche Eclat $65 are primarily used to conceal shadows under the eyes and around the nose. But that doesn't mean the Shiseido product can't be used to emphasise cheekbones only or that a highlighting pen won't do its job if you dab it all over.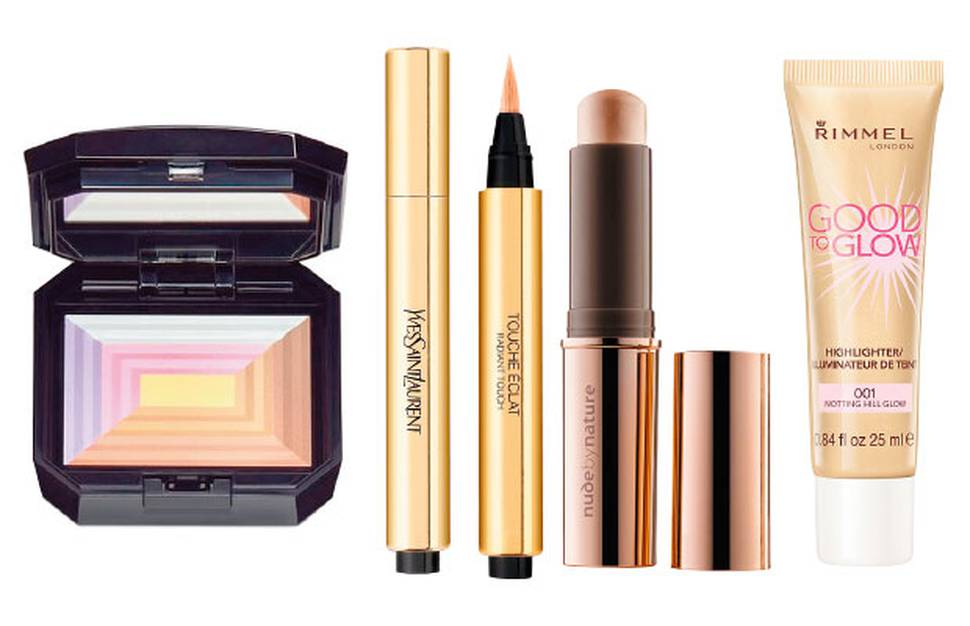 Second. Try to ignore just about every general rule there is on where to apply it. It's personal. If you have an oily T-zone, applying highlighter down the centre of your face (a common recommendation) is asking for trouble unless you're happy to spend hours in the loo powdering a shiny face. Similarly, if you've already said goodbye to your 20s, dotting it under your brow bone will draw attention to your eyes for all the wrong reasons - make them look puffy, not lifted.
The best advice is to take a good look in the mirror and work out the features you want to show off. Nice mouth? Go ahead and dab a little on your Cupid's bow. Strong cheekbones? Swipe Nude by Nature's Touch of Glow Highlight Stick ($30) across the bone and blend it up into the hairline. Smooth, even complexion? Mix Rimmel London Kate Moss Sculpting & Highlighting Kit ($18) in with your foundation to emphasise what nature (or diligent skin care) has blessed you with.
And colour? If your highlighter is too pale you'll look ghostly. Too dark? Bad fake tan. Take the time to find the right shade ... just like you would foundation.
Read the label: Acai extract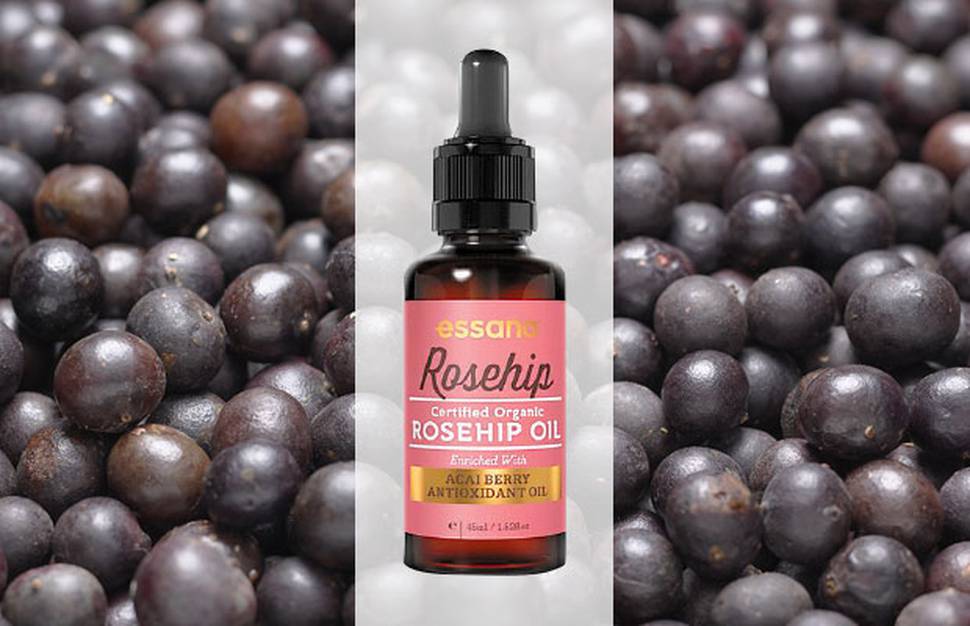 WHY LOOK FOR IT:
A relatively common ingredient in natural skincare, acai is known as a super-charged anti-ager with a higher antioxidant content than cranberries, blackberries, raspberries, strawberries or blueberries. It's packed with vitamins and minerals and rich in unsaturated fatty acids. It's certainly not the only good antioxidant used in skin products but, properly packaged, can betrusted to help reduce inflammation and free-radical damage.
FIND IT IN:
Essano's Certified Organic Rosehip Oil ($35), a multi-tasking skincare oil certified organic by Eco-Cert that helpsreduce the appearance of fine lines, surface-scarring and general sun damage.
Canvas loves
Jo Malone London doesn't have a monopoly on feel-good fragrances but sometimes it seems like it. The five colognes in this limited-edition range draw on some untraditional female-fragrance notes (tobacco, whisky, leather) and some conventional ones (country-garden flowers) - but they are all equally gorgeous. The Bloomsbury Set (Blue Hyacinth, Tobacco & Mandarin, Whisky & Cedarwood, Leather & Artemisia and Garden Lilies), are all $115 each.
Kiwi celebs' beauty must-haves
Kathryn Wilson, director of Kathryn Wilson Footwear
My beauty must-have would be the Dermalogica Age Smart SkinPerfect Primer SP
F30. I use it every day either on its own or underneath my makeup for more coverage. It's tinted so it makes for a quick morning routine that includes your sunblock coverage. I have recommended this product to so many friends as a lifesaver for an easy regime and glowing summer skin.