You know you've made it when someone creates an Instagram account in your honour.
Women around the world are so obsessed with this $183 Zara coat, which the global fashion retailer introduced last year, that they've recreated the sold-out item again in 2017.
The Frayed Printed Coat achieved cult status and has been spotted on thousands of women around the world.
It even has its own Instagram account, @thatcoat, where women send in photos of themselves wearing the coat, or documenting sightings they see in public.
The account was set-up by London sisters Emily Bray and Alice Frances after they were overwhelmed by the number of times they saw women on the street wearing the coat.
"We aren't really surprised #thatcoat is stealing the spotlight once again! It really is a testament to the versatility of its cut and distinctive pattern that it has remained a wardrobe staple for so many of us from one season to another," Ms Bray told The Daily Mail.
"Equally the introduction of new slightly distressed coat (in both red and blue) and the coat with a cute ruffle are very on trend," Ms Bray said.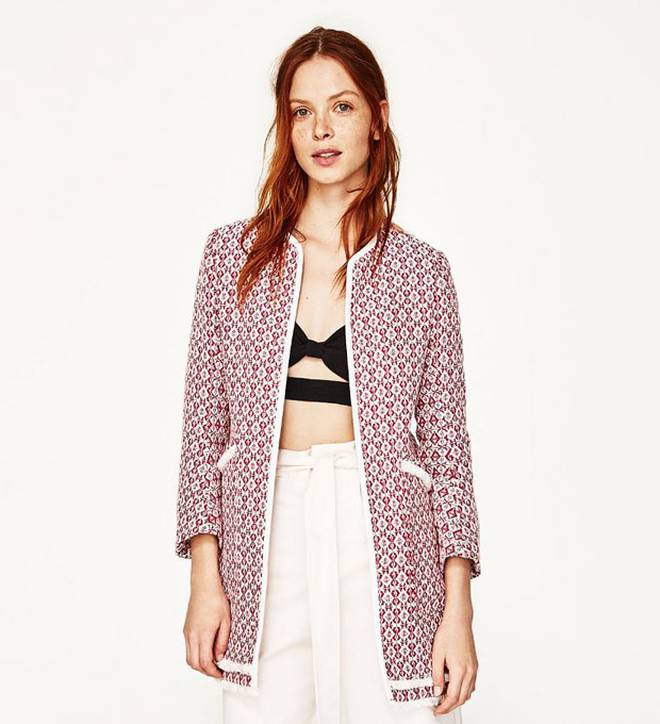 "This time of year is what #thatcoat is perfect for ... we are of course loyal to the original #thatcoat design, but we always had a sneaking suspicion that would never be just a one hit wonder."
The coat has also been released in a pinky-red colour and several other similar styles.