Address:
112 Parnell Rise, Parnell
Phone:
(09) 283 0648
We spent:
$223 for three
Rating out of 10:
Food: 6.5 Service: 7 Value: 7 Ambience: 8.5
Book online
with Restaurant Hub
Pork. Beef. Pork. Pork.
"It's a meaty menu," I ventured.
"Filipinos don't really get vegetables," said my Filipino friend.
Azon offers squid and fish, crab and clams, but it only has two strictly vegetarian offerings. On the night we visited, neither was available. It was my friend's third visit and the third time the vegetable and rice cake parcel with fried mushrooms was unavailable.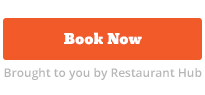 "We can do some tofu and beans," said the waitperson. We ordered pork.
Presumably, we were in good hands. The chef is Leo Fernandez, a former veterinarian, better known as the pig-farming contestant from MasterChef New Zealand.
In 2015, Fernandez won the nation's hearts (and stomachs) with dishes that drew on his Filipino heritage. He came runner-up on the show and now he's put his money where his mouth is with his first restaurant.
Azon rocks a tropical-luxe aesthetic, with beaded chandeliers, blond-wood dividers and fabric padded chairs. It sits in plutey Parnell and the menu opens with a promise of "culinary treasures of the Philippines with a contemporary and modern touch".
In another life, I was employed to sit in windowless rooms and brainstorm mission statements just like that one. Take home message: what looks good on a whiteboard doesn't always wash in the real world. Also, if it ain't broke, think twice before you fix it.
I have no idea why Azon has contemporised the usually light, fluffy pandesal bun as a pan-grilled, chewy flatbread ($12), but it didn't work for me and it wasn't saved by a mushroom paté that didn't really taste like mushroom or miniscule cubes of pork belly (themselves a departure from the usual face and offal pig parts that make up the traditional "sisig").
Lechon kawali ($15) featured bigger bits of belly, atop a betel leaf. Wrap it up into a messy, but quite lovely parcel that includes shredded raw apple. We also enjoyed deep-fried soft-shell crab ($18), served fast and crisp, with a surprise nugget of coconut rice cake that I could definitely have eaten more of.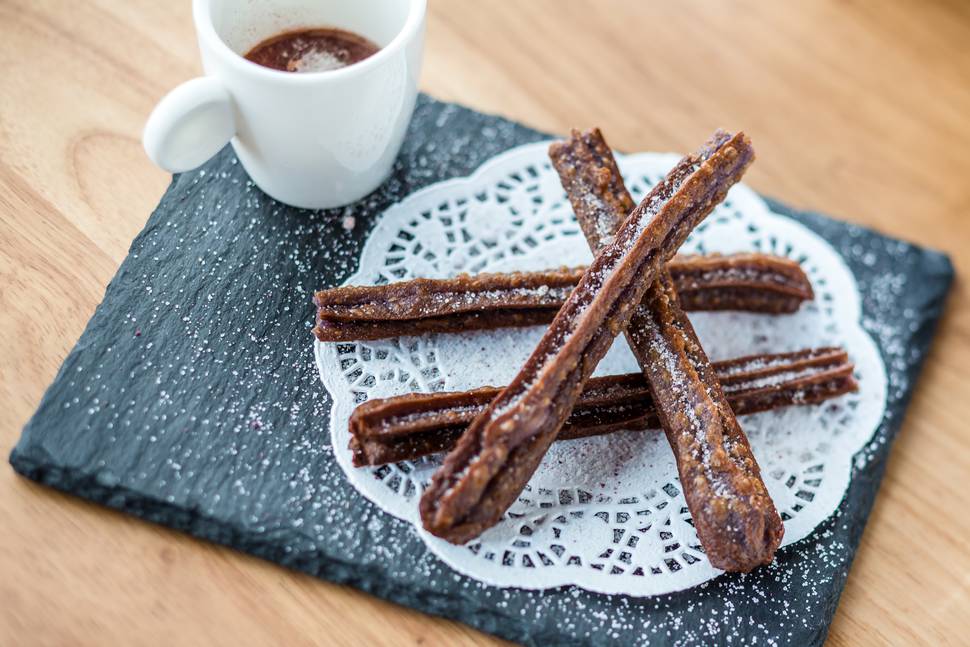 The Insta-star of Azon's menu is the whole fish ($35), with chunks of the market special piled back into its own deep-fried, teeth-to-tail, carcass.
Masu used to present yellow belly flounder like this. Just when you thought you'd finished, a waitperson would advise you to crunch on the delicious bony remains. Don't try this at Azon. To be fair, nobody told me to, but I can confirm what works with flounder doesn't work with snapper.
The main issue though, was the balance of flavour. Billed as tamarind escabeche, the dish should have had a sweet/sour profile, but only the former came through in a gluggy coating.
Pork hock ($28) was a braised and shredded meat-only affair, with quail eggs and a pile of wafer-thin potato shavings that wilted fast. Again, the dish was a little sweet. It benefited from a dollop of chilli.
The best of our mains was a chunk of beef brisket ($25), in a thin but flavoursome broth. It didn't exactly cut with a spoon (it needed to, because there were no knives), but it was tastiest of our orders. A potato, kumara and coconut mash (I had to try it) was a useful and untraditional sop, though it needed more salt.
Fernandez clearly learned the power of presentation during his MasterChef stint - his desserts are gorgeous. A soy milk panna cotta was wobble-free and subtly flavoured, but I liked the set custard texture against a smoky, dark pandan caramel ($12).
Lumpiang biko ($12) combined spring roll pastry and sweet, black glutinous rice. It was crispy, chewy, not overly sweet and not like anything I've eaten before. On a night when we'd too frequently wanted the sour-hot-salt dial turned up, our palates had finally been surprised in a good way.