When Leanne, 32, and Bronson Ross, 31, met on Tinder in 2014, they would never have thought that they'd be eloping together just over one year later.
Mrs Ross, who lived in Ireland, met Mr Ross, from New Zealand, while he was playing rugby professionally in Belfast.
"We went on a date and it was super casual - I wasn't planning for the future at that stage because I had a child at home and Bronson could have left for rugby anytime," Mrs Ross told Daily Mail Australia.
But within months, the pair realised how much love they had for each other and each time they were apart, missed each other greatly.
"We realised we would really have to commit I was going to take my son around the world to eventually live with him in New Zealand," Mrs Ross said.
"And a year after meeting, Bronson took me away for an overnight trip in Northern Ireland where he proposed to me at the top of a castle."
Mrs Ross, a digital PR consultant and digital marketer, said they while they were both filled with joy at the engagement they started to talk seriously about all the planning that would go into a wedding involving family on opposite sides of the world.
We didn't have to put on a show and the romance and magic were so real.
"We were talking about money and how we would fly all of these people to a centre point and realised how unrealistic it was," she said.
"Bronson had very small amounts of time available between training and he was like "Why don't we just go and do it?"
"I always said I didn't want a traditional white wedding because I was a single mum and I wasn't traditional - I met a man who lived half way around the world."
The couple decided to keep their engagement secret and plan a romantic four day elopement in Croatia for June - just three months later, according to the Daily Mail.
Keeping it simple yet romantic, the loved up pair chose to elope to Dubrovnik and marry atop an old castle turret that looked out over the Adriatic.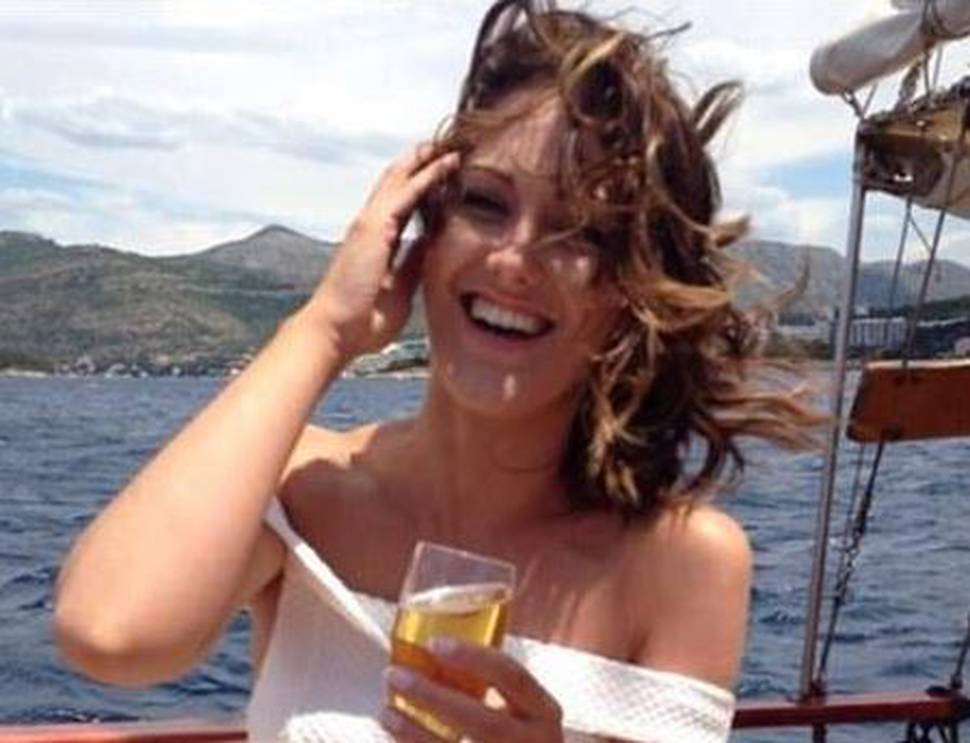 To ensure their plans all came together perfectly, Mrs Ross also hired a wedding planner who organised the booking, styling, transport, flowers, photographer, registrar and island boat transfers.
After the wedding, which was witnessed by just the registrar and their photographer, the couple took a boat to an island where they spent the afternoon eating and celebrating before heading back to their five star hotel which served as a honeymoon.
"We added it all up and it was around $6400 for the whole trip including the rings, the wedding itself, the paperwork, which we filled out once we were home, the accommodation, activities like scuba diving and everything else involved,' Mrs Ross said.
"The wedding itself was probably only around $4000 and I've seen big white traditional weddings held by friends cost $32,000 or more so it was a very big saving in terms of money."
Mrs Ross said the day itself was perfect.
"We didn't have to put on a show and the romance was so real," she said. "It was magic."
"There is often so much pressure with weddings and couples are always so stressed about everyone else having a good time. I am so glad we didn't do that. We spent the whole day together and it was so exciting.
"It was a truly romantic day that we will never forget and I almost wish we could do it again.'
Many couples who elope are nervous about breaking the news to their families and friends - and it was no different for Mrs and Mr Ross, whose families had no clue about their secret plans.
"It was so nerve wracking. That evening we phoned our families - we called mine first in Belfast and then his family in New Zealand. I briefly started questioning what we had done and was worried they would never forgive us," Mrs Ross said.
"Our families aren't religious but my family from Ireland is used to big traditional weddings so we were not sure how they would react. But we didn't need to be.
"It was so exciting. When we told them they screamed and dropped things and to this day they really think it was just so romantic and wonderful. They understand that we would have wait a long time otherwise and planning something that big would have been almost impossible and people would have been left out."
To tell their friends, the pair both coordinated a Facebook post.
"We asked the planner to take one photo of us so we could post one online and we really thought we were going to break the Internet... everyone was thrilled," Mrs Ross said.
"None of our friends openly admitted they were upset but a few close ones probably were. But then they realised if we weren't telling our families and parents then we weren't going to tell them."
Mrs Ross has become a huge advocate for eloping and urges other couples to do it too.
"It's hard for us to judge but it was so romantic and exciting and zero stress was involved," Mrs Ross said.
"Other than having my son it was truly the best decision I have ever made. Don't listen to your doubts because you will have them. You get worried about what people will think and what you will miss out on like a first dance or speeches.
"But what you exchange for that is so worth it. If you can't make yourself happy on your wedding day, then when can you?"