The 2013 census showed Filipinos to be our third-largest Asian ethnic population after Chinese and Indian, and, by a margin of three to one, the fastest-growing since the previous census. So it seems odd that Filipino food has made so slight an impression in the Queen City.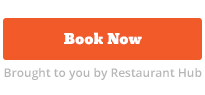 The handful of Filipino restaurants I can find are, to judge by their online pictures, most charitably described as modest. A stunning exception is Nanam, which opened in Royal Oak in 2015, and A'meza, the Dominion Rd newcomer, delivering pan-Asian food with a Filipino twist, was a welcome recent arrival. You should try both immediately if you haven't yet.
This new one has a celebrity connection: the woman who took my credit card told me that the chef, Leo Fernandez, was the runner-up in MasterChef 2015.
Now, I may be the only person in the country who has never watched MasterChef. I'm old-fashioned, I suppose: I love eating and I love cooking, but I've never seen the appeal of watching someone else do either.
I was tempted for a second to channel Jerry Seinfeld on silver medallists ("You're the no. 1 loser; nobody lost ahead of you"), but I'm glad I didn't because Fernandez is, by all accounts, a thoroughly nice chap who "endeared himself to the nation" while losing. But whether his celebrity runner-up status will sustain this new venture, I'm not sure.
Azon comes from the Spanish word "corazon", meaning heart, and is presumably intended to signal the heart-and-soul vibe the place is striving for. But the restaurant seems to be aiming more upmarket than down home, even if it misses more often than it hits.
The interior decoration manages to be at once extravagant and bland: the grey-striped upholstery and chandeliers with several blown bulbs put me in mind of a struggling chain hotel in middle America; enormous hanging things (also lights?) were made of dull grey beads of what looked like modelling clay; internal dividers of curved bars might have been offcuts from giant bird cages.
Our waiter was voluble and enthusiastic, although remarkably ill-informed. "That's a very good question," he said when I asked him whether the pork and chicken were free-farmed, which made me wonder why he had never thought to find out. It was probably silly to ask, since Fernandez's previous job was on a North Canterbury pig farm. It transpired that they are not, which in 2017 is verging on unforgivable, I think, in any restaurant with aspirations to being half-decent.
The seven entrees and seven mains are all billed by their Filipino names and Filipino words proliferate on the menu, which may be just as well. The sisig (a vinegary pork mince) that comes with the bread in the first item might be harder to move if the punters knew that it is traditionally made from pig's head and liver. I rather liked it, and an accompanying mushroom pate even more.
Lumpiang hubad was like a Vietnamese summer roll on which the shell was a lettuce leaf, perfectly nice, if unremarkable. Beef pares, crisp potato skin, with beef and garlic rice, were good street food.
The waiter had used a picture on his phone to issue a consumer warning before we ordered the tamarind fish, which reminded me that I had tried something similar at Saan (a deep-fried skeleton, curled as if frozen in its thrashing death throes came topped with fillets the consistency of plaster board) and had no desire to do so again. Instead, and happily, I chose big, fat clams that came with mushroom dumplings in a rich broth. (I asked what was in the broth and was told only tomato, chilli and coriander, which did little to shake my suspicion that its base came from a packet of some sort, but it was pretty nice).
It was one of only two dishes that really impressed, the other being one of chicken poached in a coconut milk broth reddened with annatto, a peppery seed popular in Filipino cuisine. For once, and at last, inspiration and technique seemed to be in step.
It is hard not to wish Fernandez well given his evident charm and passion: but Parnell has some pretty damn good restaurants now, including the one I consider Auckland's best, Pasture. Whether there is room for the lifelong dream of pig farmer-turned-TV star only time will tell.
Entrees $12-$18; mains $20-$28; desserts $12.
VERDICT: MasterChef star aims upmarket and misses more often than he hits.