Beyonce has generated numerous headlines of late, following the elaborate announcement of her pregnancy with twins, she went on to deliver an incredible Grammys performance, wearing a dress revealed to have taken 50 people an entire week to embroider.
The "unBeylievable" Grammy gown, which had to be constantly readjusted to accomodate the star's growing babies bump, was conceived by designer Peter Dundas, former creative director at Roberto Cavalli. In an interview with Vogue, Dundas, who has been collaborating with Beyonce for years (you remember her stunning Lemonade dress) revealed the lengths his team went to in order to create the stunning piece.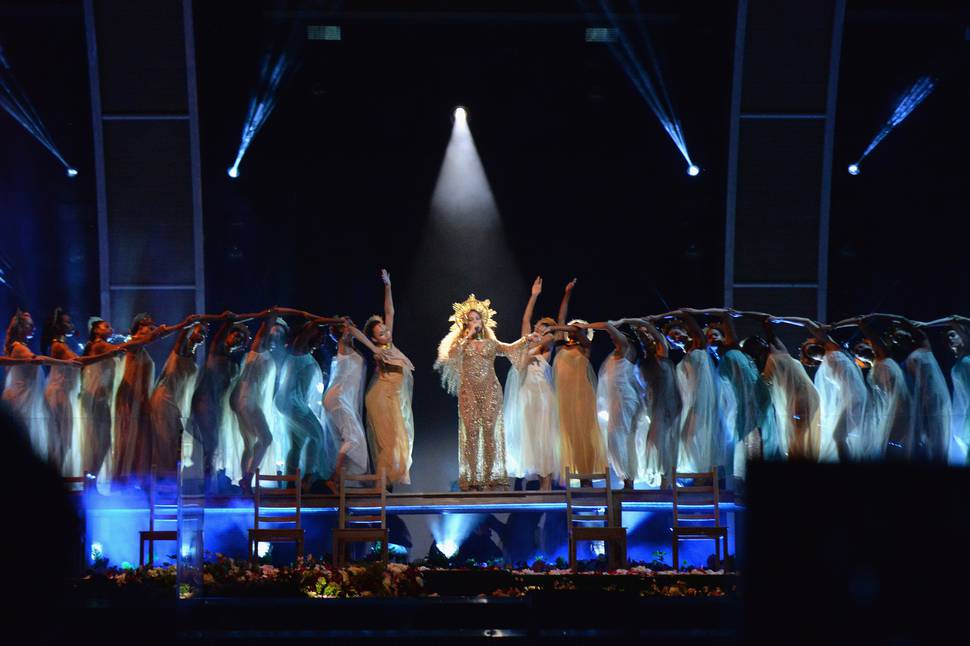 The dress is his first solo creation to hit the spot light under his own name and, as he told Vogue, "I like creating stories within a garment," he said. "It was a fun way to celebrate the moment for her."
The bright gown with its embroidered sun rays are reminiscent of the African goddess of love, prosperity, and fertility: Oshun. And Beyonce's headpiece and the lighting created an ethereal feel - we could definitely see her halo.
The dress also features Beyonce's face in the centre as well as a cherub on each hip to celebrate her pregnancy - which was clear to see with her blossoming belly. Stylistic inspiration also came from Gustav Klimt, Etre-like Art Deco designs and lyrics from Beyonce's own song "Love Drought".