Britain's youngest mother who gave birth aged 12 after her brother raped her is now expecting a baby with her fiance.
Tressa Middleton, 23, had to give away her first daughter ten years ago after confessing the child's father was her brother, the Daily Mail reports.
That decision to reveal her secret and give her toddler into care has haunted her since she suffered a miscarriage and feared she would never be able to have another child.
But the mother from Bathgate in Scotland is now pregnant with her 30-year-old fiance Darren Young's baby and says: "I just want things to be perfect this time around."
She told the Mirror's Sian Hewitt: "I am so excited about what the future holds and I already love my baby."
"What happened before with my daughter being taken away really affects me. I'll do everything I can.
"I will not let this baby go. I don't want anything to jeopardise my future with my baby."
She said her daughter Annie is turning 11 in the summer and that has made her realise how young she was when she fell pregnant.
She used to receive letters from her every six months but Annie stopped writing 18 months ago, around the time that her and Darren - her boyfriend of seven years - began to try for a baby.
The 23-year-old also revealed how she decided against seeking custody of her first daughter because it would be 'selfish' of her to disrupt her life but hopes one day her two children will meet.
Middleton spent much of early years in care because her mother, who died in 2012, was homeless.
She became addicted to alcohol and spent £400 a day on heroin after the arrival of her baby Annie who she passed into care aged two.
Speaking two years ago on ITV's This Morning, she recalled meeting her 16-year-old brother before he raped her.
She said: "My mum was homeless and I had to go into care.
"I remember one day my foster carers arranged a birthday party for me at McDonald's and let me see my brother Jason.
"He was a bit older than me but it was really good seeing him," she said of the person who would ended up raping her and sending her life on a traumatic trajectory.
"After a year of care I returned home in Edinburgh. My mum was trying to get Jason back - and then he did come back to live with us when we moved to Arndale."
Back living at home at the age of nine, Middleton said she got in with an older crowd.
"I was like a 20-year-old - even though I was only nine. All my friends were older than me. I also started to drink at eight or nine. It got too much and I was taken back into care because of my drinking."
In 2005 at the age of 11, Middleton was living back with her mother, when she was raped by her brother, who was then 16.
'When I was 11 - that was the time I fell pregnant. I trusted him,' she said.
She said her brother took her to a building site, where he attacked her. She said: "We used to go there to play on our bikes. One minute he was absolutely fine and the next everything is different."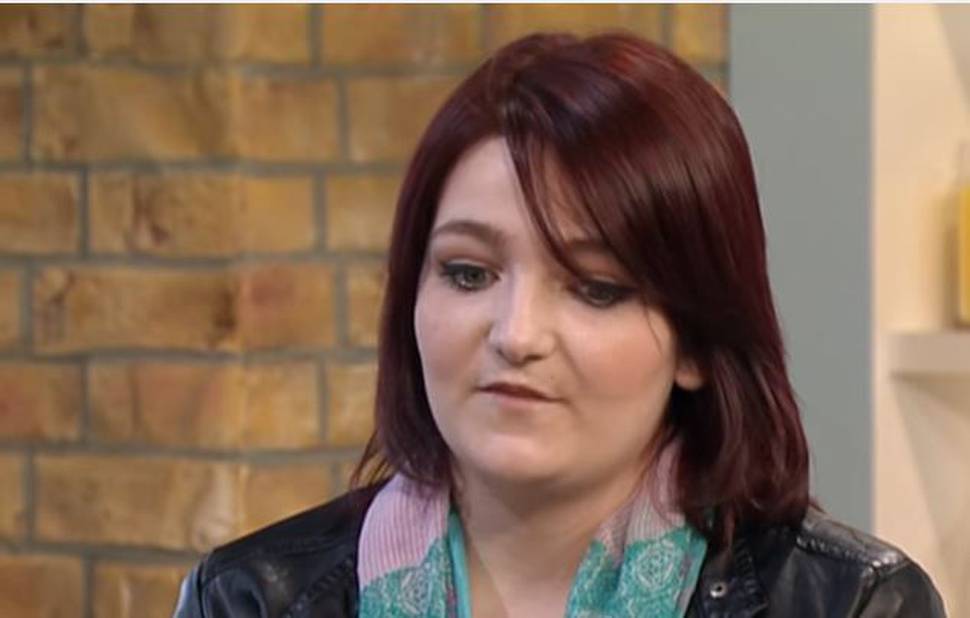 It was not long after the incident that her body started to change.
'It was my friend who said I might be pregnant," she said. 'She got me aside one day and said 'You might be pregnant' but I tried deny it.
"She said we better check so we got her dad to get us a pregnancy test. The next morning I did a test and it came up that I was pregnant.
"I never thought about terminating. I didn't believe in abortion even at that age.
"Me and my friend went over to my mum's house and asked her if she could tell her, but my auntie was there.
"My friend told my auntie, that I was pregnant and my auntie said I better hide. My mum was in the bath but she ran out after me in her towel into the street."
It was only after the birth of her daughter, Annie, that Miss Middleton mustered up the courage to confess the true identity of the father.
"I was at my mum's house and half an hour later Jason arrived. He came up after me and was really drunk.
"He said: 'I love you' and I said 'love you too'. Then he said: 'No, I really love you - as a girlfriend."
"And I said: 'No this can't happen'. He was the only person who knew the baby was his.
"Later I was really drunk and I was at my friend's house and I just broke down and told her that Jason was Annie's dad. She thought I was lying at first."
Once the truth came to life, the authorities were alerted and after a trial in 2009, Jason was jailed for four years when DNA tests proved he was her baby's father. He has since been released from jail.
Middleton, also wanted to tell others in her situation to seek help.
"If anything like this happens - you must speak out," she said. "I wish I had someone to confide in when I was younger.
"I didn't want my family to be split up, which was the main reason I didn't tell anyone."
Middleton has also detailed her experiences in a new book, Tressa: The 12-Year-Old Mum, which she said she has dedicated to Annie.
In a touching moment Middleton said: "I just hope one day she does forgive me.
"I know it's going to be hard for her when she finds out her uncle is actually her dad."
She added: 'I hope she doesn't blame me for not telling people what actually happened when it happened and for drinking and going off the rails.
"I hope she understands. I'll leave it up to her but I hope she does forgive me."
A shocked Philip Schofield then read Middleton's dedication to her long-lost daughter from her book.
It read: "You are never far from my thoughts. You are the last person I think of when I go to sleep and the first person I think of when I wake up in the morning.
"You are the beating pulse of life. In the cupboard I still keep your clothes from when you were a wee baby.
"For now I want you to know I love you and I always will."