Bring the beach life to your table.
We feel so proud when we travel to different countries and see New Zealand green lipped mussels on restaurant menus. We use them so often when we cook at home. They are versatile, economical and good for you.
Here we share two of our favourite ways of cooking mussels. The first is great for a quick, easy and one-tray dinner to whip up during the week. The flavour of the mussels goes so well with the Italian flavours of the sauce. The second is our go-to mussel fritter recipe. Awesome for a light lunch or delicious snack.
We hope these recipes inspire you to get into the kitchen and cook up these delicious shellfish.
Mussels with tomato and chilli
Serves 4
500g cherry tomatoes, cut in half and slightly crushed
1/4 cup capers
1/4 cup pitted olives
2 Tbsp olive oil
4 cloves garlic, chopped
1/2 tsp dried chilli flakes
2kg mussels, cleaned
1 handful basil leaves
Salt and pepper
Preheat oven to 220C. Place the tomato, capers, olives, oil, garlic and chilli in a large roasting tray. Cover with foil and bake for 20 minutes.
Add the mussels to the tray, place the foil back over the tray and bake for a further 15-20 minutes or until the mussels have opened.
Top with the basil and sprinkle with salt and pepper to serve.
Mussel fritters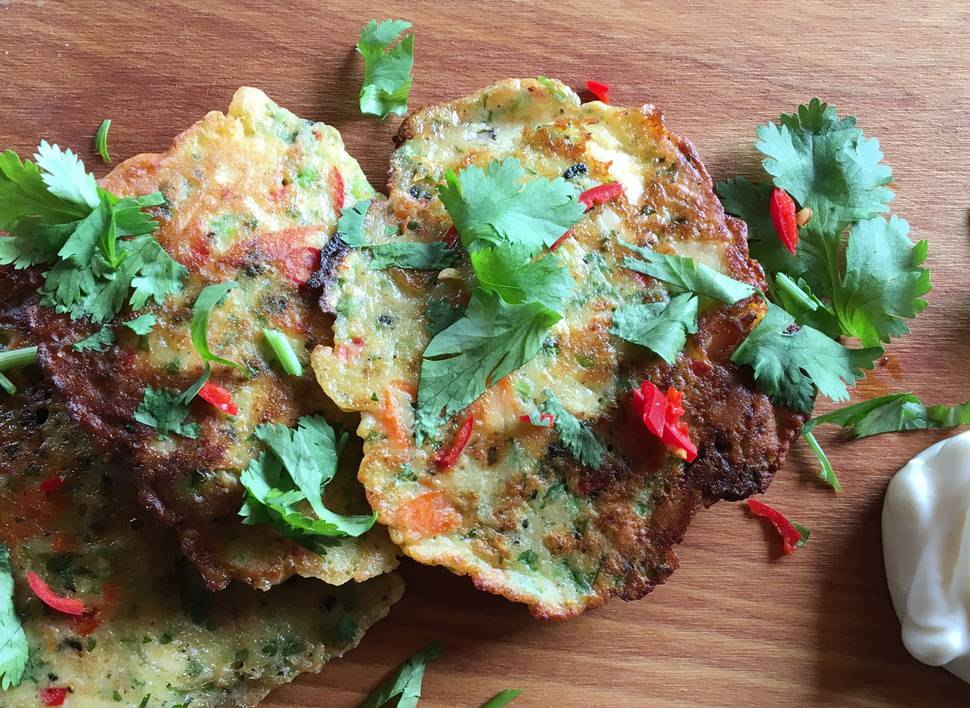 Serves 4
400g mussel meat, chopped
1 bunch coriander, chopped
3cm piece of ginger, chopped
1 clove garlic, chopped
1 free-range egg
1/2 cup milk
1/3 cup flour
1 red chilli, chopped
2 Tbsp sweet chilli sauce
Salt and pepper to taste
To serve:
2 Tbsp oil
2 Tbsp butter
Coriander, chopped chilli and aioli to serve
Place all the fritter ingredients into a large bowl and mix together until completely combined.
Heat the oil and butter in a large non-stick fry pan over a medium heat. Place tablespoons of the mussel mixture into the pan, trying to not let them touch.
Cook for about 1 minute on each side. Cook in batches and serve with the aioli and coriander.