The north end of Ponsonby was my neck of the woods in my early student days, and the building housing this new bistro was the Ponsonby Post Office. On Fridays, I'd withdraw $3 from my POSB account to last me the weekend, hoping that when I got to the head of the queue, the teller who looked like Faye Dunaway would be free and would touch my passbook.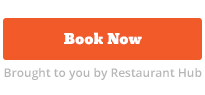 That was when Ponsonby was a word to frighten the wits out of God-fearing people everywhere: a cesspool of long-haired, pot-smoking students, wild artists, troublemaking trade unionists and Pacific families who roasted pigs in their backyards, it was a bloody magnificent place to live.
These days, Ponsonby is a word to strike fear into my heart and the man sitting at the next table at Augustus is a complete explanation as to why. In a voice just loud enough to be objectionable - audible, say, three tables away - but not to warrant his ejection, he's talking millions and full to bursting with big-noting pompousness. I'm about to let the Professor loose on him but she reckons he's fried on something dearer and stronger than Bolly and might lose it if prodded.
Fortunately, he soon departs of his own accord, but not before instructing his drinking companion in stentorian tones to "keep in mind that I'll be in Singapore". Ponsonby's gone to the dogs, really it has.
Augustus, named for the postmaster, Augustus Edward Braithwaite, whose 1920 murder was one of the first solved almost entirely by fingerprint evidence, is a new venture by father-and-daughter team Chris and Courtney Rupe of SPQR, which will celebrate its 25th birthday this year.
You don't last that long in this town without knowing what you're doing and SPQR has long been one of the most reliable places on the strip (although when it's busy, it would be better to go somewhere quiet like an AC/DC concert or a taxiway at LAX).
Augustus proclaims itself a bistro, a much-abused word in the Auckland restaurant business, where it's applied to places far too fancy for the name. That's not to say they don't do fancy, though they up the casual ante by keeping half the tables free for walk-ups (elegantly sidestepping that annoying "we don't take bookings" nonsense).
A corner of the front porch is a florist's, which is about as Rive Gauche as you can get; the courtyard, extravagantly green and cool, is summer-perfect and in between is a cream and chocolate interior dressed in white linen.
I suspect the courtyard couches are better for drinkers than diners: my plates were at chin level and the Professor, who seemed very much at ease looking down on me, got more oysters than I did because I couldn't see what she was doing on that cake-stand set-up.
Here, they're dealing the bistro cards dead straight. The menu, which you can see on the website only by clicking "make a booking" - a bit cart-before-horse, really - has been designed by consulting chef Des Harris from Clooney (a Frenchman, Christophe Carissan, is in charge in the kitchen). On offer are all the bistro classics: terrines and rillettes; escargots and onion soup; confit duck and steak frites. The wine list is almost exclusively French.
Our waiter - like most of his colleagues - was French, too, although he needed more than a cute accent to be of any use to anyone who has not boned up on their Bistro Dining 101 vocab. The flounder "meuniere" he told us was done in butter (he pronounced it to rhyme with "computer") and "zen you add butter and some more butter", which is sort of true but not much use; frisee aux lardons was "a salade".
I knew what I wanted before I looked at the menu: steak tartare, fresh-cut, with finely chopped condiments was pitch-perfect and the veal cordon bleu was excellently medium-rare beneath its golden crust, even if the Comte cheese and jamon serrano it contained were more rumour than fact.
The Professor meanwhile exulted in that four-spice duck confit and an entree of a little cheese tart, the presentation of which was rather marred by a dumping of mixed-leaf greens. Sides of peas and asparagus and insanely decadent fries with truffle oil completed the picture.
The rhubarb tarte tatin and creme brulee (one dessert, not two, and fantastic) seemed mandatory under the circumstances. Bon appetit!
Entrees $14.50-$25; mains $28.50-$36.50; desserts $15-$18
Verdict: Deals the bistro cards straight and most of them are aces