A 25-year-old claims he weighs nearly 431kgs and is Pakistan's strongest man.
Arbab Khizer Hayat wants to be a weightlifting champion, according to The Sun and Youtube footage shows him stopping cars and a tractor with his bare hands.
"My aim to become the champion. I am thankful to God for giving me this body. It is a matter of time before I get into the world weightlifting arena."
Hayat, who is 1.9 metres tall, says he consumes 36 eggs for breakfast, 3kgs of meat and five litres of milk.
He also claims he is in good health.
"I started gaining weight in my teens but I realised that I wanted to get into weightlifting and strongman championships. So I continued to put on weight."
"I have to keep at it if I want to become a world champion strong man," he said.
"My immediate goal is to enter World Wresting Entertainment (WWE) competitions. I am looking to meet weight targets and I am consulting doctors to keep nutrition going."
People stop by Hayat's house to take selfies with him daily, but he wants to be world famous.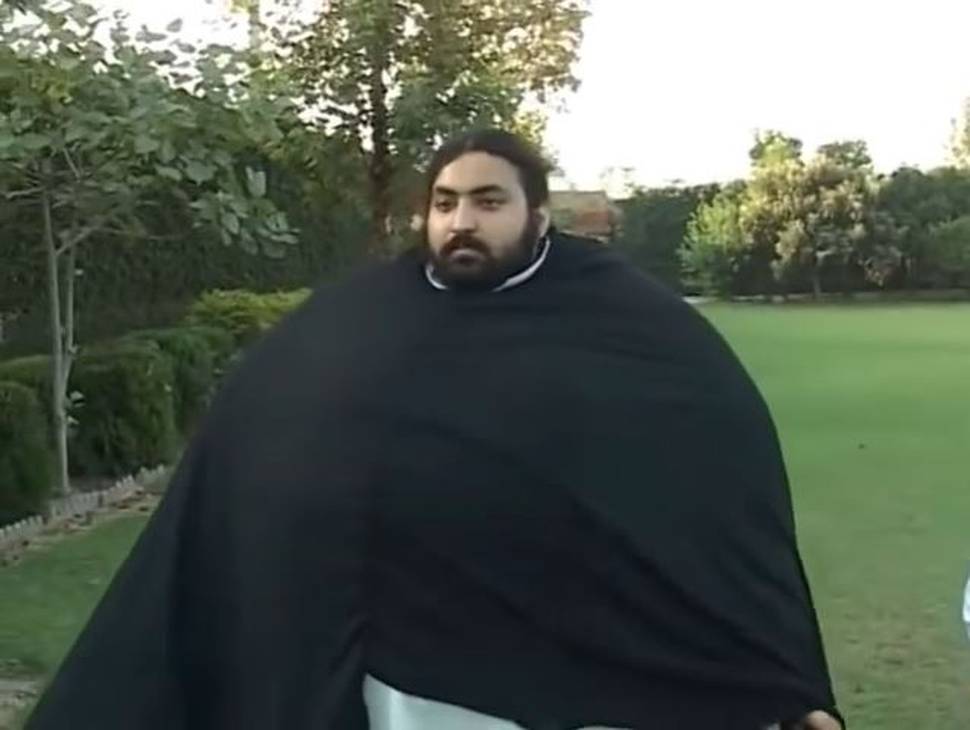 "There isn't much scope to do strongman or weightlifting events in Pakistan. But I hope that changes soon."