A young Australian boy suffering from leukaemia has been granted his wish to "blow something up" with the help of the Make-A-Wish foundation, the Australian Federal Police and even Prime Minister Malcolm Turnbull.
Declan McLean-Pauley, 12, is described as a "real boy's boy" who wants to get his hands dirty and trigger some explosives.
Declan was gifted the experience of a lifetime at the weekend, when he joined the Australian Federal Police in a string of hands on training scenarios in the Australian Capital Territory.
Declan was diagnosed with ALL Acute Lymphoblastic Leukaemia in June 2015 and has spent much of his life in hospital since.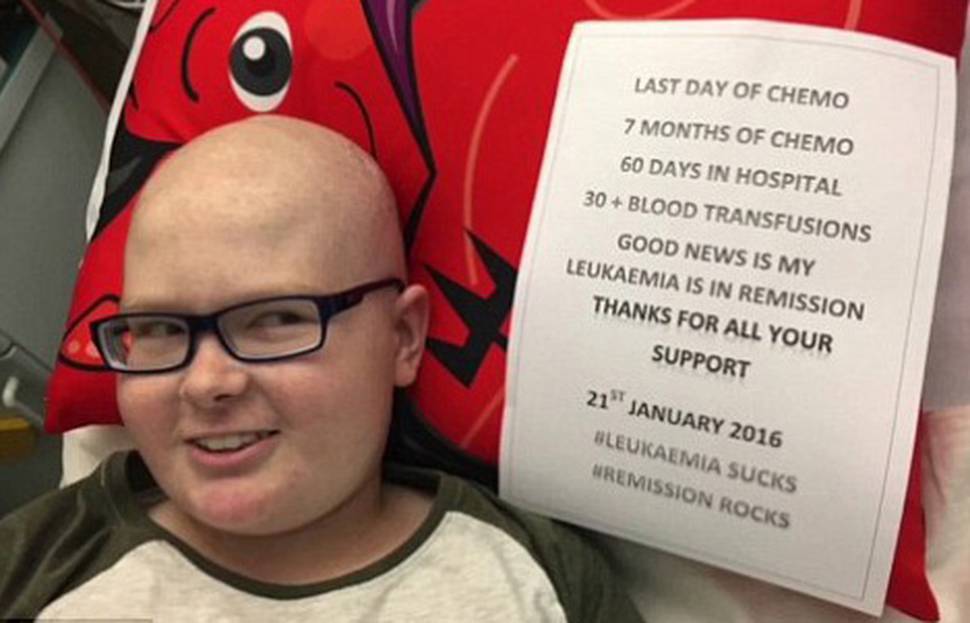 But after spending more than a year of his life battling cancer, Declan's only wish was to "do something risky and out of his comfort zone".
During his hands-on weekend on the front line, Declan was involved in a hostage scenario, was driven in an armoured vehicle and was even taken out for a whirl with the water police.
And in a complete surprise, he was also taken to meet Australia's Prime Minister Malcolm Turnbull and the Governer General Peter Cosgrove.
Declan's mother Belinda McLean said her son had been looking forward to the weekend for a very long time.
"He's had a focus other than his treatment, something to look forward to because it can be overwhelming when you're going through it," she said.
"You don't realise how important these wishes are until you're receiving one I don't think."
Belinda said the experience went above and beyond what Declan and the family expected.
"It has been amazing, beyond our expectations," she said.
"He wanted to just blow something up and he did that which is just awesome."
Make-A-Wish volunteers said experiences like this made a huge difference for children suffering the devastating effects of cancer.
"It gives them hope, strength and joy throughout their illness and journey," a spokeswoman said.
"It brightens their day, gives them a happy experience."
Declan's mother Belinda said the Australian Federal Police did more than they could ever imagine - and gave Declan an experience he would remember for life.
She said it was the beginning of a new lease on life for her son, who was now in remission and on maintenance treatment for another six to eight months.

"The whole experience is something we'll never forget," she said.
"Completely overwhelming, we can't say thank you enough."
The ACT Policing unit said Declan was "a very special boy".
"We added a few extra trimmings for him ... to make sure it was a weekend he never forgets," the policing unit said.